YOUR PEACE OF MIND IS OUR TOP PRIORITY
Should you need to cancel at any time, you have up to 48 hours from your vacation start date to do so for a 100% future travel credit.
Orlando, FL Dinner Shows
Join the Sleuths Mystery Dinner Theatre for amazing and hilarious murder mystery dinner show to solve while enjoying a delectable dinner!
Available 259 days between Now & Dec 31
Mar 08
N/A
Sold Out
Mar 15
N/A
Sold Out
Mar 22
N/A
Sold Out
>
Laughter is good for the soul and this will be an amazing occasion for you to be able to go around laugh and have the time of your life in an interesting place that is fun to be and features comedians that are great. You will be able to truly enjoy yourself and be able to enjoy amazing jokes in what will be a time filled with laughter at the out-of-control magic dinner show. On top of being able to enjoy funny comedians, you also get the chance to be able to eat delicious food and experience a wonderful place that is different from anything you have ever experienced before. This is a special occasion and perfect for a romantic getaway with that special someone.
Available 50 days between Mar 13 & Sep 4
Mar 14
N/A
Sold Out
Mar 15
N/A
Sold Out
Mar 16
N/A
Sold Out
Mar 17
N/A
Sold Out
Mar 18
N/A
Sold Out
Mar 19
N/A
Sold Out
Mar 21
N/A
Sold Out
Mar 22
N/A
Sold Out
Mar 23
N/A
Sold Out
Mar 24
N/A
Sold Out
Mar 25
N/A
Sold Out
Mar 28
N/A
Sold Out
Mar 29
N/A
Sold Out
Mar 30
N/A
Sold Out
Mar 31
N/A
Sold Out
Apr 01
N/A
Sold Out
>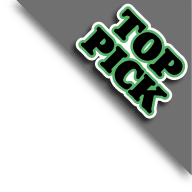 Come join us for a great show that is the perfect length for the entire family. The average show lasts for 2 to 3 hours and each show comes with your choice of dinner and beverages. You are also welcome to take photos as long as the photography is no-flash so that our performers are not distracted from their work. There is also a gift shop onsite so that you can buy memorabilia to remember your special day. In addition to our show, you will get to choose from delectable dishes such as a salmon or beef tenderloin plate. Kids can choose from favorites such as chicken nuggets or pasta. Desert options include cheesecake or a chocolate brownie. Our holiday menu comes with specials such as ham, turkey, sweet potatoes, mashed potatoes w/gravy, cranberry sauce, salad, dinner rolls, and dessert. Iced tea, lemonade, or coffee is included with your meal. We hope to see you at our dinner show adventure in Orlando, where you can enjoy dinner and a show that your whole family is sure to love!
Available 35 days between Apr 10 & Jun 27
Apr 12
N/A
Sold Out
Apr 13
N/A
Sold Out
Apr 14
N/A
Sold Out
Apr 15
N/A
Sold Out
Apr 19
N/A
Sold Out
Apr 20
N/A
Sold Out
Apr 21
N/A
Sold Out
Apr 22
N/A
Sold Out
Apr 26
N/A
Sold Out
Apr 27
N/A
Sold Out
Apr 28
N/A
Sold Out
Apr 29
N/A
Sold Out
>