Orlando, FL Shows
By Date:
During the Sleuths Mystery Dinner Theatre show, guests will be able to try to solve the crime committed with a little assistance from some of the actors. Many of the people who are in the play sit at the tables in the audience and socialize with the guests to try to give them information and to offer clues as to what happened. There are several themes available including a wedding, family reunion, and a vacation. Dinner is served before the meal begins so that guests can eat while watching the mystery unfold on the stage before trying to piece together clues to solve what happened.
Available 270 days between Apr 6 & Dec 31
For individuals searching for the hottest show in town, the Blue Man Group offers a thrilling, invigorating experience that you and your family are sure to enjoy. Ever since 1987, the Blue Man Group has been performing incredible shows that involve lots of fun, energy, vibrant colors, and as always - paint. If you decide to attend a Blue Man Group show, you can expect to be greeted with tons of hilarious humor, incredible showmanship, and stunning musical displays. Best of all, the Blue Man Group hosts shows all throughout the world, including shows in the United States, Austria, Sweden, Japan, and many other countries.
Available 274 days between Now & Jan 3
Apr 08
6:00 PM
7:00 PM
9:00 PM
>
Come see a totally different and entertaining dinner theater while in Orlando, FL. THe OUta Control Magic Comedy Dinner Show truly lives up to its name and then some, it not only entertains its audience but gets them involved in a memorable night of entertainment. See, fun comedy sketches, mind-blowing magic, along with side-splitting comedy sketches, from several notable performers such as Tony Brent a man who is known for his amazing impressions, magic, and improvisations. The performance that takes place in a 125 seat venue is ideal for the whole family to enjoy together, plus for those who purchase the combo ticket, there is the added attraction of Wonderworks a hands-on exhibit that is ideal for children of all ages to enjoy.
Available 274 days between Now & Dec 31
Apr 03
9:00 AM
6:00 PM
8:00 PM
Apr 04
9:00 AM
6:00 PM
8:00 PM
Apr 10
9:00 AM
6:00 PM
8:00 PM
Apr 11
9:00 AM
6:00 PM
8:00 PM
Apr 17
9:00 AM
6:00 PM
8:00 PM
Apr 18
9:00 AM
6:00 PM
8:00 PM
>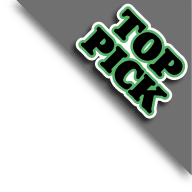 This is one show, in which, you want to arrive early, to enjoy appetizers, while watching some magic tricks, listening to pirate stories, taking some photos with the cast, and finding some treasures in the gift shops. Take a seat in the pirate ship to cheer on the pirate groups as they attempt to rescue Princess Anita from the evil pirate, Sebastian the Black. The show is packed with singing, dancing, amazing stunts, cannon blasts, pyrotechnics, and lots of laughter. Dinner will be served during the show. Recently, a princess snatching sea dragon along with other life-size dragons have been added to the show.
Available 274 days between Now & Dec 31

By Date: