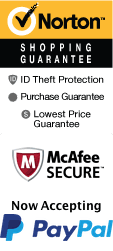 YOUR PEACE OF MIND IS OUR TOP PRIORITY
Should you need to cancel at any time, you have up to 48 hours from your vacation start date to do so for a 100% future travel credit.
Things To Do In Orlando, FL In August
Things To Do In Orlando, FL In August, including SeaWorld - Orlando, FL, Pirate's Dinner Adventure Orlando, Sleuths Mystery Dinner Theatre.

Top August Things To Do In Orlando
Aug 1, 2020
to
Aug 31, 2020
Pirate's Dinner Adventure Orlando
Schedule
Take one more family trip this August before everyone has to head back to school and enjoy an evening out by attending the Pirates Dinner Adventure in Orlando, Florida. Arrive early to the show and snack on some small bites and relax while Gypsy King performs some magic tricks and spins some pirate tales. You will be able to have some photos taken and meet cast members. Soon it will be time to get settled in a pirate ship to watch the show. Children may be asked to volunteer to participate in the show. While the show unfolds, you will enjoy a dinner filled with pirate favorites. Be ready to cheer for your pirate and hold your breath while the Sea Dragon fights the pirates to keep Princess Anita to himself. Will Princess Anita be saved? Come to the show this August and see if the pirates prevail or if the Sea Dragon wins.
Aug 1, 2020
to
Aug 31, 2020
SeaWorld - Orlando, FL
Schedule
Whether a quick getaway before it is back-to-school time or a trip for two, August is a great time to visit SeaWorld in Orlando, Florida. For lovers of summer, this is prime time to enjoy the myriad of rides, shows, and other attractions that the theme park boasts. There is much to see, do, and enjoy during a trip to SeaWorld of Orlando; some of the highlights include Antarctica: Empire of the Penguin habitat, the family dining experience Dine with Orcas, the sweet Dolphin Nursery, killer whale-focused show Orca Encounter, the fun and interactive Sea Lion High: The New Class, rafting adventure Infinity Falls, flying roller coaster Manta, water ride Journey to Atlantis, 400-foot Sky Tower, jet helicopter adventure ride Wild Arctic, the leisurely Flamingo Paddle Boats, and much more. The vast number of things available to enjoy means that there are plenty of options for visitors regardless of age or interest.
Aug 1, 2020
to
Aug 31, 2020
Sleuths Mystery Dinner Theatre
Schedule
When the August heat is too much to endure, guests can go indoors to enjoy the Sleuths Mystery Dinner Theatre. During the show, guests can enjoy dinner that includes an appetizer and main course. Audience members are often asked to take part in the mystery while the actors offer clues to try to find out who committed the crime. Sometimes, actors sit with the audience to try to blend in while still giving information about the possibilities of who could be guilty. Actors dress in period clothing depending on the show that is performed as some could be in the 1920s while others could be set in modern times. There are various settings for the shows as well with many performed in August while the actors are on vacation or while they are participating in a wedding. During the show, guests can offer their suggestions as to what they think happened to try to solve the mystery.
Aug 1, 2020
to
Aug 31, 2020
Outta Control Magic Comedy Dinner Show
Schedule
When looking for a fun way to spend your time in August, consider going to the Outta Control Magic Comedy Dinner Show. Located at the WonderWorks Orlando! Theater in Orlando, Florida, this show lasts approximately 1.5 hours and is appropriate for the entire family. This entertaining show offers guests a performance of laughter, sketches and an incredible dining experience. Talented performer Tony Brent skillfully involves the audience in this hilarious interactive show. He combines magic, impersonations and improv to thrill and impress audiences. The show also includes an unlimited delicious hand-tossed pizza dinner along with popcorn, a salad and unlimited beer and wine, soda and dessert. Also available is the WonderWorks & Magic Comedy Dinner Show VIP Combo which allows guests to enjoy both the magic dinner show and the hands-on exhibits at WonderWorks! Visitors can enjoy spending time in the on-site gift shop after the performance. Parking is available at the Pointe Orlando parking garage.
Aug 4, 2020
to
Aug 28, 2020
Florida Manatee Snorkel & Swim Adventure Tour
Schedule
Florida is one of the most popular vacation destinations in the country, if not the world. Orlando, Florida is especially one of the most popular places to go. There are a lot of different things that you can do in Orlando. One of the most popular things to do would be the Florida Manatee Snorkel & Swim Adventure Tour. The best time to go would be in August because the vacationing crowds have gone home and the weather is still nice. This guided tour will last about 12 hours and includes all of the gear that you need, round trip transportation, as well as breakfast and lunch. You will meet in Orlando, Florida, then get on a bus for a little less than two hours until you reach Crystal River, Florida. Once you get to Crystal River you will get experience the amazing wildlife and creatures that Florida has to offer.
Aug 1, 2020
to
Aug 30, 2020
Aquatica
Schedule
August - Aquatica If you and your family are planning a trip to sea world, you will definitely want to stop by at Aquatica. Aquatica is a very thrilling and exciting water theme park that will have you in awe! You and your family will have the opportunity to learn more about sea animals and more about how they live every single day. Your children will be able to learn more about the ways that they can interact with these animals as well. Later on, you and your family can enjoy eating at a fancy restaurant where your children will love the view. Visiting Aquatica in August will definitely be a good choice that you and your family will never regret. Make sure that you make reservations ahead of time so that you can save time and be able to enjoy your trip even more. The sooner that you make your reservations, the more fun that it will be for your and your children as well.
View all events occurring during your stay