Orlando, FL Professional Sports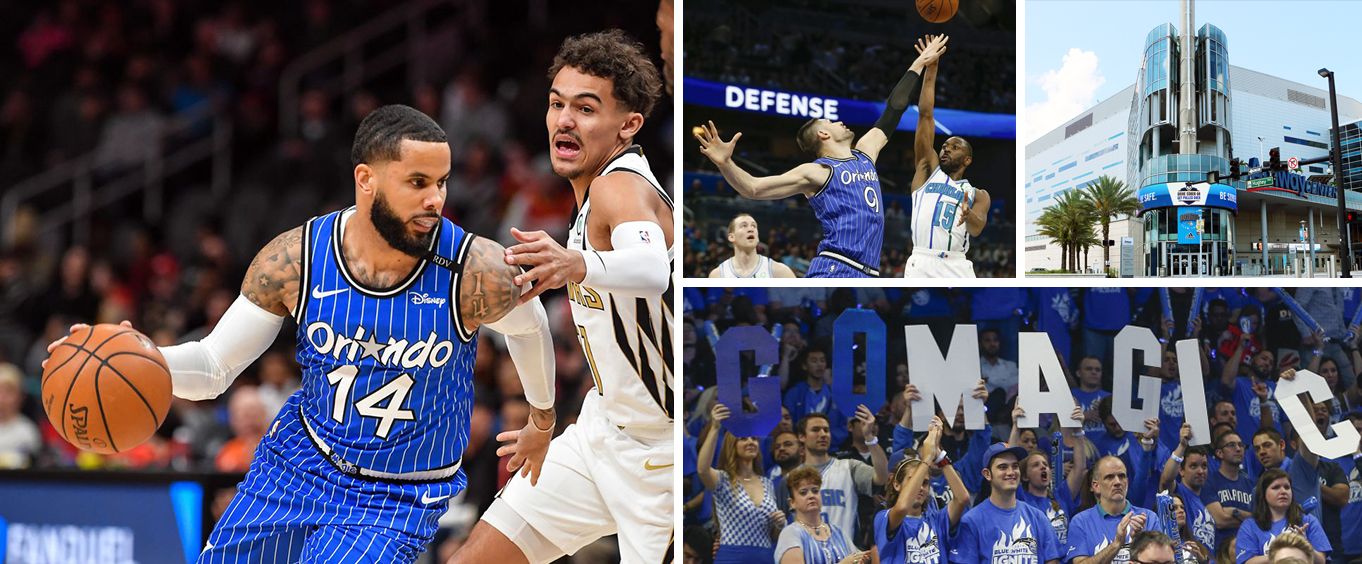 To see the excitement and thrill of professional sports in Florida, check out these great sports activities in the Orlando, FL area. These sporting events can bring some fun to your getaway!
Orlando Professional Sports
The Orlando Magic are one of the premier basketball organizations in the NBA and you will have the chance of a lifetime to be able to go around and experience what they can do. You will be able to see a basketball match in real life as you get up close and personal to some of the best players in the league and have the time of your life. It is the perfect place to bring your kids on an amazing adventure to be able to see real-life athletes that they would normally see on TV. It is also a great place to be with passionate fans are cheering for their team and this is a special experience the whole family would not forget.
Available 42 days between Oct 23 & Apr 15
Oct 24
N/A
Sold Out
Oct 25
N/A
Sold Out
Oct 26
N/A
Sold Out
Oct 27
N/A
Sold Out
Oct 28
N/A
Sold Out
Oct 29
N/A
Sold Out
Oct 31
N/A
Sold Out
Nov 03
N/A
Sold Out
Nov 04
N/A
Sold Out
Nov 05
N/A
Sold Out
Nov 06
N/A
Sold Out
Nov 07
N/A
Sold Out
Nov 09
N/A
Sold Out
Nov 11
N/A
Sold Out
>
Here in Orlando City, you will enjoy your love of soccer while you're on vacation. Hotels in the surrounding area have pick up available for an easy way to get to the soccer game so you can enjoy 90 minutes of the game that you and your family love. The Orlando City of Soccer Club has players from all over the world like Libya, Switzerland, Egypt, Paraguay, and much more. The stadium provides concession food stands, canopy for shelter, fan plaza, and all ages are welcome so you can bring the whole family for quality time with a day of fun. Don't forget to bring your cameras, you may just capture a photo from one of your favorite athletes.
Pricing and schedule are currently unavailable.