Orlando, Florida: Admission to Disney World & SeaWorld, Dining Options To Hard Rock Cafe & Much More
Order all of your Orlando, FL activity and attraction needs securely online today! From dining options such as the
Hard Rock Cafe
to thrilling amusement parks such as
Disney World
, there's always a wide selection available.
Orlando Most Popular Activities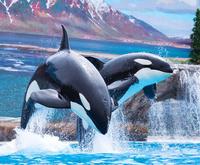 SeaWorld in Orlando, Florida is the place to go for tasting the adventures of rides and attractions related to the world of the sea, ranging from Kraken to Shamu, this place offers a whole new world to explore and imagine.
No matter the theme of the mystery dinner, rest assured that someone will get killed and there will be a variety of outrageous character to get to know as all the dinner guests eat and try to solve the murder.
Available 282 days between Mar 23, 2019 & Dec 30, 2019
View Schedule
Visitors spend an afternoon aboard the Super Queen catamaran and experience a fully-supplied deep sea fishing adventure over a natural reef teeming with a variety of species, including snapper, sea bass, grouper, and more.
Available 81 days between Mar 26, 2019 & Dec 31, 2019
View Schedule
See and enjoy the wonderful attractions of the American bald eagle, wetlands, blue herons, wildlife, an assortment of marine flora and fauna, and cypress trees, as you adventure across the Central Florida Everglades on the Boggy Creek Daytime Airboat Ride.
The enchanting world of Harry Potter, the exhilarating rides alongside adventure heroes, a peek at the magic behind-the-scenes of movie productions, energizing musical venues, and electrifying shows await your visit to Universal Orlando Resort™
Available 210 days between Mar 24, 2019 & Dec 20, 2019
View Schedule
Spend your vacation having a great adventure that is educational and relaxing, with the Trail Buggy Adventure.
Available 82 days between Mar 23, 2019 & Dec 29, 2019
View Schedule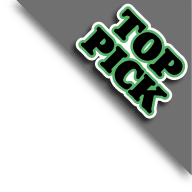 Walt Disney World in Orlando, FL, is 43 square miles of fun, with four theme parks, two water parks, five golf courses, 36 hotels, a camping resort, and more than 135 restaurants.
Embark on an exhilarating adventure in the fresh air with beautiful scenery when you go on a fully guided Horseback Creek Trail Ride at Forever Florida that will surely provide memories that will last you a lifetime.
Available 284 days between Mar 23, 2019 & Dec 31, 2019
View Schedule