Orlando, Florida Attractions
Order tickets for all of your Orlando, FL activity and attraction needs online today! From relaxing dinner & lunch cruises to thrilling amusement parks like
Walt Disney World
, there is plenty of fun waiting to be had in Orlando.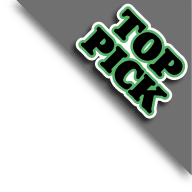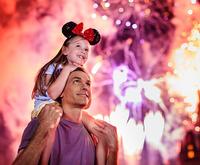 Walt Disney World is the world's premier attraction: Mickey Mouse and all his friends will welcome you as you ride the rides, see the shows, and celebrate the magic of Walt Disney.
Spend four to twelve hours enjoying SeaWorld in Orlando, Florida where you can feed the Dolphins, ride roller coasters through aquarium exhibits seeing rays and sea dragons, and meet Shamu the Orca, there are even roller coaster rides for children.
Enjoy looking at the animals that live in the sea at this fun attraction, watching as whales and dolphins perform tricks and as the workers feed some of the animals at certain times during the day.
Titanic - The Experience is one of the attractions in Orlando modeling the experience of being on the luxury liner with interactive exhibits, ship recreations to scale and seeing the ship in the Underwater Room, an exhibit of how she sits now.
The Crayola Experience is one the best family attractions in Florida, offering exciting activities such as creating your own crayon and melting crayons to create a fun design, as well as shopping for colorful souvenirs in the classic Crayola Store.
Step inside a completely enclosed, air conditioned capsule and circulate around the 400 foot tall Ferris wheel while looking at the beautiful landscape, theme parks, and everything else that Orlando has to offer.
Jun 24
10:00 AM
10:00 AM
10:00 AM
Jun 25
10:00 AM
10:00 AM
10:00 AM
Jun 26
10:00 AM
10:00 AM
10:00 AM
Jun 27
10:00 AM
10:00 AM
10:00 AM
Jun 28
10:00 AM
10:00 AM
10:00 AM
Jun 29
10:00 AM
10:00 AM
10:00 AM
Jun 30
10:00 AM
10:00 AM
10:00 AM
Jul 01
10:00 AM
10:00 AM
10:00 AM
>
The wild Florida half day adventure with lunch is going to be an excellent way to experience the Florida Everglades and learn all about the ecosystem of the Everglades this is going to a monumental and I can't wait to get there.
An unforgettable and magical adventure awaits me and my family on the wild Florida animal encounter adventure getting an opportunity to experience the Florida wildlife up close and personal with my family is going to be an amazing adventure and vacation.