YOUR PEACE OF MIND IS OUR TOP PRIORITY
Should you need to cancel at any time, you have up to 48 hours from your vacation start date to do so for a 100% future travel credit.
Orlando, FL Attractions
A must see attraction while in Orlando, Florida is Titanic The Artifact Museum. This Museum will not only amaze you, it will take you back in time. Step foot onto a 20,000 square foot interactive recreation of the ill fated Ocean Liner. 17 galleries and 400 real artifacts will recreate the experience of The Titanic. Interactive displays and authentic recreations of The Titanic's famous areas help bring the experience to life. The Titanic's Promenade deck is a special exhibit. You can even look up at the night sky. Actors in period clothing, make the tour that much more real. Titanic The Artifact Museum is a wonderful escape, from the areas busy Theme Park atmosphere. This museum is living history that all will enjoy.
Available 217 days between Now & Dec 31
The Kennedy Space Center attraction in Orlando offers four 10-hour tours, each of which is appropriate for all ages and interests. The Kennedy Space Center Tour & Airboat Safari includes both a guided tour through the Kennedy Space Center and a 30-minute airboat ride through the Everglades. The Kennedy Space Center Tour consists of a guided tour through the Kennedy Space Center, access to over 60 interactive activities, and admission to a 3D IMAX movie. The Kennedy Space Center Ultimate Experience has admission to a 3D IMAX movie, lunch with an astronaut, and a bus tour of the launch pads and the Saturn V Center, and the Dine With an Astronaut Tour includes a guided tour and lunch with an astronaut.
Available 549 days between Jul 1 & Dec 31
The Crayola Experience is an adventure that is full of color and excitement for all ages. The attraction is located inside the Orlando Mall. Visitors can see how colors are combined to make new colors and learn about how new colors are developed by Crayola. Digital technology allows visitors to create their own designs and have fun coloring images that can be saved to mobile devices or printed to take home. The Crayola Store features a large selection of crayons, activity books, and other items surrounding the Crayola name. Some of the exhibits include Color Magic, the Color Playground, and Cafe Crayola.
Available 184 days between Jul 1 & Dec 31
Gatorland is an adventure attraction for all ages to enjoy as guests get to see a variety of alligators and crocodiles while learning about the habitats of the animals. Aside from alligators, guests can also see turtles, birds, snakes, and other reptiles. There are souvenir shops, food stands, and restaurants in the park for guests to enjoy when they aren't viewing the animals. Employees offer educational sessions so that guests can see how the animals are fed and learn about what it takes to care for the animals. A kid zone features playground equipment for all ages when guests aren't exploring the park.
Available 217 days between Now & Dec 31
For visitors to beautiful Orlando, Florida, there are many theme parks to choose from, but visiting Sea World attraction of Orlando is a must for vacationers to the area. During your visit to Sea World, you can enjoy a wide variety of incredible shows, including the penguin show, dolphin show, and many other incredible interactive experiences. While you're enjoying your time at Sea World, you can also ride on a wide variety of rides, including the Manta, Kraken, Mako, and Infinity Falls. Finally, there are a wide variety of excellent eateries on-site at Sea World of Orlando, including Mango Joe's, Seafire Grill, Seaport Pizza, and many others.
Available 210 days between Jun 5 & Dec 31
When guests arrive at WonderWorks attraction in Orlando, they will see a large house that is upside down. After entering the building, guests will go through a colorful tunnel that leads to a door where guests will then be able to explore the museum with everything turned the right direction. There are dozens of exhibits for visitors to enjoy including a weather center and an area that looks like the Titanic. A bubble lab features a variety of tools used to make large bubbles, and there is a bike that visitors can peddle to try to get it to flip over. A gift shop and restaurant are inside the building.
Available 217 days between Now & Dec 31
Opened in 2008, SeaWorld's Aquatica Orlando now ranks as one of America's most popular water parks. A major reason for Aquatica's success has to do with its super-fast water slides, one of which passes by a lagoon full of exotic Commerson's dolphins. Other thrilling attractions in Aquatica include two massive wave pools, a whitewater rapid adventure, and, for the extra brave, a freefall flume ride. On top of these high-intensity rides, Aquatica also offers plenty of ways to relax such as a luxurious lazy river and a manmade sandy coastline. You will also find a spectacular kid-friendly area on Aquatica's property full of family-friendly rides, splash pads, and safe shallow pools.
Available 210 days between Jun 5 & Dec 31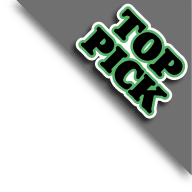 With four parks, Disney does a fantastic job at pumping you with all the Disney Magic your heart could desire. Disney World Parks are made up of four theme parks that delight the kid in everyone from a world modeled after tomorrow to a kingdom so magical it has to be powered by pixie dust. The Disney difference allows you to not only enjoy the parks but find dining that makes your mouth water and shows that make you watch in amazement. Disney Theme Parks are not only fun for the whole family; you will find there are more secrets to discover every time you visit this beloved attraction.
Pricing and schedule are currently unavailable.