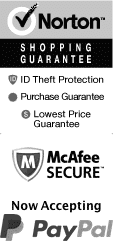 Things to Do in Orlando in June 2024
Head to the beautiful city of Orlando, FL to experience the fun and wonders of the city. There are so many things to see and do, from its fantastic theme parks to its entertaining shows. Do not miss out on all of the fun! You can browse the schedule below and find all of the incredible adventures and more.
Top Things To Do In Orlando in June
Jun 18, 2024
to
Jun 30, 2024
Orlando Indoor Skydiving for First-Time Flyers
Schedule
June is an ideal month to visit Orlando Indoor Skydiving. This unique indoor facility offers a safe and thrilling skydiving simulation, making it a great all-weather activity. During the hot Florida summer, it's a fun way to stay cool, and plus, the less crowded off-peak season means you'll have more personalized attention. Experience the thrill of freefalling, guided by professional instructors, perfect for those new to this adrenaline-fueled sport.
Jun 1, 2024
to
Jun 30, 2024
Pirate's Dinner Adventure Orlando
Schedule
In June, Pirate's Dinner Adventure in Orlando offers a unique blend of summer excitement and playful adventure, making it a perfect time to visit. With longer daylight hours, you have ample time to enjoy the breath-taking stunts, fascinating special effects, and thrilling performances this interactive dinner show offers. A bonus is the lush tropical settings, and the exotic yet appetizing dinner completes a truly unforgettable experience. Remember, June's warm evenings add a magical touch to this immersive pirate adventure.
Jun 1, 2024
to
Jun 30, 2024
SeaWorld
Schedule
June is an excellent month to visit SeaWorld in Orlando, Florida. Experience a multitude of thrilling rides under clear skies, encounter unusual marine life, and enjoy immersive shows. Crowds are also less dense compared to peak summer months, so queues are shorter. The balmy weather enhances the exhilaration of water-based attractions. With extended daylight hours, you get more time to explore and soak in the exhilaration and education the park offers.
Jun 1, 2024
to
Jun 30, 2024
Fun Spot Family Action Park
Schedule
June is an excellent time to visit Orlando's Fun Spot Family Action Park. The weather is bright and sunny, perfect for enjoying the park's wide array of adrenaline-inducing rides, go-karts, and arcade games. Moreover, the extended daylight hours result in longer operation times, providing ample opportunity to experience every thrilling attraction. The park's less crowded during weekdays in June, allowing for shorter wait times. Enjoy a memorable summer adventure at Fun Spot Family Action Park this June!
Jun 3, 2024
to
Jun 28, 2024
Polynesian Luau & Fire Dinner Show at the Orlando Forum
Schedule
June is the perfect time to experience the Polynesian Luau Fire Dinner Show at the Orlando Forum. The balmy summer evenings mimic the tropical climate of Polynesia, enhancing the authenticity of the fire acts, hula dancers, and luau festivities. Enhanced by a mouth-watering feast, the vibrant displays of tradition and culture are at their peak in June with extended daylight hours, fostering perfect visibility and an unforgettable audience experience. A visit to this spectacle is a June must-do, for an exotic escapade.
Jun 1, 2024
to
Jun 30, 2024
Clear Canoeing at Silver Springs
Schedule
June offers the perfect weather for clear canoeing at Silver Springs, Florida. The sunlit skies elevate the magical aquatic experience, revealing an ocular feast of vibrant fishes, turtles and other underwater life basking in the summer glows. Not to mention, the lush surrounding flora exploding with vivid hues. The clear, calm waters on a sunny June day perfectly enhances the picturesque beauty of Silver Springs, making it a must-visit activity in your summer travel itinerary.