Orlando, FL Theme Parks
SeaWorld theme park in Orlando, FL is a theme and marine zoological park that offers both education and entertainment for the whole family. The park offers rides, shows, and the opportunity to interact with and learn about a variety of animals; there is even Sesame Street Land at SeaWorld, which offers kid-friendly fun featuring favorite characters. The park provides an amazing experience throughout the year; from the end of November until the end of December, the park transforms into a festive, light-filled holiday wonderland. No matter the time of year one visits SeaWorld, though, this is a family-friendly jewel offering memories for a lifetime.
Available 181 days between Now & Dec 31
Aquatica is a different thrilling take on a water theme park that actually lets individuals become part of the mysteries that await under the sea. This theme park created by Sea World provides several thrilling wave pools, water slides and slide tubes including one that takes riders through a lagoon inhabited by dolphins swimming around known as Dolphin's Plunge. For those who want to take some time to relax there are sandy beaches to just sit in a lounge chair relaxing in the aquatic atmosphere, you can also take the leisurely ride known as the Loggerhead Lane that takes you around the park.
Available 182 days between Now & Dec 31
I was traveling recently in Florida when I discovered the best Gator Theme Park ever. Gatorland is located in Orlando, Florida. It has so much to do I spent the whole day there. The park consists of a 110 acre theme park, multiple animal exhibits, a kid zone, and 3 live animal shows. There are over 2000 American Gators on site and some very rare exotic ones. That is only the start. Gatorland has 2 Panthers and 2 Bobcats, native to Florida. Birds abound at the Park. See Amazon Parrots and hundreds of parakeets, a Great Horned Owl and Emu's and Flamingos make up the rest. Gatorland even has Tortoises. You can spend the whole day there looking at all the beautiful wildlife. It is truly one of Florida's great treasures.
Available 182 days between Now & Dec 31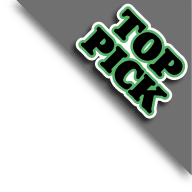 From Mickey and Goofy to a variety of rides for the entire family to enjoy, Walt Disney World Theme Parks offers numerous ways for families to make memories together. Aside from the main Disney park, guests can also explore the Magic Kingdom, Animal Kingdom, and Hollywood Studios. Restaurants, rides, and souvenir stores are designed to feature details associated with the theme of each park. Special events are held during the year, such as Halloween celebrations and Christmas parades. One of the prominent attractions that guests can enjoy is the Cinderella Castle. Fireworks are often seen each night above the castle.
Pricing and schedule are currently unavailable.