SeaWorld, FL
7007 Sea Harbor Drive Orlando, FL 32821
1-866-267-5732
Description
This Seaworld Texas theme park takes families on a fun adventure both above and below the surface to immerse guests into all the mysteries and beautiful creatures of the sea. Featuring tons of up-close interactions with animals and memorable show performances to thrill all ages. The park is not only fun, but it is one of the greatest options for Orlando, Florida family vacation packages.
At this unique theme park, you can feed and touch the dolphins, see and count the sharp and jagged teeth on a shark, and ride thrilling coasters. Meet majestic dolphins or ride the thrilling Kraken. Or even take an exciting journey aboard the fast-paced water ride Journey to Atlantis to see a mythical city.
This Seaworld in Texas features several thrill rides including the Manta; a flying roller coaster and aquarium exhibit featuring rays and many other species, or ride Infinity Falls where you can get drenched during a journey through the rapids. For the younger crowd, children can ride attractions like the Swishy Fishies, Jazzy Jellies, and Ocean Commotion.
Of course, after a full day of rides at the San Antonio Sea World, you will have worked up a monster appetite, so come have lunch and dinner at one of the park's exquisite restaurants. You can stop for some mouth-watering barbeque at Voyager's Smokehouse, head to Seaport Pizza for some delightful pizza and pasta, get some burgers, hotdogs, and sandwiches at the Spice Mill, or stop at the Seafire Inn for some delicious seafood and burgers! Recharged and refreshed you can now head back out to experience more fun. No stop would be complete without a performance at one of the many shows. Check out the lists of all the shows and performances that add an extra treat to your visit to Seaworld San Antonio Texas for the whole family!
Thrill Rides and Attractions:
Infinity Falls - Enjoy a thrilling and adventurous ride in a raft through the rapids! Be ready to get soaked with this fun and exciting ride for the family!
Mako - This hyper-fast roller coaster reaches high speeds of 73 mph and soars up to 200-feet high for a thrilling ride!
Kraken - The Kraken is an extreme floorless leg dangling roller coaster featuring 7 inversions, 128-foot loop, and fast speeds all themed after a legendary underwater creature, the Kraken!
Manta - Be ready to soar through the air at 55 mph as you go headfirst in this unique and frightful rollercoaster that even brings you close to the edge of the water for a wonderful and scary finale!
Journey to Atlantis - Family-friendly ride taking you through a mythical paradise world to Atlantis with a finale that drenches you for a splashing good time!
Sesame Street Land - See the streets of Sesame Street as you walk down the famous road for a family-friendly adventure. See many of the well-known popular locations such as Hooper's Store and much more! You will also find rides like Abby's Flower Tower, Big Birds Twirl 'N Whirl, Cookie Drop!, Elmo's Choo Choo Train, Rosita's Harmony Hills, Rubber Duckie Water Works, Slimey's Slider, and Super Grover's Box Car Derby.
Sea Carousel - This fun carousel is great for kids and features tons of different colorful marine animals!
Flamingo Paddle Boats - Take a fun excursion out on the center lake for a fun activity with family and friends as you paddle around for a great leisure activity.
Sky Tower - The Sky Tower is 400-feet high and gives you a great view of the whole park and the surrounding area of Orlando.
Shows and Live Entertainment Seaworld San Antonio TX
There are plenty of awesome shows on the SeaWorld Schedule! Be sure to check them out the next time you visit Sea World San Antonio TX.
Dolphin Adventures - This festive and fun celebration shows off the beautiful Atlantic Bottlenose Dolphins. This show explores their vulnerability and life to give guests a new insight into their lives.
Sea Lion High: The New Class - This family-fun show will showcase the great sea lions for a brilliant audience interaction show! These hilarious and talented animals will be a blast for everyone to see!
Elmo Rocks - This fun award-winning parade features all of your favorite friends from sesame street for a great celebration during your visit!
Ignite - Fireworks Spectacular - See these exciting fireworks as they ignite the skies!
NEW! Rescue Tails - During this show, visitors will be able to learn all about the San Antonio Seaworld efforts to better the world and protect the animals that live there.
Orca Encounter - See the lives of orca whales and learn all about these powerful creatures at this display.
Seaworld in San Antonio Animal Exhibits:
Antarctica: Empire of the Penguin - This penguin exhibit holds five different species of penguins where you can see above and below their habitat to watch them swim so swiftly through the water!
Dolphin Cove - See the beautiful dolphins, their habitat lets you see above and below the water surface so you can see the majestic dolphins gracefully glide under the water and also jump up above the water!
Dolphin Nursery - The Dolphin Nursery is the perfect place to see a newborn baby dolphin learns how to jump, communicate and play with their mothers in this great exhibit to teach kids about life in the animal kingdom.
Jewel of the Sea Aquarium - This aquarium exhibit shows off the deep underwater world where you can discover different species in amazing habitats where you can see jellyfish and other creatures!
Manatee Rehabilitation Area - This rehabilitation center shows off the behind the area where they use the Rescue Center to help injured, sick, and orphaned marine animals. Now all guests can see this rehab viewing area without having to take the guided tour of the Rescue Center.
Manta Aquarium - This 360-degree aquarium lets you see all of the beautiful Manta Rays and many other species like the Giant Pacific Octopus in a great habitat.
Underwater Viewing - This area lets you get up-close and personal to the beautiful whales as they swim beneath the surface of the water for a great way to see these beautiful creatures.
Pacific Point Preserve - See some of the beautiful animals from the Pacific. You know you're getting close when you hear the sea lions roaring! These animals are a fun sight to see for the whole family and you can even get the chance to feed the sea lions for a great activity. The habitat area also features seals as well.
Pelican Preserve - This area is home to a few rescued pelicans that have been rehabilitated but are unable to return to the wild due to permanent injuries. See these awesome birds up close and learn how to help them prevent injuries.
Shark Encounter - This expansive viewing area includes an underwater tunnel to view these thrilling and frightful predators!
Stingray Lagoon - Enjoy this large touching pool where you can glide your fingers over the stingrays for a great activity for the whole family to enjoy.
Turtle Trek - This exhibit showcases the sea turtles and is a 360-degree theatre that shows how you can help make a change to save these animals in their natural habitats.
Wild Arctic - This viewing area lets you see beluga whales, harbor seals, and walruses in a frozen ice Arctic exhibit.
Be sure to enjoy some amazing fun the next time that you vacation to Orlando when you get your Seaworld San Antonio Tickets! Seaworld San Antonio hours, seaworld hours san diego, how much are seaworld tickets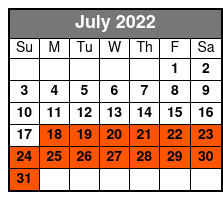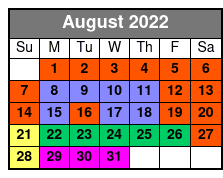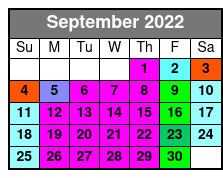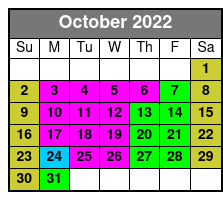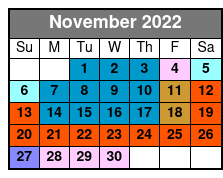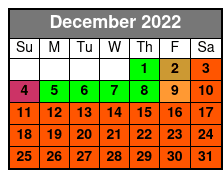 Options:
SeaWorld & Busch Gardens 2 Park 2 Day Combo Ticket
Available Now until 12/30/2022 View Detailed Schedule
Ages 3 and older. Valid for admission to both parks.
SeaWorld & Aquatica 2 Park 2 Day Combo Ticket
Available Now until 12/30/2022 View Detailed Schedule
Ages 3 and older. Valid for admission to both parks.
SeaWorld & Adventure Island 2 Park 2 Day Combo Ticket
Available Now until 12/31/2022 View Detailed Schedule
Ages 3 and older. Valid for admission to both parks.
SeaWorld Single Day Ticket
Available Now until 12/30/2022 View Detailed Schedule
Includes admission for one day, full of rides, food, and fun at this unique theme park. Watch one of the signature animal shows, take a fast-paced water ride Journey to Atlantis, and see rays and sea dragons on a flying roller coaster and aquarium exhibit!
Reviews

Leann McCabe
Pigeon Forge , Tennessee
✓
Verified Traveler
"My family and I had a great time. "
My family and i had a great time. I wish we had more time to spend at seaworld.
Tip: Buy the refillable cup. It will save you a lot of money. Even if it is just for that day!

Lisa Giordani
MA
✓
Verified Traveler
"I would recommend this site to anyone purchasing passes for Orlando theme parks!!"
Hi! Yes, all our expectations were met and then some! We loved the parks and used the tickets multiple times! The only small Glitch was the checkinG in scanninG part of the experience at the Gate. Everyone that had printed passes off the computer had a touGh time with the bar code beinG scanned upon entry to the parks. I think it was the ink. Other than that, all went very well and everyone was happy! :) i would recommend this site to anyone purchasinG passes for orlando theme parks!! Sincerely, lisa . G.

Elvira Garcia-Rodriguez
FL
✓
Verified Traveler
"We had a great time!"
We had a great time! There were not that much people and it rained only a little bit. We only had to wait about 15 minutes to get on rides.

Amy Sauls
GA
✓
Verified Traveler
"SeaWorld was wonderful."
Seaworld was wonderful. The shows and the animals were awesome.
Frequently Asked Questions for SeaWorld, FL:
What is included in the admission price?

Your ticket includes the thrill rides, live shows, and animal exhibits.

Are wheelchairs and strollers available?

Strollers and wheelchairs are available.

What on-site amenities are available?

There are plenty of restaurants and concessions stands as well as gift shops.

What style of dress is recommended?

Casual dress with walking shoes is recommended. You must wear shoes, a shirt, and family-appropriate clothing.

Is parking available on-site? If so, is there a fee?

General parking starts at $25.

Are lockers available? If so, is there a fee?

Yes, lockers are available for a small fee.

How large is the park?

200 acres.

Is smoking allowed?

Smoking is allowed at designated smoking areas.
Book Now!