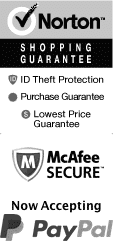 Things to Do in March in Orlando in 2024
March is a great time to visit Orlando, as it is beginning to warm up and head into spring. Whether you are taking a Spring Break vacation or just want to enjoy a family getaway, this incredible city is the perfect place to go.
Top Things To Do In Orlando in March
Mar 1, 2024
to
Mar 31, 2024
Clear Canoeing at Silver Springs
Schedule
March is the ideal time to experience the spectacular clear canoeing at Silver Springs, Orlando. The pleasant, spring weather provides perfect conditions to marvel at nature's underwater miracles showcased through crystal clear canoe bottoms. Encounter a stunning array of florals, exotic birds, and indigenous creatures while floating above the vibrant, teeming underwater world. A memorable journey that combines breathtaking visibility, bountiful wildlife, and the tranquility of the shimmering springs. A must-have adventure for nature enthusiasts.