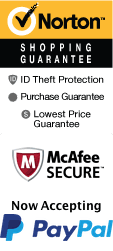 YOUR PEACE OF MIND IS OUR TOP PRIORITY
Should you need to cancel at any time, you have up to 48 hours from your vacation start date to do so for a 100% future travel credit.
Things To Do In Orlando, FL In March
Things To Do In Orlando, FL In March, including SeaWorld - Orlando, FL, Pirate's Dinner Adventure Orlando, WonderWorks Orlando.

Top March Things To Do In Orlando
Mar 5, 2021
to
Mar 28, 2021
Pirate's Dinner Adventure Orlando
Schedule
Looking for some adventure in a land of thrills? This March find yourself lost in a world of fun and excitement at Pirate's Dinner Adventure in Orlando. A swashbuckling good time awaites for every member of your party from the moment you enter the daring high seas, to the moment you cheer on the captain of your ship. Fun and adventure aren't the only thing to see, as you explore a whole new world looking for lost treasures and deciding the fates of both the good guys and pirates alike. Take a trip on the wild side and spend time with live animals as they show you the tricks they've learned and make a new friend. Before the thrills are over, settle into your seat for a mouthwatering feast for both your eyes and stomach. Bring your friends and family and explore something new this March and start spring with a hearty Arggh!
Mar 1, 2021
to
Mar 31, 2021
SeaWorld - Orlando, FL
Schedule
SeaWorld of Orlando, Florida offers a wide array of things to enjoy at any time of year; however, March is an especially good month to visit. That is because the temperatures are neither too chilly nor have they had the chance to heat up to the sometimes difficult temperatures experienced during late spring and throughout the summer. As is true of the rest of the year, SeaWorld offers up events in March; for this March, that means the Seven Seas Food Festival, which allows guests to enjoy food from around the world as well as craft beers. Events such as this offer another layer of fun in addition to all of the great rides, shows, shopping, dining, and animal experiences that are available; visitors of all ages can find something to enjoy at this marine-oriented theme park including a Sea Carousel that is topped by a 45-foot wide pink octopus. A trip to SeaWorld is the perfect addition to or even focus of a visit to the Orlando area.
Mar 2, 2021
to
Mar 31, 2021
Sleuths Mystery Dinner Theatre
Schedule
Orlando may not be a city that you aspire to visit in the chilly month of March, but there is far more to do in the city than simply sit on the beach and soak up the sun and saltwater. Sleuths Mystery Dinner Theatre is an indoor experience that not only allows you to enjoy a family-style meal around the table with your family, but you also have the excitement of taking part in a murder mystery show as well. The group of cast members who perform the many unique dinner performances at Sleuths Mystery Dinner Theatre keeps things light and family-friendly by using plenty of humor within the story and the dialogue so that the show never becomes too intense for younger audience members. Come join the fun at a millionaire's birthday party, a memorial service for a beloved member of the community, or even a regal fox hunt to help a jovial cast unravel the mystery behind a baffling murder. The table who cracks the case first will receive a few fun prizes to commemorate the experience.
Mar 1, 2021
to
Mar 31, 2021
WonderWorks Orlando
Schedule
March and Easter Time is a wonderful time to visit Orlando, and in particular Wonderworks. Wonderworks is sort of an amusement park for the mind, and although relatively small, its packed with attractions. Wonderworks has sort of a Bermuda Triangle type theme, and it all starts with the main building which is completely upside down. Howeever, go through an inversion tunnel and the building rightens up. Wonderworks is divided into zone, and each zone has its own attractins. For example, in the space zone, which is very popular with teens, kids can suit up in a a genuine astronaut suit. If theat isn't enough, there is a gyroscope which which simulates astronaut training, and it's a really exciting attraction. In the extrmee wether zone, there are a number of attractionsw. For example. there is an earthquake cafe which simulates a 5.6 richter scale earthquake. There is also a hurricane center which allows you to go through 74 mile and hour winds. And talk about extreme weather, there is a Tesala Coil that allows you to become a human lighning rod, while 100,000 volts flows around you. For the younger kids there is an imagination zone with gears that turn, and a huge light brite board for them to make their own creation. There are rope courses, 4D simulation rides, a physical challenge zone, and many more. Plan on spending 3 or 4 delightful hours, which is made all the more lovelier if you attend during Easter time when there are not as many people.
Mar 2, 2021
to
Mar 30, 2021
Gulf of Mexico Deep Sea Fishing
Schedule
Orlando, Florida has a lot of great activities that can be enjoyed throughout the year. One thing that is popular in the month of March would be the Gulf of Mexico Deep Sea Fishing. Before the tour even starts, you will get to enjoy Clearwater Beach before heading out on the water. You will board the Super Queen that is known as the largest catamaran fishing boat on Florida's west coast. This tour will last approximately four hours and comes with all of the equipment that you will need to catch all of the fish. On this excursion, you will get to see the world-famous white-sand beaches. One reason that this location is great for fishing is that the water is very clear and calm. While you are on this cruise you will see a variety of fish such as; sea bass, grouper, mahi-mahi, tuna, triggerfish, gray snapper, wahoo, king mackerel, and certain species of sharks.
Mar 3, 2021
to
Mar 31, 2021
Titanic The Artifact Exhibition
Schedule
The Titanic Artifact Exhibition in Orlando allows guests to see what life was like on the famous ship. March is a time of the year when there are fewer tourists, making it a bit easier to navigate through the exhibit and spend a little more time taking in all of the details. There are different rooms that guests can look at and a few hands-on activities that can give guests a sense of what it might have been like on the boat. Guests can look at over 400 artifacts and explore over a dozen areas that have been designed to offer a glimpse into the staterooms, the dining area, and the decks of the ship among other destinations. Guests can stand on the Grand Staircase or take a walk on the decks, viewing the night sky just as some of the passengers might have seen it when the ship struck the iceberg.
View all events occurring during your stay