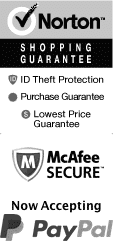 Things to Do in Orlando in February 2024
Explore the gorgeous city of Orlando and all of its exciting theme parks, attractions, and more. A February getaway is a great time to get out and have a blast.
Top Things To Do In Orlando in February
Feb 1, 2024
to
Feb 29, 2024
Pirate's Dinner Adventure Orlando
Schedule
In February, Pirates Dinner Adventure in Orlando provides an exhilarating escape from winter's chill. Enjoy this lively, interactive dinner show set on a replicated 18th-century Spanish galleon. Aside from the bustling crowd, February's typically mild weather in Florida makes the experience even more comfortable. The show's unique blend of swordplay, songs, and swashbuckling stunts delivers delightful entertainment. With less tourists around, you'll savor the delicious meal and thrilling action without hassle. Truly a highlight for families visiting during this time.
Feb 1, 2024
to
Feb 29, 2024
SeaWorld
Schedule
Visiting SeaWorld in Orlando, Florida, in February is a top-notch experience. The milder winter weather is perfect to leisurely explore the park's marine life exhibits, thrilling rides, and shows without the overwhelming crowds of summer. The park's annual "Inside Look" event occurs in February, providing a unique behind-the-scenes exploration of animal rehabilitation and conservation efforts. Experiencing killer whales, manatees, and exotic sea creatures in an uncrowded environment makes February an ideal time to visit SeaWorld.
Feb 1, 2024
to
Feb 29, 2024
Fun Spot Family Action Park
Schedule
February is an excellent month to visit Fun Spot Family Action Park in Orlando, Florida. The pleasant weather lets you fully enjoy the thrilling roller-coasters, go-karts, and arcade games. It's also less crowded than the summer months, resulting in shorter wait times for rides and attractions. Plus, February coincides with various events and special programming at the park, adding more excitement to your experience. The park promises fun-filled escapades for the entire family this February!
Feb 2, 2024
to
Feb 28, 2024
Polynesian Luau & Fire Dinner Show at the Orlando Forum
Schedule
February is a fantastic time to visit the Polynesian Luau Fire Dinner Show at the Orlando Forum. With warm, comfortable evenings, it's the perfect climate to indulge in a tropical atmosphere filled with dynamic fire dancers, delectable island cuisines, and vibrant Hawaiian entertainment. Visiting in February also means avoiding the summer crowds, giving you a more intimate experience. Transport yourself to a Polynesian paradise without leaving Orlando for a truly memorable mid-winter getaway.
Feb 1, 2024
to
Feb 29, 2024
Clear Canoeing at Silver Springs
Schedule
Visiting Silver Springs in February provides an enchanting Clear Canoeing experience. The crisp weather and clear water visibility are unrivaled during this month, making it an ideal time for a serene and scenic paddle through the Silver River. You'll be mesmerized by the fascinating underwater life and the park's lush, verdant surroundings provide a refreshing environment. Plus, winter months mean less crowd, assuring a peaceful recreational activity amidst Florida's tranquil nature.