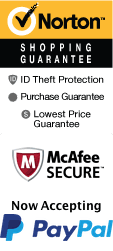 YOUR PEACE OF MIND IS OUR TOP PRIORITY
Should you need to cancel at any time, you have up to 48 hours from your vacation start date to do so for a 100% future travel credit.
Things To Do In Orlando, FL In February
Things To Do In Orlando, FL In February, including SeaWorld - Orlando, FL, Pirate's Dinner Adventure Orlando, WonderWorks Orlando.

Top February Things To Do In Orlando
Feb 5, 2021
to
Feb 28, 2021
Pirate's Dinner Adventure Orlando
Schedule
Ever wonder what it would be like to be on a pirate ship? Well, look no further than the pirate's dinner adventure in Orlando, Florida. This experience is a fantastic experience for all ages. This show takes place on an 18th century Spanish Galleon, surrounds by a massive aquarium. As guests take part in this show, they get taken by the evil pirate Sebastian the Black, and Princess Anita is taken captive with the audience. While guests eat, they await the good pirates to rescue them. With the meal given with dinner, guests can enjoy unlimited drinks while they await the red, blue, orange, yellow, green, and purple pirates to rescue them. The show offers a myriad of entertainment to enjoy like singing, dancing, stunt-performances, and action-packed live scenes. The entire experience is something to behold. When guests are done with their 2 to 3-hour show, they are greeted with a gift shop that they can get a souvenir from the day. So get a ticket today and have the experience of a lifetime.
Feb 1, 2021
to
Feb 28, 2021
SeaWorld - Orlando, FL
Schedule
SeaWorld of Orlando is a fun place to visit at any time of year, but February offers certain advantages. The temperatures are on the cooler side, which makes this an excellent time for those who are not well-disposed to heat and humidity such as is common in the region during much of the rest of the year. Plus, it can make for an excellent destination for Valentine's Day. Whether heading to the theme park with the family or with the beloved, there is plenty to enjoy; enjoy a family-friendly meal in Dine with Orcas, watch playful dolphins at Dolphin Cove, get inspired by the Manatee Rehabilitation Area, get up close with the Stingray Lagoon, enjoy the thrills of the flying roller coaster Manta, delight in a leisurely ride on the Flamingo Paddle Boats, and much more. Plus, there are events offered during the month of February that visitors of various ages can enjoy.
Feb 2, 2021
to
Feb 28, 2021
Sleuths Mystery Dinner Theatre
Schedule
Booking your vacation to Orlando, Florida in February is the best time because it's the month of Valentine's. The Sleuths Mystery Dinner Theatre is an great event for you and your significant other can enjoy. This dinner will bring you a murder mystery that you will have to solve while enjoying your dinner and this will be a wonderful experience and you may picked from the audience to provide support to the characters. you will get to know each character and came to your own conclusion as to who did it. The appetizer will be cheese, crackers, dinner rolls, spread cheese, and then your dinner shortly after. The detective will move around the audience giving you a chance to give your input and provide clues to solving this mystery, then you can enjoy a delicious dessert. Then shortly after that, the character that committed the murder will be revealed and whoever had the right guess will get an award.
Feb 1, 2021
to
Feb 28, 2021
WonderWorks Orlando
Schedule
Have you been considering places to visit in Orlando in February but have been having a difficult time finding one? Well, you definitely have a decent option. That is WonderWorks, which is an entertainment center in Orlando, Florida mainly focused on science exhibits. WonderWorks has exhibits for all age groups. There are more than 100 hands - on exhibits and interactive displays. Some of the common ones include: The Wonder Zones:, which include a space discovery zone, and art gallery, and a light and sound zone. There is also a rope climbing zone which anyone can enjoy! There is also a magic show when it's dinner time. You and your loved ones or friends of all ages can sit back and watch some comedy while having a delicious dinner. This is one of Orlando's best kept secret dinner shows with a combination of comedy and magic! WonderWorks is definitely a great place to visit, especially in February. This is because the weather in Orlando is slightly warm but not too hot or too cold. The average lowest temperature is 54 degrees Fahrenheit and average highest temperature is 75 degrees Fahrenheit. There's very low chance of tropical rainstorms during February as well. So book your ticket now!
Feb 2, 2021
to
Feb 26, 2021
Gulf of Mexico Deep Sea Fishing
Schedule
Come enjoy four full hours of deep sea fishing this February. Hop on the Super Queen, a majestic catamaran that will take you to some of Floridas best fishing sites! The waters here are teeming with fish, and the expedition includes your equipment (rods, bait, tackle, and license) as well as hotel pick up and drop off. There are several varieties of fish just waiting in the calm blue waters for you including; gray snapper, sea bass, grouper, various species of shark, king mackerel, wahoo, vermillion snapper, triggerfish and Mahi-mahi. The boats crew members are knowledgable proffesionals who will help you determine if your catch is big enough to keep (per restrictions). You are welcome to bring food and drinks with you in a cooler. February is also a favorable time to visit Florida, as the temperatures in average in the low 70's! This deep sea fishing trip is sure to be a great time for the whole family, so come on down!
Feb 3, 2021
to
Feb 28, 2021
Titanic The Artifact Exhibition
Schedule
Orlando is a Central Florida destination that's known the world over for ample sun and warmth. That doesn't mean, however, that the metropolis feels ideal outside during the colder month of February. If you want to feel warm and cozy in Orlando in the middle of February, then Titanic the Artifact Exhibition may make a superb destination choice for you to consider. People typically hang out at this exhibition for roughly two fulfilling hours. If you want to picture what the Titanic ship was like long ago, then there aren't many options that can even hold a candle to this attraction. It's a museum that's interactive in nature. It's brimming with 17 intriguing galleries in total. It features a minimum of 400 unforgettable relics that came straight from the ship, too. Don't forget to take a look at the Promenade Deck. This deck enables people to stare at the most mesmerizing stars around. It enables people to relish being outdoors. The Grand Staircase is yet another must-see for all visitors.
View all events occurring during your stay