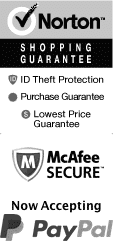 Things to Do in Orlando in January 2024
Ring in the New Year with an incredible adventure to Orlando, FL. There are so many things to see and do in the area, and a vacation to this Florida oasis is the perfect way to begin your 2024.
Top Things To Do In Orlando in January
Jan 2, 2024
to
Jan 31, 2024
Pirate's Dinner Adventure Orlando
Schedule
January is a perfect time to visit the Pirate's Dinner Adventure in Orlando. Escape the winter chill and immerse yourself in the warmth of fiery pyrotechnics and hot-blooded high-seas excitement. You'll feel part of the action with elaborate sets, precision stunts, and special effects. Plus, a hearty feast awaits to satisfy your landlubber cravings. January's mild Orlando weather, lower crowds, and post-holiday deals further tip the scales favoring the Pirate's Dinner Adventure. Sail into the New Year with unforgettable adventure!
Jan 1, 2024
to
Jan 31, 2024
SeaWorld
Schedule
Visiting SeaWorld in Orlando, Florida is an exceptional experience to undertake in January. The cooler weather makes walking around the park more comfortable, and since it's outside the major holiday periods, the crowds are significantly reduced. Imagine up-close encounters with captivating marine life, breath-taking shows, exhilarating water-themed coasters, without long lines, a true family-friendly adventure. Plus, SeaWorld's indoor aquariums offer a perfect respite if a Florida winter day does get a little chilly.
Jan 1, 2024
to
Jan 31, 2024
Fun Spot Family Action Park
Schedule
January is an excellent time to visit Fun Spot Family Action Park in Orlando, highlighted by shorter lines, cooler weather, and rejuvenating post-holiday ambiance. Thrill-seekers can enjoy a myriad of attractions, including roller coasters and go-kart tracks, with reduced crowd levels. Notably, Orlando's pleasant temperature in January makes outdoor activities more comfortable. Additionally, the afterglow of the festive season ensures the park maintains a captivating charm, perfect for family fun and lively memories.
Jan 1, 2024
to
Jan 31, 2024
Polynesian Luau & Fire Dinner Show at the Orlando Forum
Schedule
January presents an excellent opportunity for visitors to experience the Polynesian Luau Fire Dinner Show at the Orlando Forum. With lower tourist traffic, you'll appreciate intimate yet thrilling Fire knife performances and authentic Polynesian dances without the typical crowds. Enjoy a mouth-watering tropical buffet including Hawaiian Chicken, in a warm and festive atmosphere. The temperatures around the mid-60's (Fahrenheit) also make it an ideal time for a night out. Don't miss this vibrant taste of Polynesian culture!
Jan 1, 2024
to
Jan 31, 2024
Clear Canoeing at Silver Springs
Schedule
Visiting Silver Springs in January offers an unforgettable clear canoeing experience. The chilly month ensures fewer visitors, making the park less crowded and tranquility abundant. This serene environment compleoents the crystal clear waters, allowing you an unobstructed view of the vibrant ecosystem beneath. Witness manatees, turtles, and an array of fish in their natural habitat. Meanwhile, bare trees adorn the riverbanks, flaunting their striking beauty. The January sun paints an idyllic picture, leaving you with a wonderful winter canoeing experience.