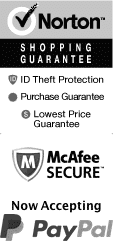 Things to Do in Orlando in December 2023
Get out and explore the incredible city of Orlando, FL this holiday season. The December schedule is brimming with attractions and shows. Plus, the various theme parks including Disney and Universal are aglow with the holiday spirit. Do not miss out on creating some amazing new traditions during this December!
Top Things To Do In Orlando in December
Dec 4, 2023
to
Dec 29, 2023
Polynesian Luau & Fire Dinner Show at the Orlando Forum
Schedule
Visiting the Polynesian Luau Fire Dinner Show in Orlando in December is a delightful way to escape from the chill of winter. The experience douses you in the island warmth, surrounded by tropical flora and the exhilarating beat of Polynesian music. While the glowing fire pit battles the December cold, feasting on a sumptuous tropical buffet and witnessing the thrilling fire knife performances truly transports you to a sunny and exotic island, creating an unforgettable holiday memory.
Dec 4, 2023
to
Dec 31, 2023
Orlando Indoor Skydiving for First-Time Flyers
Schedule
December is the perfect month to experience Orlando Indoor Skydiving. The weather won't affect your flight since it's indoors, making it a reliable entertainment option. Experience the thrill of flying without jumping out of a plane in a state-of-the-art wind tunnel. Trained instructors provide guidance ensuring an exhilarating, safe activity for all, irrespective of experience level. December being off-peak tourist season, also means less crowded and possibly discounted prices, making it an ideal time to visit.
Dec 5, 2023
to
Dec 31, 2023
Pirate's Dinner Adventure Orlando
Schedule
Visiting Pirates Dinner Adventure Orlando in December is a top-notch experience. This interactive dinner theater transforms into a holiday wonderland, with festive decorations and special Christmas-themed shows. Enjoy delectable multicourse meals while watching skilled performers enact a captivating pirate tale. The cool December weather complements the fiery stunts and engaging comedy, creating an unforgettable vacation element. You will feel Christmas spirit merging with high-seas adventure, offering a unique, family-oriented holiday escape.
Dec 4, 2023
to
Dec 31, 2023
SeaWorld
Schedule
December is an ideal time to visit SeaWorld in Orlando, Florida. The park is transformed into a stunning winter wonderland with over 3 million twinkling lights. Apart from vibrant shows and thrilling rides, you can experience the unique seasonal event "SeaWorld's Christmas Celebration". Enjoy meeting Rudolph the Red-Nosed Reindeer or dine with Santa. The sparkling sea of trees and the breathtaking ice-skating show make this a festive paradise for all age groups.
Dec 4, 2023
to
Dec 31, 2023
Fun Spot Family Action Park
Schedule
Visiting Fun Spot Family Action Park in December is a magical experience. The temperatures in Orlando are mild and comfortable, making it ideal for enjoying outdoor rides and attractions. The park is beautifully adorned with festive decorations, creating a fun and festive atmosphere. In addition, the lines are often shorter during this month, which means more time for action-packed fun. With rides, arcades, and go-kart tracks, it's a perfect December family getaway.
Dec 4, 2023
to
Dec 31, 2023
Clear Canoeing at Silver Springs
Schedule
December is an ideal month to partake in Clear Canoeing at Silver Springs in Orlando, Florida. The weather is perfect - cool and comfortable for outdoor activities. Stunningly clear waters under the transparent canoes provide a unique view of native fish and turtles. It's also an opportunity to witness Florida's lush winter vegetation, majestic birds, and the region's famous, manatees. It's a magical winter wonder-no-snow experience that uniquely combines tranquility, exercise, and nature's beauty all in one endeavor.