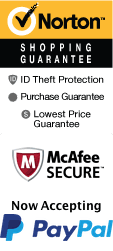 YOUR PEACE OF MIND IS OUR TOP PRIORITY
Should you need to cancel at any time, you have up to 48 hours from your vacation start date to do so for a 100% future travel credit.
Things To Do In Orlando, FL In December
Things To Do In Orlando, FL In December, including SeaWorld - Orlando, FL, Pirate's Dinner Adventure Orlando, Gatorland.

Top December Things To Do In Orlando
Dec 4, 2020
to
Dec 31, 2020
Pirate's Dinner Adventure Orlando
Schedule
Come have some pirate fun during December in Orlando. The night will be met with a swashbuckling good time. This is a show for the whole family to enjoy. The story will captivate and keep you on the edge of your seat, if you're not out of it. This is an action packed story of a captured Princess and the attempt to get her back. The stage is set for an evening of fun complete with a pirates feast fit for a Captain. The actual stage is a 300,000 gallon tank with a ship in the middle. The seating around the main stage will be your seating for the dinner and show. Each section's it's own ship which will challenge the evil Pirate Black to get the Princess back. This puts you right in the middle of the fun and fighting. Acrobats and cannon blasts are sure to get your heart beating. Guaranteed to be fun for the entire family, make sure you book this show while your in Orlando.
Dec 2, 2020
to
Dec 31, 2020
SeaWorld - Orlando, FL
Schedule
SeaWorld in Orlando offers a magical experience throughout the year, but December is one of the most magical times of year to visit; it offers the fun that can be found throughout the year combined with a bit of extra holiday joy. The theme and zoological marine park offers festive shopping, food, sea-themed arts and crafts, Christmas carols, lighted trees, and live shows to celebrate the Christmas season; the comfortable temperatures also help to make it a great choice to visit at this time of year. The park is conveniently located; lodging and other Orlando area attractions are nearby, which makes it easy to make the park part of any trip to the area. Whether visiting for one day or for several, guests of all ages are certain to find a December trip to SeaWorld in Orlando to be a magical and memorable part of the holiday season and of a visit to the region.
Dec 1, 2020
to
Dec 31, 2020
Outta Control Magic Comedy Dinner Show
Schedule
Be part of Outta of Control Comedy Dinner and Show in Orlando, Florida during the month of December. Outta of Control Comedy and Dinner Show is one of the best shows in Orlando where you can enjoy the best comedians and unlimited pizza at the same time. Some of the comedians that you are able to watch perform are Tony Brent, Scott Humston, TC Tahoe, Jommy Rook just to mention a few of them. Do not miss out this amazing show where you can be part of it, it is very interactive, there's no age restriction so everyone can attend this show. Buy your tickets now before they sold old. Outta of Control Magic Comedy and Dinner show is just what everyone is looking for meaning laughter, food and a little bit of magic. This show is very interactive and you may be the one to go up on stage so do not miss out during the month of December in Orlando, Florida.
Dec 4, 2020
to
Dec 25, 2020
Florida Manatee Snorkel & Swim Adventure Tour
Schedule
December is a time when families tend to come together, however, this December do something a little different and head out on an interactive adventure that includes snorkeling with manatees. This day-long adventure includes taking in a lot of the beauty that Florida has to offer. The day starts with a bus ride to Crystal, Florida and while relaxing on the air-conditioned bus breakfast will be served. After a pontoon boat ride around the Crystal River, it is time to get into the water and play with the manatees. During the winter months, there is a large number of manatees enjoying the warmer waters. Next, is an airboat ride on the Withlacoochee River. While on the boat, look for manatees, turtles, birds, fish, and more. Next, is lunch at the Homosassa Wildlife Park. Here you will enjoy a floating observatory and will have a chance to see more animals that include bears and a hippopotamus. At the end of the trip, you will be returned to the hotel.
Dec 1, 2020
to
Dec 31, 2020
Aquatica
Schedule
When winter break rolls around, it can be difficult to think of things to do with your children. Luckily, in Orlando, Florida there are plenty of enjoyable things that you can take part in. Aquatica is one of the most popular theme parks in this area. Many people in this area prefer to visit it in December because the crowds are not nearly as bad. The majority of guests can spend up to five hours at this park. There are plenty of rides and attractions that you can spend time on. Plus, there are a few activities that were created just for relaxation purposes. Some of the most popular rides would be Breakaway Falls, Cutback Cove & Big Surf Shores, Taumata Racer, Omaka Rocka, Dolphin Plunge, HooRoo Run, Tassie's Twisters, Whanau Way, and Walhalla Wave. If you are looking for something that is a bit more mellow, then you will enjoy the Sandy Beaches and Loggerhead Lane.
Dec 2, 2020
to
Dec 31, 2020
Titanic The Artifact Exhibition
Schedule
During the cold months of December, guests can explore the indoor Titanic Artifact Exhibition in Orlando to get warm and to learn about some of the things the passengers might have experienced while on the ship. The exhibit is designed to look like the Titanic with the passenger rooms, the dining area, and the boiler rooms. While exploring the exhibit, guests can look at how coal was used to power the ship and how passengers might have dressed when they ate meals. There are over a dozen different galleries to explore with guided tours available for those who want to see the highlights instead of walking through the entire exhibit. Guests can see hundreds of artifacts including clothing and items that were kept in staterooms. Actors walk around the exhibit dressed in costumes to look like passengers and workers on the Titanic so that guests can have a realistic experience.
View all events occurring during your stay