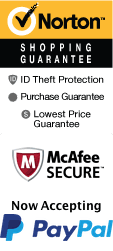 YOUR PEACE OF MIND IS OUR TOP PRIORITY
Should you need to cancel at any time, you have up to 48 hours from your vacation start date to do so for a 100% future travel credit.
Things To Do In Orlando, FL In April
Things To Do In Orlando, FL In April, including Pirate's Dinner Adventure Orlando, SeaWorld - Orlando, FL, Orlando Balloon Ride at Sunrise.

Top April Things To Do In Orlando
Apr 2, 2021
to
Apr 30, 2021
Pirate's Dinner Adventure Orlando
Schedule
If you and your family are looking for an entertaining activity to enjoy when you're in Orlando, you can check out the Pirate's Dinner Adventure. This dinner show lasts for about three hours, and you can take pictures as long as your device doesn't have a flash. The performance includes songs and scenes inspired by the style of Broadway shows. This event is fun for the entire family. You can enjoy a delicious meal and a tasty beverage while you enjoy the show's plot and characters. There's also an array of appetizers to enjoy before the main meal. The premise of the performance is that an evil pirate has taken the audience, along with the princess, captive. The princess tries to escape from the evil pirate and be rescued by one of the other pirates in the performance. Since the show is very interactive, this dinner adventure is one that your kids will likely enjoy.
Apr 1, 2021
to
Apr 30, 2021
SeaWorld - Orlando, FL
Schedule
April at SeaWorld in Orlando delivers a chance to enjoy the park; temperatures are mild with the heat of summer not yet having set in, and there is not the worry of hurricane season disrupting the visit. It offers the chance for a mid-springtime getaway that the whole family can enjoy. There are a host of things to see and do at SeaWorld in Orlando. Some of the things that visitors to the park can enjoy include dining with orcas, riding flying roller coaster Manta, enjoying a leisurely ride up to the top of Sky Tower, watching the Sesame Street Party parade, seeing five varieties of penguins at Antarctica: Empire of the Penguin, engaging in some underwater viewing of whales, touching a stingray in an encounter experience, strolling through an underwater tunnel surrounded by sharks, and much more. The park offers enough variety to keep visitors entertained for a day's visit or more while in the Orlando area.
Apr 2, 2021
to
Apr 30, 2021
Dolphin Encounter Tour
Schedule
Enjoy this opportunity to view dolphins on the coast of Florida.
Dolphin Encounter Tour includes an 11.5 hour excursion that allows you to explore Clearwater Bay and Clearwater Pass in search of these majestic water animals. The day long excursion is appropriate for all ages. Enjoy a bus pick up and return to your Orlando hotel. An air conditioned motor coach will take you from Orlando to Clearwater where you will board the boat. On the boat, while you search for dolphins, you will be treated to information and education by your captain about the Gulf Coast and area wild life. Be sure to bring a camera or video recorder to capture the memories of your adventure. Once back on shore you can enjoy beach time, restaurants and shopping before the motor coach brings you back to Orlando. Your captain can provide recommendations for you while on shore. The spring air in April is a wonderful time to get out on the water and explore the Gulf Coast area.
Apr 1, 2021
to
Apr 30, 2021
Gatorland
Schedule
Apr 1, 2021
to
Apr 30, 2021
Orlando Balloon Ride at Sunrise
Schedule
Experiencing a sunrise in Florida is amazing. Experiencing it from a hot air balloon that is 2,500 feet in the air, makes it unforgettable. If you are in Orlando, Florida this April, you should check out the Orlando Balloon Ride. The entire experience lasts about three and a half hours but the ride only lasts about an hour. You will meet an hour before the sunrise and go over the flight information. Then, you will ride to the launch site, watch the balloon inflate, and go over any other safety information you need to know. After that, you will get to experience this amazing activity. You will see swamps, theme parks, and so much more, that your pilot will make sure to point out. Once you have landed, if you are over 21 years of age, you will be able to share in a champagne toast. The rides will not happen if there is any inclement weather, so make sure to plan ahead.
Apr 1, 2021
to
Apr 30, 2021
Orlando Airboat Eco Tours
Schedule
View all events occurring during your stay