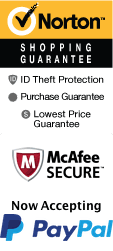 YOUR PEACE OF MIND IS OUR TOP PRIORITY
Should you need to cancel at any time, you have up to 48 hours from your vacation start date to do so for a 100% future travel credit.
Things To Do In Orlando, FL In April
Things To Do In Orlando, FL In April, including Kennedy Space Center Tours, St. Augustine Day Trip, Miami Sightseeing Tours From Orlando.

Top April Things To Do In Orlando
Apr 1, 2021
to
Apr 30, 2021
Kennedy Space Center Tours
Schedule
For historians, space explorers and curious minds alike, the Kennedy Space Center tour offers an opportunity to experience space and mankind's input so far on an exhilaratingly close level. Depending on the day the trip is taken, you might be welcomed by an actual astronaut. The ten-hour trip in April will be a fun history lesson on the Space Program that will feature live simulations of astronauts launching into space and IMAX movies that will enable you to see a moonwalk. You also have the rare chance to explore the Space Shuttle Atlantis, to experience what it means to become an astronaut for a while, to experience a sonic boom, enjoy an X-ray view of the shuttle's interior and so much more. Another perk you get enjoy is touching an actual moon rock, experiencing the Rocket Garden and walking under the marvelous Saturn V. When visiting, you are allowed to carry lunch provided it comes covered and in a cooler. If not, there are many places in the center to dine or snack.
Apr 4, 2021
to
Apr 28, 2021
Orlando City Tour
Schedule
Facts About the April Orlando City Tour Are you looking to have a secretive tour of the Orlando city? Consider making your reservations for the April Orlando city tour. The month of April is ideal for visiting Orlando city because the place is sunny during this time of the year. Approaching mid of April is the best time to make your bookings since the traffic is manageable. You will enjoy the best transportation services in your Orlando city tour package from an air-conditioned coach. While in Orlando city, you will enjoy visiting the famous lake in Orlando aboard the air-conditioned motorbus. You can also have the experience of being in the floating tubes boat and cruise along the water as your view the downtown side of the Orlando city. If you have been looking to tour Disney World, this is the time. The Orlando city tour in April is never complete without visiting the Disney springs. Enjoy the best form of entertainment and have a taste of the best southern meals and adventurous moments in April by booking for the April Orlando city tour bundle.
Apr 2, 2021
to
Apr 30, 2021
Gulf of Mexico Deep Sea Fishing
Schedule
Going to the Gulf of Mexico A trip to Florida wouldn't be complete without going on an excursion to the Gulf of Mexico. Orlando contains a lot of beautiful and historical landmarks that you can enjoy. You will be able to visit places like Disney World and Universal Studios. However, these places are filled with people, and you might want to go somewhere else. For example, you could go on an excursion to the Gulf of Mexico where you would learn how to deep-sea fish. Enjoying Deep Sea Fishing Deep-sea fishing is one of the best attractions in the Gulf of Mexico area. It contains a lot of beautiful and delicious fish that you will love catching and eating. These fish also pose a challenge to the best wranglers. That means it is the place for you to go for a challenging fishing experience also makes it easier for you to spend time with your family. This excursion also features expert instruction, so you will never have to go alone when fishing.
Apr 1, 2021
to
Apr 30, 2021
WonderWorks Orlando
Schedule
Apr 2, 2021
to
Apr 30, 2021
Dolphin Encounter Tour
Schedule
Enjoy this opportunity to view dolphins on the coast of Florida.
Dolphin Encounter Tour includes an 11.5 hour excursion that allows you to explore Clearwater Bay and Clearwater Pass in search of these majestic water animals. The day long excursion is appropriate for all ages. Enjoy a bus pick up and return to your Orlando hotel. An air conditioned motor coach will take you from Orlando to Clearwater where you will board the boat. On the boat, while you search for dolphins, you will be treated to information and education by your captain about the Gulf Coast and area wild life. Be sure to bring a camera or video recorder to capture the memories of your adventure. Once back on shore you can enjoy beach time, restaurants and shopping before the motor coach brings you back to Orlando. Your captain can provide recommendations for you while on shore. The spring air in April is a wonderful time to get out on the water and explore the Gulf Coast area.
Apr 1, 2021
to
Apr 29, 2021
Miami Sightseeing Tours From Orlando
Schedule
Miami Sightseeing Tours from Orlando in April In April everyone is on their way to the beach for spring break. Everyone goes to the beach and out to eat, but a lot of people do not know about the awesome sightseeing tours. In April you can relax and enjoy some beautiful views by taking a sightseeing tour from Orlando to Miami. Sit back and feel the breeze on your skin while looking over palm trees and the ocean. Going on a sightseeing tour in April is the best way to really see south-east Florida. The weather during this time of the year is perfect for family and friends to be outside and soak up some rays. Sightseeing tours let you enjoy the view while someone else drives, so that you all you have to worry about it having a good time. If you have not already checked out the sightseeing tours from Orlando to Miami you should.
View all events occurring during your stay