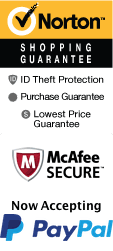 YOUR PEACE OF MIND IS OUR TOP PRIORITY
Should you need to cancel at any time, you have up to 48 hours from your vacation start date to do so for a 100% future travel credit.
Things To Do In Orlando, FL In May
Things To Do In Orlando, FL In May, including Pirate's Dinner Adventure Orlando, SeaWorld - Orlando, FL, Gatorland.

Top May Things To Do In Orlando
May 1, 2021
to
May 30, 2021
Pirate's Dinner Adventure Orlando
Schedule
The Pirate's Dinner Adventure Orlando is a perfect opportunity to enjoy a delicious meal and family-friendly entertainment appropriate for all ages. With riveting stories of pirates and adventures, each show is action-packed with hair raising stunts, singing, dancing, and pyrotechnics to light up the evening. Bring the whole family for a fun-filled night with dinner, a show, as well as amazing photo opportunities. You will board the 18-foot galleon for dinner anchored in an indoor lagoon and while onboard the show begins around your seats! Those in the audience brave enough can volunteer to be part of the action and some have the opportunity to join the pirate crew by swearing an oath to be a pirate. Pirates Dinner Adventure Orlando is a perfect way to start summer off with showtimes in May to begin the break with the spirit of adventure. Be sure to arrive early for preshow excitement and wonderful appetizers.
May 1, 2021
to
May 31, 2021
SeaWorld - Orlando, FL
Schedule
Before the heat and longer lines of summer hit, May is a great time for a visit to SeaWorld in Orlando, Florida. Temperatures tend to be comfortable during the month, and the weather is generally mild; hurricane season has not yet started by that point, so major disruptions to one's theme park fun plans are not a concern. SeaWorld of Orlando boasts a wide variety of things for visitors to enjoy, which range from the kid-oriented to options that offer extreme thrills. Things that are particularly kid-friendly include Sesame Street Land, Antarctica: Empire of the Penguin ride, the marine-themed Sea Carousel, and the 400-foot Sky Tower; at the other end are extreme thrills offered by rides such as the flying roller coaster Manta, monster coaster Kraken, and hyper coaster Mako. These and other fun options await visitors to SeaWorld Orlando; this excursion is guaranteed to appeal to anyone who loves rides, animals, live shows, and just having fun.
May 1, 2021
to
May 31, 2021
Outta Control Magic Comedy Dinner Show
Schedule
Enjoy a amazing magic show, comedy, and entertainment with a delicious meal at the Outta Control Magic Comedy Dinner Hour in Orlando Florida. During the evening, you will see comedy skits, magic tricks, and musical entertainment. Tony Brent will perform magic, impressions, comedy, and read minds. This show is suitable for all ages. It an award winning fast paced interactive dinner show where children and adults can participate. Shows are held at 6 p.m and 8 p.m. Reservations suggested to reserve seats otherwise on first come serve basis. It is recommended for adults and children. The Wonderworks is an amusement park with over 100 interactive exhibits. During the show the dinner will have salad, homemade pizza, popcorn, soda, wine, beer, and dessert for the whole family. The price includes the show and dinner. The show runs about 1.5 hours at Wonderworks Theater. Parking is available at a nearby parking garage.
May 1, 2021
to
May 31, 2021
Aquatica
Schedule
The SeaWorld's Aquatica Water Park offers an array of activities and attractions that will keep all ages entertained. From day spas, pools, to beach games, kids can enjoy all of the fun at the Aquatica Water Park. Several attractions are geared toward younger children. You will find many slides and underwater games and all of the fun kids' activities such as Star Rush, underwater music, and musical entertainment. For a more exciting experience, kids can take a ride on the Gravity Swing and see a stingray on its fins. This is a great way for parents to spend time with their kids while also providing them with some much-needed water to cool off in. You will find several different activities that you can do with your kids that will keep them busy. You will find all kinds of activity toys, pools, ladders, water wings, inflatables, trampolines, and colorful playmates that are fun for the whole family. Have an exciting time chasing your mates or family members down the slides and holding on the tubing while you race down a refreshing water ride. Some rides and attractions include Breakaway Falls, Tassie's Twisters, Walhalla Wave, and more. Book your next fun and exciting Spring family vacation in Orlando for lots of family fun.
May 1, 2021
to
May 30, 2021
Titanic The Artifact Exhibition
Schedule
Ever wondered what it would be like to explore the largest man-made ship ever constructed? Well now you can. The Titanic Interactive Attraction in Orlando, Florida is a 20,000 square foot museum filled with over 400 artifacts from the original Titanic! There are 17 different galleries and all kinds of interactive exhibits to explore. You will be amazed at the size and beauty of areas like the Grand Staircase and a first-class parlor suite! One of the rooms includes the Promenade Deck, where you can feel the cool ocean breeze and gaze at the starry night sky. As part of your journey, you will interact with actors in period costumes that will tell you all about their personal accounts on the famous boat. You are your family will enjoy the Underwater Room which has an 8 foot recreation of the ship made to look as it does now, sitting at the bottom of the Atlantic. Not far from Walt Disney World and Universal Studios, visiting the Titanic Interactive museum in Orlando is sure to be one of the most fascinating highlights of your trip!
May 1, 2021
to
May 31, 2021
Boggy Creek Daytime Airboat Ride
Schedule
Orlando, Florida is known for having plenty of outdoor activities to enjoy. If you are looking for a way to experience the beautiful climate and unique landscape this May, you should look into the Boggy Creek Daytime Airboat Ride. These tours are one of the best ways to see the unique, natural beauty that the Florida Everglades offer. You will get to glide through the marshes on an airboat, which is a part airplane and part boat. They are very safe and U.S. Coast Guard inspected. You will get to choose between an hour-long tour or a thirty-minute tour. Both tours will cruise at 45 miles per hour and get to see a variety of different wildlife like, blue herons, deer, aquatic birds and maybe even an American Bald Eagle. If you are wanting to see Florida alligators during May and other hot months, then you should get there early in the day, before 10 A.M.
View all events occurring during your stay