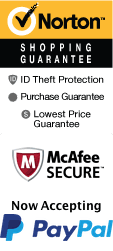 YOUR PEACE OF MIND IS OUR TOP PRIORITY
Should you need to cancel at any time, you have up to 48 hours from your vacation start date to do so for a 100% future travel credit.
Things To Do In Orlando, FL In May
Things To Do In Orlando, FL In May, including Kennedy Space Center Tours, St. Augustine Day Trip, Miami Sightseeing Tours From Orlando.

Top May Things To Do In Orlando
May 1, 2021
to
May 31, 2021
Kennedy Space Center Tours
Schedule
Have a future astronaut in the family or someone interested in space exploration in general? This May enjoy a day partaking in one of the Kennedy Space Center Tours. There are four tours to choose from. All tours include transportation to and from the Kennedy Space Center. The basic Kennedy Space Center tour is perfect for families with younger children. Not only will there be a tour of the Kennedy Space Center and an Imax movie, but there will also be a chance to indulge in space ice cream. Another tour option includes an airboat tour of the swamps where alligators, native plants, and other wildlife can be seen. For those who are real space fans, there is the Dine with an Astronaut Tour. Spend personal time with a real astronaut while enjoying a tour of the Kennedy Space Center. The Ulitmate Experience includes an up close look at the launch pad, time in the G-force simulator, and lunch with an astronaut.
May 2, 2021
to
May 30, 2021
Orlando City Tour
Schedule
Because of its well-planned and curated features for the all tourists inclusive of parking and transportation services, the Orlando City tour is a must expedition for me this May to fully exploit my long vacation. The two available packages of making the tour; Orlando City Tour or Orlando City Tour with the Gospel Brunch, avails exciting and interesting options. The tour day starts with a pick-up in a comfortable and air-conditioned shuttle, I will then have a motor- coach tour around Lake Eola. A boat cruise along the waters of The Winter Park precedes an opportunity for me to have the scenic view of the downtown, beautiful homes and the college. The cruising culminates at the Park Avenue for the spectacular and exciting shopping and dining experiences, you will later have a stint at the newly renovated, Disney Springs. Savoring a delicious southern style meal alongside a last stop at the ICON Park for all its attractions crowns it all, exciting me more.
May 4, 2021
to
May 28, 2021
Gulf of Mexico Deep Sea Fishing
Schedule
If you visit Orlando in May and are looking for an excursion that is fun for the whole family, consider going deep-sea fishing in the Gulf of Mexico. During this four hour excursion, you will be transported from your hotel and taken to Clearwater beach, where you will fish on the largest fishing catamaran on the west coast, the Majestic Super Queen. The catamaran takes you ten miles offshore to fish natural reefs for an hour and a half of fishing time. After fishing, the catamaran will return, and the staff will transport you back to your hotel. The excursion provides bait, tackle, fishing rods, and a fishing license, but food and drink are not included, so you are welcome to bring a cooler. The month of May is an excellent time to fish in the Gulf of Mexico as the weather is warm, the water is clear, and the fishing is just beginning to pick up as Wahoo, Mahi Mahi, and King Mackerel can be found on the reefs.
May 1, 2021
to
May 31, 2021
WonderWorks Orlando
Schedule
Are you looking for the bizarre,eccentric,strange all around weird? Schools out take a much-needed break go explore;having a child with special needs can be tough trying to accommodate those activities, this is what's special about Wonder Works Orlando they have you covered. Have a future astronaut in the family visit the Space Discovery zone; Believe it or not you can design your own roller coaster then ride it at Wonder Coaster. Wonder Works Orlando has it all, When planning your vacation getaway, make a list of all the exciting places you would love to see(i.e.) Wonder Art Gallery, Imagination Lab or perhaps the Physical Challenge Zone;where you'll be dared to lay on a bed of nails exciting right? May is an awesome time the weather is perfect to take a road trip or just get out the house to attend a magic show and who doesn't love pizza; not a bad vibe with the kids. Birthday parties don't hesitate to consider this indoor amusement Park for all your Children's needs.
May 4, 2021
to
May 28, 2021
Dolphin Encounter Tour
Schedule
Dolphin Encounter Tour is an 11.5-hour dolphin tour in Clearwater Beach, Florida and is an excellent experience for the entire family. The tour includes round trip transport from Orlando hotels, a two-hour boat ride from Clearwater Beach Marina perfect for dolphin sightings, and four hours to explore the beach. During the boat ride, guests will learn about the area and have the opportunity to see bottlenose dolphins. Afterward, guests will be able to enjoy shopping, dining, and explore the beauty of the white sand beaches while exploring Clearwater Beach. May is the perfect time to plan a trip as Orlando temperatures are in the 80's. The moderate temperatures in May lend themselves well to activities that are primarily outdoors, especially the Dolphin Encounter Tour. Lodging rates are generally lower and hotel availability is higher than the peak summer months. Due to the lighter crowds, guests will have more opportunities to experience all that Clearwater Beach has to offer.
May 2, 2021
to
May 30, 2021
Miami Sightseeing Tours From Orlando
Schedule
Looking to do something a little different during your stay in Orlando this May? Board a climate-controlled motorcoach, and set off on a sightseeing tour of Miami. During the trip, enjoy a complimentary breakfast, and enjoy talking to the guide about the day's plans. There are a couple of tours to choose from. One tour includes a stop at the Everglades, where a 30-minute airboat ride in on the agenda. Be on the lookout for alligators and other wildlife. After the boat ride, it is time for shopping at the Bayside Marketplace Mall. Next is a trip to South Beach for free time to enjoy dining, shopping, and walking along the beach. If the airboat ride is not of interest, choose the Miami Sight Seeing tour. Arrive at the Bayside Marketplace Mall, and spend time shopping, enjoying the views of the water, looking at boats, and visiting attractions. Next is a stop at South Beach. Check out the white beaches, do some shopping, and partake in dinner before heading back.
View all events occurring during your stay