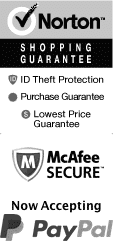 Things to Do in May in Orlando 2024
Head out on an incredible May adventure to Orlando. This city is filled with amazing theme parks, attractions, and plenty of fun. It makes it the perfect destination for a May getaway, so do not miss out!
Top Things To Do In Orlando in May
May 1, 2024
to
May 31, 2024
Pirate's Dinner Adventure Orlando
Schedule
Visiting Pirate's Dinner Adventure in Orlando in May is perfect because of the milder weather. It is outside peak tourist season, guaranteeing lesser wait times and more comfortable exploring. Witness the stupendous theater sets, swashbuckling stunts, lovely sea shanties, and skilled performers. Afterwards, indulge in the mouth-watering dinner feast perfect for every palate. The reduced humidity and cooler evenings make dining an even more enjoyable experience. Plus, you'll beat the summer rush!
May 1, 2024
to
May 31, 2024
SeaWorld
Schedule
May is a wonderful time to visit SeaWorld in Orlando, Florida, ensuring comfortable weather and smaller crowds before the hectic summer season hits. Witness aquatic performances, ride exhilarating coasters, and engage in close encounters with marine creatures. With reduced heat, outdoor attractions become more enjoyable. Flowers and trees in full bloom across the park add beauty to the visit. Many migratorybirds make their appearance in the aviary, adding color and vibrancy to the overall experience.
May 1, 2024
to
May 31, 2024
Fun Spot Family Action Park
Schedule
Visiting Fun Spot Family Action Park in May is an excellent choice. With summer heat not fully fledged, the weather remains comfortable for outdoor rides. This month marks the onset of extended park hours, providing plenty of time to experience everything the park offers - exciting go-kart tracks, thrill rides, a Ferris wheel with awesome views, and a children's play area. Fewer crowds in May also means shorter queues, making your visit to this action-packed park even more enjoyable.
May 1, 2024
to
May 31, 2024
Polynesian Luau & Fire Dinner Show at the Orlando Forum
Schedule
May is a perfect month to enjoy the Polynesian Luau Fire Dinner Show in Orlando. The comfortable spring weather allows you to fully savor the outdoor festivities. The grandiose performance of Polynesian dance, music, and dazzling fire knife performances, combined with mouth-watering tropical cuisine provide a truly immersive experience. In addition, May offers smaller crowds, making your visit more intimate and relaxed. Ready yourself for an unforgettable cultural journey to the Pacific islands!
May 1, 2024
to
May 31, 2024
Clear Canoeing at Silver Springs
Schedule
Visiting Silver Springs for Clear Canoeing in May is ideal. This month provides perfect weather conditions with warm, pleasant temperatures, making your canoeing experience comfortable. As you glide through crystal-clear waters, witness the enchanting marine life beneath you, thanks to the transparent canoe. Furthermore, the lush spring bloom beautifully accents the waterscape, making May's vibrant natural spectacle a treat to the senses. Enjoy the serenity with fewer crowds before the peak summer season sets in.