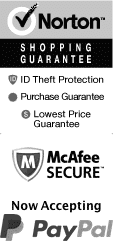 Things to Do in Orlando, FL in November 2023
With the holiday season right around the corner, November is an exciting time to visit Orlando, FL. Experience all of the great theme parks, shows, and more while exploring Orlando. You will find an incredible array of adventures to embark upon. Browse the November calendar and plan an unforgettable getaway!
Top Things To Do In Orlando in November
Nov 1, 2023
to
Nov 30, 2023
SeaWorld
Schedule
November is the perfect month for a visit to SeaWorld Orlando. The crowds have thinned out from the summer rush, which means shorter lines and a more relaxed vibe throughout the park. Plus, the weather is ideal for outdoor activities, with lower temperatures and milder humidity. Be sure to check out the Sea Lion High show, the new Infinity Falls ride, and the special holiday events, like the Christmas Celebration starting in late November. And don't forget to visit the park's rescued animals and learn about conservation efforts.
Nov 4, 2023
to
Nov 26, 2023
Clear Canoeing at Silver Springs
Schedule
November is the ideal month to undertake the Clear Canoeing activity at Silver Springs, Orlando. The cooler weather gives you a crystal-clear view of the underwater world through your transparent canoe. The fall colors brilliantly reflect off the spring waters while flora and fauna bring life to your trail. Enjoy the serenity of paddling over the glass-like water, observing turtles, fish, and maybe an alligator, all under the peaceful, November sky. Embrace the unmatched tranquility this activity offers.
Nov 1, 2023
to
Nov 30, 2023
Wonder Works Orlando
Schedule
November offers a splendid time to visit WonderWorks Orlando with moderate crowds and pleasant weather, ideal for exploring the 100+ hands-on science exhibits. Marvel at upside-down architecture, experience hurricane/earthquake simulations, and enjoy laser-tag and a magic comedy dinner show. A visit this month ensures you beat the rush of the holiday season, allowing for more personalized interactions with the exhibits in this truly unique amusement park for the mind.
Nov 1, 2023
to
Nov 30, 2023
Andretti Indoor Karting & Games - Orlando
Schedule
November provides an optimal experience at Andretti Indoor Karting & Games in Orlando. The thrilling high-speed electric superkarts, arcade games, bowling, and the 7D shooting experience become even more enjoyable due to lesser crowd. Additionally, the mild Florida weather provides the perfect respite from cold, making the connected outdoor terrace bar an inviting place to hang out after intense karting sessions. A November trip ensures a stimulating yet relaxed vacation for the family.