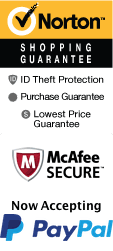 YOUR PEACE OF MIND IS OUR TOP PRIORITY
Should you need to cancel at any time, you have up to 48 hours from your vacation start date to do so for a 100% future travel credit.
Things To Do In Orlando, FL In November
Things To Do In Orlando, FL In November, including Pirate's Dinner Adventure Orlando, SeaWorld - Orlando, FL, Sleuths Mystery Dinner Theatre.

Top November Things To Do In Orlando
Nov 1, 2020
to
Nov 30, 2020
Pirate's Dinner Adventure Orlando
Schedule
There is never a bad time to be a pirate, but November is a great time to gather the family and enjoy an evening out. You will be seated in a pirate ship for the show and dinner, but before the show begins appetizers will be served and there will be plenty of entertainment. Once the show begins, make sure to cheer on the pirate that is wearing the color that matches your ship. The pirates will all attempt to rescue the princess from the Sea Dragon. During the show, you will watch dancers, stunt performers, singers, and actors put on a show filled with action. Dinner will be served throughout the show and will include some favorite options for both children and adults. You will be on the edge of your seat until one of the brave pirates manages to rescue the princess. Children are selected on a random basis to participate in the show.
Nov 1, 2020
to
Nov 30, 2020
SeaWorld - Orlando, FL
Schedule
SeaWorld in Orlando, Florida offers family-friendly fun year-round; however, November is a particularly good time to visit this theme park and marine zoological park. It offers cooler temperatures and shorter lines than the summertime, and another bonus is that holiday-themed events start getting underway toward the end of the month. The park offers rides and shows that are certain to delight and entertain visitors of all ages. It is also conveniently located near lodging and other area attractions; for instance, Discovery Cove and Aquatica are located right next door to SeaWorld, which makes it easy to include them on the itinerary as well. A visit to SeaWorld can easily be the focal point of a trip to the Orlando area since it is possible to spend several days enjoying the park, or it can be fit in among a variety of other fun things; either way, it is something that will make a trip to Orlando memorable.
Nov 1, 2020
to
Nov 30, 2020
Sleuths Mystery Dinner Theatre
Schedule
Guests who enjoy solving puzzles and mysteries can enjoy an evening at the Sleuths Mystery Dinner Theatre. As guests sit at their tables and order dinner, they are greeted by some of the actors who mingle and talk about some of the details that could be seen on the stage. The actors offer clues as to how to solve the mystery. When the show begins, guests will enjoy a light dinner while viewing one of the many settings that are played out, such as a wedding or a vacation. At some point, there is a crime committed, and guests are tasked with trying to help find out who did it and what really happened. Actors are dressed in attire to match the setting and often sit with the audience throughout the entire performance. Sometimes, audience members are asked to go on the stage to help solve the crime and to offer their solutions.
Nov 1, 2020
to
Nov 30, 2020
Outta Control Magic Comedy Dinner Show
Schedule
Orlando, Florida is a magical place all year round but if you are looking for even more magic, you should check out the Outta Control Magic Comedy Show. It is one of the best selling shows in Orlando and for a good reason. This show last about an hour a half and includes a tasty dinner. Tony Brent, is the star of the show and can do acts that would require multiple people in another situation. It is affordable which makes it a great activity to enjoy in November so you won't be breaking your budget before the holidays. There are only 125 seats available that allows for a personal and interactive experience. Whether you are looking for a fun date night, a night out with friends, or a special treat for the kids this would be a great activity. You will definitely leave in awe and will be excited to share your experience.
Nov 3, 2020
to
Nov 27, 2020
Florida Manatee Snorkel & Swim Adventure Tour
Schedule
Ever want to swim with manatees and be up close with the natural surroundings? The Florida Swim with Manatees exploration adventure allows your family to have memories for a lifetime! The Florida Swim with Manatees exploration adventure is a 12-hour experience at the Homosassa State Wildlife Park. Know for its enormous population of West Indian manatees swimming in the Crystal River. You'll be able to see with bears, panthers, and alligators in the park. Your exploration adventure begins with transportation from Orlando to the Ellie Schiller Homosassa State Wildlife Park in Homosassa, Florida. They will transport you and your family round trip in air-conditioned comfort with breakfast and lunch served.  Not only will you swim with manatees, but the family can also paddleboard, snorkel, kayak, take an airboat ride. Contact Florida Swim with Manatees Adventures Tours to book the family vacation that you, your wife, and kids will talk about for years! 
Nov 1, 2020
to
Nov 29, 2020
Aquatica
Schedule
Take a break from the cold north November weather to visit Aquatica in Orlando, Florida. The park is open daily offering multiple vacation package options. Aquatica is a water theme park from SeaWorld. Race your friends and family in the park's many slide side-by-side slide options. The thrilling water park offers guests wave pools, side-by-side and 2-person tube slides, free fall water drop slides, water funnels, a whitewater rapid river blast, water blast rides, and more. Little kids can spend time in designated park kid areas offering age appropriate attractions. The kids zone features water sprinklers, waterfalls, splash and shallow pools, character visits, and much more. If you want to relax between rides enjoy the park's lazy river. Guests can also take a break and spend time lounging at their beach. Aquatica offers guests three restaurants: Banana Beach Cookout, Mango Market, and Waterstone Grill. Restaurants offer great menu selections including BBQ chicken, chicken sandwiches, burgers, wraps, hot dogs, salads, fries, ribs, wraps, pulled pork, salads, beer, cake, and more.
View all events occurring during your stay