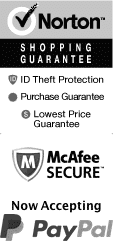 Things to Do in October in Orlando, FL
Head to the incredible city of Orlando, FL and discover an amazing array of theme parks, shows, attractions, and more. Orlando is fun anytime of the year, but it especially great during October. You'll be able to participate in fun seasonal adventures and discover the magic that makes Orlando so special!
Top Things To Do In Orlando in October
Oct 1, 2023
to
Oct 31, 2023
SeaWorld
Schedule
October is a great month to visit SeaWorld. The weather is cooler, the crowds are thinner, and the park is decorated for Halloween with spooky delights. Don't miss the special events like "SeaWorld's Halloween Spooktacular" and "SeaWorld's Craft Beer Festival," where you can try local brews and indulge in delicious food. Plus, this is the perfect time to see the park's aquatic animals in action. Enjoy the world-class attractions, shows, and interactive experiences at SeaWorld in Orlando, Florida.
Oct 1, 2023
to
Oct 31, 2023
Clear Canoeing at Silver Springs
Schedule
October provides an optimal experience for clear canoeing at Silver Springs in Orlando, Florida. The heat of summer subsides, replaced by comfortable temperatures and less crowded waterways promises a delightful adventure. Witness the sparkling clear waters reveal an array of marine life and the vibrant autumn colors illuminating the banks, underscoring nature's spectacle. October also sees the start of the Manatee migratory season, offering glimpses of these magnificent creatures. This tranquil journey tempts both nature lovers and adventure seekers alike.
Oct 1, 2023
to
Oct 31, 2023
Wonder Works Orlando
Schedule
October makes for a splendid time to visit WonderWorks Orlando. With the heat of Florida summer mellowing down, you'll experience pleasant temperatures, making your explorations comfortable. This month also sees fewer tourists, meaning less crowded exhibits, shorter wait times, and a more personal interactive experience. Halloween-themed events further amp up the fun quotient. Whether it's indoor ropes, laser tag, 4D simulator rides, or magic comedy dinner shows—October paints quite a gratifying WonderWorks adventure.
Oct 1, 2023
to
Oct 31, 2023
Andretti Indoor Karting & Games - Orlando
Schedule
October is the perfect month to visit Andretti Indoor Karting & Games in Orlando. As Florida's scorching summer heat subsides, October welcomes cooler weather, perfect for exhilarating indoor karting on heart-pounding tracks. Experience the rush of high-speed electric superkarts without battling the summer crowds, ensuring shorter wait times for your adventure. Post-race, explore the arcade, ropes course, and VR games, creating unforgettable memories at this family-friendly venue. October also offers an enchanting fall ambiance for extra magic!
Oct 1, 2023
to
Oct 31, 2023
Admission Ticket to Museum of Illusions Orlando
Schedule
October is an excellent time to visit the Museum of Illusions in Orlando. The month offers comfortable weather and less crowd, enhancing your experience at this marvelous attraction. During October, the visual and intellectual stimulation provided by the interactive, photogenic exhibits is imaginable. Attractions like the mind-bending "Infinity Room" or the dizzying "Vortex Tunnel" provide visitors of all ages a healthy dose of the uncanny, making it an unforgettable October adventure.
Oct 2, 2023
to
Oct 31, 2023
The Escape Game Orlando: Epic 60-Minute Adventures
Schedule
October is a fantastic time to visit The Escape Game Orlando. The Florida heat subsides, providing perfect weather to enjoy the thrill of these interactive escape rooms. Furthermore, Halloween adds a spooky, fun twist to the games. You'll love the intense, epic 60-minute adventures, solving puzzles to escape your themed room. The suspense, great laughs, and team-building experience make it the perfect attraction for families, friends, or co-workers. Don't miss this experience this October!