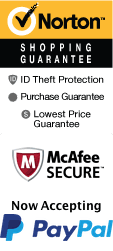 YOUR PEACE OF MIND IS OUR TOP PRIORITY
Should you need to cancel at any time, you have up to 48 hours from your vacation start date to do so for a 100% future travel credit.
Things To Do In Orlando, FL In October
Things To Do In Orlando, FL In October, including Pirate's Dinner Adventure Orlando, SeaWorld - Orlando, FL, Titanic The Artifact Exhibition.

Top October Things To Do In Orlando
Oct 1, 2020
to
Oct 31, 2020
Pirate's Dinner Adventure Orlando
Schedule
Headed to Orlando this October? The Pirate's Dinner Adventure Orlando is the perfect indoor activity for the whole family especially if you should encounter any October rain while visiting. This adventure consists of not only a lively and entertaining show, but also delicious dining to add to the fun! The interactive Broadway style musical will leave you feeling as though you yourself just embarked on a riveting pirate adventure. During the show, you will be dazzled by singing, dancing, aerial acts, advanced special effects, a truly amazing set complete with an authentic replica of an 18th-century Spanish galleon and of course delicious food and drinks. You can also arrive to the show early and enjoy pre-show appetizers while meeting some of the cast and exploring the set and impressive gift shops. You definitely don't want to miss out on this one of a kind opportunity to experience Orlando and have an authentic pirate experience!
Oct 2, 2020
to
Oct 31, 2020
SeaWorld - Orlando, FL
Schedule
SeaWorld in Orlando, Florida offers family-friendly fun year-round; however, October holds some extra appeal over other times of the year, because the theme and marine zoological park serves up Halloween fun throughout the month. To celebrate the holiday, it holds an annual Halloween Spooktacular that provides daytime trick-or-treating and kid-friendly spooky fun. In addition to the holiday-specific fun offered up throughout the month of October, there is also the usual options that are offered year-round. A pelican preserve, a manatee rehabilitation area, the Dolphin Nursery, Dine with Orcas, Sesame Street Land at SeaWorld, the marine-themed Sea Carousel, Flamingo Paddle Boats, water ride Journey to Atlantis, and much more await visitors. There are also two additional parks nearby for visitors to enjoy; Discovery Cove and Aquatica Orlando offer even more fun activities including snorkeling and swimming with dolphins at the former and water slides, beaches, and wave pools at the latter.
Oct 1, 2020
to
Oct 31, 2020
Outta Control Magic Comedy Dinner Show
Schedule
The Outta Control Magic Comedy Dinner Show is an attraction that features a variety of performances that can leave guests questioning what they saw. October is a good time to attend the show as there are often a few spooky surprises that blend with the holiday season. Many of the performances are interactive as the performers ask audience members to get on stage and help with the acts. Aside from magic acts, there are also a few sketches that are performed that leave the mind wandering. Tony Brent is one performer who dazzles the audience with magic and impersonations. Many of the acts have a high level of energy so that the audience stays entertained during the show. This is a show that is suitable for all ages as many of the acts are geared toward children and young adults. Dinner includes pizza, salad, and a dessert as well as a variety of beverages that are available.
Oct 2, 2020
to
Oct 30, 2020
Florida Manatee Snorkel & Swim Adventure Tour
Schedule
October is a great time to head out and just bond with nature and there is no better way to do this than to go for the Florida swim with manatees adventure tour. This tour gives a chance to the whole family to have an experience of a lifetime. The manatees are a very beautiful animal and everyone deserves a chance to experience a tour that can bring an up-close experience. These tours are normally done by bus hence giving the tourists beautiful views along the way. There are various activities that people get to engage in during these tours but what stands out the most is being able to come into contact with the manatees as you will be swimming through the Citrus River. Also, people get to experience breathtaking boat rides and also visit a wildlife park. As earlier on stated October is the best time to make this tour because more manatees get to move back to the warm waters, this means that the experience is way better because there are more manatees to bond with.
Oct 1, 2020
to
Oct 31, 2020
Aquatica
Schedule
Do you like to extend your summer fun into the fall? If you enjoy water thrills in the fall Aquatica in Orlando is a fun water theme park to visit in October. Aquatica is a Sea World park offering guests water thrill rides and attractions. You can spend time in Cutback Cove & Big Surf which is a giant side-by-side wave pool. You can race a friend on the Whanau Way ride. The quadruple slides shoot riders down the enormous thrill filled slides. Other park attractions include the Breakaway Falls free fall slide, various 2-person tube rides, Walhalla Wave which is a 6-story maze of slides, Roa's Rapids is a whitewater rapid river, Tassie's Twisters drops you down a tube into a giant water bowl, and the Taumata Racer is a water mat ride. Little water lover can enjoy designated small kids areas that offer water sprinklers, fountains, water jets, shallow pools, wading areas, character encounters, and more. Enjoy one of the park's three restaurants between rides or kick back and relax in their beach lounge area.
Oct 1, 2020
to
Oct 31, 2020
Titanic The Artifact Exhibition
Schedule
When you go to The Artifact Exhibition in Orlando Florida in October, take a journey back in time to a vivid recreation of the ill-fated liner that was the Titanic. If you are looking for an incredible experience, this is the place to be! From a recreated lifeboat to a replica of a wedding cake and many other historical items, there are literally thousands of artifacts that will entertain and educate visitors. If you have never been to the museum before, you can find everything from a history of lifeboats to a tour of the wreck itself. The main section of The Artifact is dedicated to the wreck of the Titanic, which is one of the most visited museums of all time. You can view artifacts that show how the iceberg entered the ship, how the ice entered the liner, and how the iceberg moved through the deck of the liner. You can even see the iceberg when it first entered the water by using the specially designed iceberg viewer.
View all events occurring during your stay