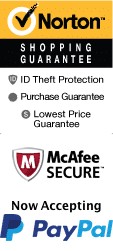 Admission Ticket to Museum of Illusions Orlando
8375 International Drive Icon Park Orlando, Florida 32819
1-866-267-5732
Chat Now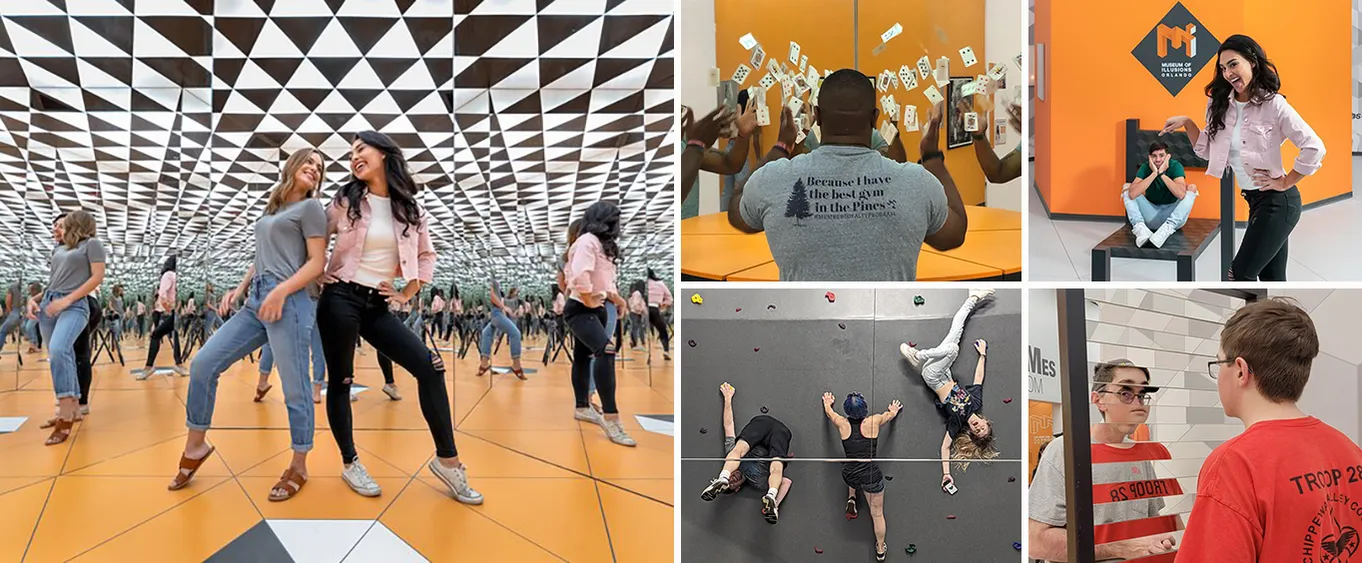 Step into a world of illusion and deception at the Museum of Illusions in Orlando, Florida. This unique attraction is the perfect activity for those who enjoy mind-bending fun and optical illusions. With over 50 exhibits and installations to explore, visitors can experience interactive illusions, holograms, and puzzles that will challenge their perception and leave them questioning what is real. Located on International Drive in Orlando, the Museum of Illusions is a must-see attraction for families, couples, and groups of friends.
About the Museum

As you walk through the Museum, you will have the opportunity to explore optical illusions that will make you feel like you are floating in mid-air or defying the laws of gravity. Some of the highlights of the Museum include the Infinity Room, a dizzying display of mirrors that create an infinite tunnel, and the Ames Room, an illusion that makes you appear bigger or smaller than the person standing next to you. You can also try your hand at puzzle solving or take a photo in the Vortex Tunnel, a mind-bending experience that will leave you feeling like the room is spinning around you.
Customers typically spend between one to two hours exploring the Museum, but you are welcome to stay as long as you'd like. The Museum is open seven days a week from 10 a.m. to 10 p.m. and is located at Icon Park on International Drive. The Museum is self-guided, so visitors can explore at their own pace and take as many photos as they desire.
The Museum of Illusions is a great attraction for families with children who are looking for something to do indoors. It is also a fun and unique activity for date nights, group outings, or team building activities. The Museum is wheelchair accessible and provides stroller storage for those with young children. In addition to the Museum of Illusions, Icon Park also offers a variety of dining options, shopping, and other attractions like The Wheel, a 400-foot observation wheel that offers stunning views of Orlando. You can also catch a movie or experience the Arcade City Fun Center. With so much to see and do at Icon Park, it's easy to make a day of it.
Discover a world of optical illusions and mind-bending fun at the Museum of Illusions in Orlando, Florida. Perfect for individuals, families, and groups of all sizes, this attraction offers a unique and entertaining experience that is sure to leave visitors with unforgettable memories. Don't miss out on this exciting opportunity to challenge your perception and explore the magic of illusions.
Frequently Asked Questions for Admission Ticket to Museum of Illusions Orlando:
Approximately how long could a customer plan to spend at Admission Ticket to Museum of Illusions Orlando?

Most guests spend a few hours exploring the museum.

Is Admission Ticket to Museum of Illusions Orlando handicap accessible?

Yes.

Is photography & video recording allowed?

Yes.

For what ages is Admission Ticket to Museum of Illusions Orlando appropriate?

Great for all ages.
Book Now!