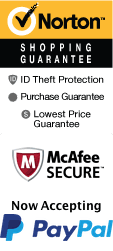 YOUR PEACE OF MIND IS OUR TOP PRIORITY
Should you need to cancel at any time, you have up to 48 hours from your vacation start date to do so for a 100% future travel credit.
Things To Do In Orlando, FL In September
Things To Do In Orlando, FL In September, including Pirate's Dinner Adventure Orlando, SeaWorld - Orlando, FL, Titanic The Artifact Exhibition.

Top September Things To Do In Orlando
Sep 19, 2020
to
Sep 27, 2020
Pirate's Dinner Adventure Orlando
Schedule
Taking the whole family on vacation used to be a hassle, then I heard bout fun trip planners and awesome things to do while on vacation. If in Orlando during the autumn months, you will definitely want to check out the Pirate's Dinner Adventure. The meal itself involves a captivating performance you'll likely be swept into. Just remember, the pirate for which you will root for has one of six colored bandannas, so cheer on your pirate to save the princess! Besides the swashbuckling excitement of the live show, many guests will enjoy the backdrop, lovely night sky scenery to set any kind of mood you are in the mood for. If you really want to pay attention to the story you will be pleased to discover that many new and thrilling twists and turns have been added to this sea caper. Instead of just a princess needing hep now we must contend with a sea monster!
Sep 19, 2020
to
Sep 30, 2020
SeaWorld - Orlando, FL
Schedule
SeaWorld has been a popular attraction in Orlando, Florida for many years and for a good reason. You can easily spend the whole day exploring everything that it has to offer. There are a ton of up-close interactive shows that you and everyone else can enjoy. You will get to see some of the most popular animals during these shows; you can even feed and pet dolphins. The amazing aquatic exhibits are not the only thing that are offered here. You can also enjoy some amusement park-like rides. After a fun-filled day, you can enjoy a tasty lunch or dinner at one of the many on-site restaurants. It is a fun place to visit all year round, but it is best to go in the fall months like September. The weather is still nice but it has cooled down. So you don't have to deal with the brutal Florida heat.
Sep 19, 2020
to
Sep 30, 2020
Outta Control Magic Comedy Dinner Show
Schedule
The Outta Control Magic Comedy Dinner Show is the best kept secret in Orlando Florida. Patrons of this show will have an amazing experience with creative sketches that are sure to have them laughing out loud during their mouth watering dining experience. This is an entertaining, interactive and hilarious show, patrons will watch numerous forms of entertainment such as gut busting comedy skits that will get the audience involved, magic and music. Tony Brent referred to as the one man cast of dozens mixes high energy improv, impersonations and magic that is sure to keep the audience entertained and smiling. This is a dinner show that is different from any other with an entertainment experience that is unique to Orlando. All patrons get awesome table side service with unlimited hand tossed pizza, salad popcorn, soda, as well as dessert and for those that are old enough beer as well as wine.
Florida Manatee Snorkel & Swim Adventure Tour
Schedule
The Florida Manatee Snorkel and Swim adventure tour is a great way to see manatees while getting up close and personal with these amazing animals. The tour includes free round trip transportation, breakfast, lunch, an air boat ride, a visit to Homosassa State Wildlife Park including a scenic and comfortable ride to Crystal River. There you will have the opportunity to snorkel, paddleboard, and kayak in the water where the playful and gentle manatees will often come right up to people and interact with them! The other stops along the tour will give you an opportunity to see birds, fish, turtles, bears, more manatees, and even a hippopotamus!! To top it all off there will be a chance to snorkel with manatees as well! Head down for one last family summer adventure this September and enjoy this once in a lifetime opportunity to get to know these beautiful and docile creatures!
Sep 19, 2020
to
Sep 29, 2020
Aquatica
Schedule
Are you not ready for summer to end? If so a trip to Aquatica in September may be a good option for you to consider. Aquatica is a Sea World park located in Orlando. The park offers day long or multi day vacation package options. The water theme park offers guests water rides, wave pools, beach areas, and more. Side-by-side slides, water mats, and other thrill rides make this a memorable adventure. One of the park slides takes you through a winding adventure of clear enclosed tubes where you can view real dolphins swimming around you. Aquatica has designated little slasher areas that are designed for families with small children. These areas have shallow water pools, sprinklers, fountains, and character encounters. Guests can take a break and relax in Loggerhead Lane lazy river. Or spend some time on the park's sandy beach shores. The park's three restaurants offer guests a selection of menu items including burgers, chicken sandwiches, salads, wraps, hot dogs, fries, beer, sweet treats, and more.
Sep 19, 2020
to
Sep 30, 2020
Titanic The Artifact Exhibition
Schedule
If you want to look at artifacts, you should plan to make a trip to the Titanic The Artifact Exhibition in Orlando, Florida. You can take your friends and family along for the ride. They'll enjoy looking at the exhibits with you. If you want to shop for a souvenir, you may want to head to SeaWorld. Your children will love it. You can stay at the Marriott in Orlando while you're there. It'll be a vacation that you won't forget. In conclusion, it's best to book now. Your trip to see all the exhibits will be exciting for you and your family. They'll stop and take pictures with you for your social media pages. Of course, your mom will love her souvenir, and she will ask you to take her on the trip. You'll enjoy your stay at the Marriott. The breakfast will be exactly what you need in the morning.
View all events occurring during your stay