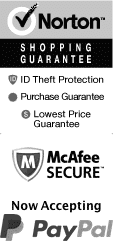 Things to Do in Orlando, FL in September 2023
There are so many amazing things to see and do in Orlando, especially during the month of September. From the exciting shows to the incredible attractions and everything in between, you will have an amazing time discovering Orlando in September.
Top Things To Do In Orlando in September
Sep 24, 2023
to
Sep 30, 2023
Clear Canoeing at Silver Springs
Schedule
September is an ideal month to visit Silver Springs, Florida, for clear canoeing. The water is often at its clearest, making it the perfect season to explore the underwater world beneath your transparent canoe. Equally important, the weather is typically mild, excellent for leisurely paddling. Wildlife activity peaks, so anticipate close encounters with turtles, fish, and perhaps even manatees. Lastly, it's off-peak tourist season, meaning lesser crowds and a serene, high-quality paddling experience.
Sep 24, 2023
to
Sep 30, 2023
SeaWorld
Schedule
September is an ideal time to visit SeaWorld in Orlando, Florida. The busy summer season has passed, meaning fewer crowds and shorter wait times for the park's thrilling rides and attractions. Plus, the weather is still warm and sunny but not as hot and humid as the peak summer months. Visitors can also take advantage of special events like the SeaWorld Craft Beer Festival and enjoy up-close animal encounters. September is an excellent time for a fun-filled day at SeaWorld.
Sep 24, 2023
to
Sep 30, 2023
Wonder Works Orlando
Schedule
September is an ideal month to visit WonderWorks Orlando. It's typically less crowded after summer holidays, adding to your overall enjoyment. The cooler September weather is perfect for exploring the 100+ interactive exhibits. Engage in astronaut training, virtual roller coaster rides, and laser tag games. As hurricane season peaks in Florida, you can even experience simulated hurricanes safely indoors at this amusement park for the mind. Cherish these fascinating activities with lower wait times this month.
Sep 24, 2023
to
Sep 30, 2023
Andretti Indoor Karting & Games - Orlando
Schedule
September offers the perfect blend of mild weather and fewer crowds to enjoy Andretti Indoor Karting & Games in Orlando. Experience adrenaline-inducing indoor kart races, navigate through a challenging rope course, or engage in mind-boggling VR gaming. The facility's state-of-the-art arcade and exquisite dining options only add to the experience. September's manageable tourist population ensures lesser wait times, making it a premier time to visit and revel in all the action Andretti has to offer.
Sep 24, 2023
to
Sep 30, 2023
Admission Ticket to Museum of Illusions Orlando
Schedule
In September, the Museum of Illusions in Orlando becomes an oasis of intrigue. The crowds lessen and the Florida heat gives way to a more temperate climate. This is the ideal month to discover interactive rooms and exhibits that defy the laws of physics, enjoy mind-bending photographic opportunities, and dive deep into the science of illusions. The lesser crowd in September also allows a more immersive, unhurried exploration of this fascinating world of illusions.