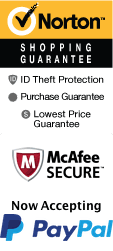 YOUR PEACE OF MIND IS OUR TOP PRIORITY
Should you need to cancel at any time, you have up to 48 hours from your vacation start date to do so for a 100% future travel credit.
Things To Do In Orlando, FL In July
Things To Do In Orlando, FL In July, including SeaWorld - Orlando, FL, Pirate's Dinner Adventure Orlando, Sleuths Mystery Dinner Theatre.

Top July Things To Do In Orlando
Jul 10, 2020
to
Jul 31, 2020
Pirate's Dinner Adventure Orlando
Schedule
If you want to get in touch with your inner pirate while spending time in Orlando in July, going to the Pirate's Dinner Adventure Orlando will be the perfect summertime activity. You'll have the chance to see a Broadway-style musical while feasting on a fine meal. During the show, you'll see actors dressed in costumes as they perform musical numbers and daring acts that include sword fighting and other adventurous feats. You'll also be taken aboard a replica of a Spanish sailing ship from the 1700s that sits in an indoor lagoon pool with 300,000 gallons of water and has a night sky backdrop for a more authentic experience. You may also be one of the lucky volunteers who's selected to participate in certain parts of the performance. The show even includes meet and greet opportunities that will allow you to interact with cast members and have pictures taken with them.
Jul 10, 2020
to
Jul 31, 2020
SeaWorld - Orlando, FL
Schedule
Summertime heat is part of what makes July a great time to enjoy SeaWorld in Orlando, Florida. The Orange County-based theme park offers the perfect place to go and slip away from some of the heat; among other things it boasts world-class rapids for Infinity Falls rafting adventure, a chance to relax on the Flamingo Paddle Boats, walruses and beluga whales in the Wild Arctic habitat, and Antarctica: Empire of the Penguin habitat. July is a great time to visit also due to school schedules; it fits neatly into the summer break schedule, which makes it an appealing time to take the kids to enjoy SeaWorld in Orlando. The theme park is a family-friendly destination, and it is convenient to a number of other attractions that boast kid appeal such as WonderWorks Orlando theme park, indoor go-karting and games, mini golf, Ripley's Believe It or Not!, and a number of other things. An added bonus of this destination is its proximity to plenty of family-friendly lodging choices.
Jul 10, 2020
to
Jul 31, 2020
Sleuths Mystery Dinner Theatre
Schedule
As you plan your summer vacation to Orlando, Florida, be sure to have a few indoor activities in mind for any days that may not have the best weather for enjoying a day at the beach. The Sleuths Mystery Dinner, located just behind the Ripley's Believe it or Not location in Orlando, is fun for the entire family and allows you to get in on the fun right alongside the actors. Enjoy a tasty meal in an intimate setting that puts you in the middle of the story so that you can get up close and personal with the atmosphere of the crime and any hidden clues. If you're planning a trip to Orlando this July and want to be sure that there is an exciting activity on your itinerary that includes a hearty meal with your family and friends, then make sure to join the Sleuths Mystery Dinner Theatre for an evening of delicious food and a mysterious murder that you must help solve. Any party that figures out the details of the crime will be awarded fun prizes at the end of the night.
Jul 10, 2020
to
Jul 31, 2020
Outta Control Magic Comedy Dinner Show
Schedule
July can be hot in Florida and instead of ordering out for pizza, turn ordinary pizza night into an unforgettable family fun night filled with all you can eat pizza, magic, and comedy. The Outta Control Magic Comedy Dinner Show is appropriate for the entire family, and do not be surprised if the children are asked to participate in a trick or two. They are often chosen for card and disappearing object tricks. Tony Brent's show is filled with magic, improv, and impersonations. The small theatre makes for a more personal show. While enjoying the show, you will enjoy plenty of good food that includes unlimited hand-tossed pizza, salad, popcorn, and dessert. Kids will enjoy soft drinks while adults can enjoy a glass of wine or beer. Do not forget to make a stop at the gift shop to get some swag or a souvenir to remember this part of your July vacation.
Jul 17, 2020
to
Jul 28, 2020
Florida Manatee Snorkel & Swim Adventure Tour
Schedule
July is certainly one of the most hot months of the year. So why not spend it swimming with manatees in Florida! Relax in the brisk, cool water of the Crystal River. The summer is a great time to get away, and with perfect summer weather in Florida during July, it is paradise. Take a trip on the airboat ride, seeing some of the area's best wildlife. This wildlife includes different species of fish, birds, turtles and more. Attending this Manatee Snorkel and Swim Tour in July is the best time to do so, as the wildlife is most active and the weather is perfect. After the airboat ride, the tour will continue with admission to Wildlife Park. This is another area where visitors can see more manatees, bears and a hippopotamus. Give your children an unforgivable experience at the Manatee Snorkel and Swim Tour at the Crystal River in Florida. Book your tour today for next July! You will not regret it!
Jul 10, 2020
to
Jul 31, 2020
Aquatica
Schedule
At Aquatica Water Park, you'll find everything you need for a full day of fun and relaxation for the whole family! Aquatica boasts many different rides and attractions, wave pools, a lazy river, and a variety of dining options. Take the kids for a splash at Kata's Kookaburra Cove or grab a drink and relax on one of the white sandy beaches. Get your heart pumping on Breakaway Falls, a free-fall slide, or if you're looking for a more relaxing ride, check out Loggerhead Lane, the lazy river. Enjoy some family fun at Walhalla Wave, a maze that's six stories high! After a day in the sun, be sure to check out one of the restaurants, with everything from market style to full-service dining, you're sure to find something to satisfy your appetite. There is no better way to spend a summer vacation in July than having family-friendly adventures at Aquatica!
View all events occurring during your stay