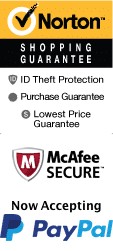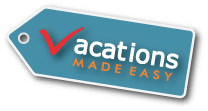 Williamsburg, VA
Popular Attractions
Ghost Tours
Explore the paranormal with this hour-long walking tour of the city to see landmarks, historic homes, and streets that hold darks pasts and are said to be haunted. During the tour, your guide will provide a live commentary along the way to hear the tragic past of each location and who is said to be haunting the area. Sites along the way include Peyton Randolph House, Governor's Palace, Kimball Theater, and many more. Hear the legends, lore, and maybe even see the supernatural of your very own with these Ghost Tours.
Miss Hampton II Harbor Cruise
Enjoy a wonderful 3-hour sightseeing cruise around the Chesapeake Bay and Hampton Roads Harbor for an amazing way to see the many notable sights along the oceanfront. During the cruise, your guide will provide a narration of the history, fun facts, and stories of certain locations. Sights you will see include Blackbeards' Point, Fort Monroe, Casemate Museum, Old Point Comfort Lighthouse, Norfolk Naval Base, and so much more. Your cruise also makes a stop at Fort Wool where you will experience a 45-minute guided tour of the island. This cruise will provide a wonderful cruise for the whole family on your next vacation.
Busch Gardens
This amazing theme park features tons of fun for all ages during your family getaway. The park holds numerous attractions, rides, shows, and more to make sure you have a blast while in the historic area. Whether you want to enjoy a themed hamlet, thrilling roller coasters, adventurous family rides, water rides, kiddie rides, or shows. Not only will you get to enjoy all these fun adventures, explore the many shops for souvenirs of your travels and the variety of eateries to make sure you experience the delicious foods at the park.
Water Country USA
During your next summer vacation, you and your family can enjoy tons of splashing good times at Water Country USA. The water park includes tons of fun for kids with areas designed just for them including splash areas, sprays, and mini slides for the young ones to enjoy. The park also includes lazy rivers, pools, and thrilling water slides for everyone! The park is now home to the new Cutback Water Coaster, a 4-person raft ride that travels along steep hills, tunnels, and more than 850 feet of slide to enjoy.
Historical Landmarks and Activities
Travel back in time to the colonial period where you can experience 300-acres including political sites, shops, historic homes, a plantation, and so much more. The actors here help bring the past back to life as you experience the day to day life at many shops to learn multiple skilled trades including blacksmiths, shoemaking, carpentry, and more. You will also meet famous people who shaped the nation including George Washington and Thomas Jefferson to interact and learn more about the legendary historical people. Some of the historical sites and locations you will see include the Governor's Palace, the Courthouse, Bruton Parish Church, Market Square, and so many more. Enjoy this trip back in time for a fantastic historical journey with you and your family.
Jamestown Settlement
At the Jamestown Settlement, you can immerse yourself into the first permanent English colony with this living history museum experience. Enjoy exploring life-size replica ships, a Powhatan village, and a military fort complete with residences, a governor's house, and church. With so many fun things to do and awesome experiences to enjoy, you and your family will love this historic attraction during your visit.
Fun in Nature
York River State Park
The York River State Park has a wonderful environment to explore including hiking trails, bike trails, fishing, boating, and so much more. The area is filled with beautiful local wildlife to see, don't forget to bring your camera for tons of pictures!
Colonial National Historic Park
The Colonial National Historic Park is home to the site of the first landing of English Settlers and the battlefields of Yorktown. At the park, you can see memorials, homes from the early colonial days, replica battlefields from the American Revolutionary War, and so much more. This park will be the perfect experience to get an insight into the early days of settlers, and how far we have come as a nation.
Art & Museums
Virginia Musical Museum
The Virginia Musical Museum allows you to explore a variety of displays dedicated to preserving Virginia musician's history. The museum includes artifacts such as antique instruments, costumes, organs, phonographs, and so much more as you take a look into the many legends from the state of Virginia including June Carter, Gene Vincent, Ella Fitzgerald, and Patsy Cline.
American Revolution Museum at Yorktown
The museum shares the story of the founding of the nation from colonial times up through the Constitution. The museum features indoor galleries, period artifacts, interactive exhibits, experience life in Colonial times with a Revolution-era farm, and watch The Siege of Yorktown on a 180-degree surrounding screen for an interactive insight into this important period. Immerse yourself into the beginning of America at the American Revolution Museum at Yorktown for your next vacation.

Howard Johnson by Wyndham Wil...
The Historic Powhatan Resort ...
Hampton Inn & Suites Williams...