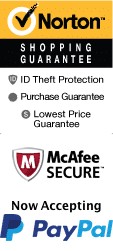 Busch Gardens Virginia: Busch Gardens Williamsburg Hours, Tickets & Info
1 Busch Gardens Blvd Williamsburg, VA 23185
1-800-987-9852
Chat Now
Thrilling roller coasters, exciting European themes, and incredible wildlife shows highlight the scintillating theme park. Add this to any awesome Williamsburg vacation. This amazing theme park is one of the great treasures of the south. With numerous attractions and roller coasters in the park, this place has long been a favorite of locals and guests alike. This is one of the best things to do, along with many other local attractions. Get Busch Gardens Williamsburg tickets today to experience all of the roller coasters and day ticket experiences that you can have in the Colonial Williamsburg area. Add this fun attraction to your Williamsburg VA travels for some unforgettable fun.
A Classic European adventure, this Busch Gardens Europe theme park features nine Villages representing six European Countries called hamlets. Each hamlet offers food, architecture and incredible landscaping reminiscent of that specific European region. This park is sure to please and impress, with attractions that will make guests feel like they have actually been transported to Europe. One of the popular attractions in the themed areas is the Banbury Cross in the England hamlet entrance.
As you 'tour Europe' you'll find rides to please everyone; family rides, thrill rides, kid-friendly rides, leisure rides, plus animal shows and exhibits, and live entertainment. Virginia natives and tourists alike enjoy the free parking offered at the amusement park and numerous roller coasters in the park. Stop in at Christmas Town during the Christmas season, and get a view of the more than eight million twinkling Christmas lights that will surely put a smile on anyone's face. Christmas Town is one of the best ways to celebrate the holiday season and has long been one of the favorite places of locals.
With numerous different attractions in the parks, guests are guaranteed to have a blast. Not only are there numerous attractions, but with the purchase of the right pass, guests can also visit Water Country USA for some awesome water ride options, the Jamestown Settlement, Yorktown Battlefield, Historic Jamestown, and the American Revolution Museum. Get the pass, and head to Water Country USA to relax in one of the cool swim pools. The park is also conveniently located within close proximity to hotels, resorts, and shopping areas, making it the perfect destination for people wanting to experience the best of the area.
Roller coasters aren't the only spectacular attractions in this amazing theme park, live music and shows are also abundant in the park during the warmer seasons. Riders are able to get off the coasters and head to one of the numerous shows to watch some exciting live entertainment. making this theme park more thrilling than parks that offer only rides and food.
Whether you are more comfortable on a child ride or like the thrills of the world's tallest and first floorless dive coaster, Griffon, there is sure to be something that will pique your interest. There are even wonderful areas to cool off in the hot summer months, with multiple water rides to drench riders and keep them cool while they work up a sweat. If you have the courage, ride the thrilling indoor dark thrill ride, The Curse of Darkastle, complete with an ancient German king that terrorizes the riders with 3D effects, water, and wind in a motion simulator.
The Busch Garden name is synonymous with fun, and visitors of all ages will have a blast exploring one of the coolest theme parks in the United States located in old country historic Williamsburg, Virginia. With two amusement park locations, there is plenty of fun to be had in these amazing theme park locations. Come in and visit any one of the seven different sections, each having its own theme. Get a feel for how the scenery is in different countries, as well as tasting foods from each of the themed 'countries.'
Learn about Busch Gardens Williamsburg Parking, Busch Gardens Williamsburg Hours, and More in the FAQs Section

On top of its amazing rides, themed hamlets, and delicious foods, this park also houses a wildlife refuge, where a variety of wild species are kept for conservation purposes. Named Jack Hanna's Wild Reserve, guests are able to see animals such as gray wolves and bald eagles, among many other species of animals housed in this area. The theme park is partnered with SeaWorld and is able to contribute to the wildlife conservation efforts.
About the Christmas Season / Holiday Busch Gardens Williamsburg Hours and Busch Gardens in Virginia holidays

During the holiday season, visitors will be able to celebrate some festive fun at Busch Gardens. Among the holiday lights, themed attractions, shops, and delicious food, they will also be able to ride most of the regular rides, except for a few of the larger coasters.
During Busch Gardens Hours (Bush Gardens Hours), you can Explore all of these great Rides at Busch Gardens Williamsburg
Banbury Cross

: This area is based on England, with the quintessential red telephone boxes and common English architecture. One of the notable pieces in the Banbury Cross area is the exciting replica of the St. Stephens Clock Tower, which is more frequently referred to as Big Ben. Visit a double-sized replica of William Shakespeare's performance home at Globe Theatre, where you can see a wonderful performance that includes live music and a puppet show.


Heatherdowns:

This area is a replica of a Scottish hamlet and features attractions such as the Highland Stables. The stables are home to Scottish Blackface Sheep, Border Collies, the European Barn Owl, and Clydesdale horses. Daily demonstrations in the stables enable guests to see the animals demonstrate their unique skills. This hamlet is also home to the Loch Ness Monster, the world's only roller coaster to feature interlocking loops.


Sesame Street Forest of Fun

: This exciting and child-friendly hamlet is home to four children's and family rides and attractions that are Sesame Street themed, making them even more appealing to the littlest ones in your group.
Killarney

- This Irish-themed hamlet showcases the celebration of Irish dance with its show Celtic Fyre, which is held at the Abbey Stone Theatre. This hamlet houses the Eagle Ridge and Wolf Valley animal conservation areas and the Pet Shenanigans Theater, where guests can watch the More Pet Shenanigans show.
San Marco:

This Italian themed area is based on the Renaissance era of Italy and houses Da Vinci's Garden of Inventions. The Garden of Inventions features statues and flowers set among rides that are all based on the sketches of Leonardo Da Vinci.
Fiesta Italia:

This area is themed around Marco Polo's arrival back in Italy after his world-famous trip to China. It focuses on the fair that was thrown for his return and has rides that are centered around Roman mythology.
Rhinefield:

This hamlet is German-themed and is centered around a runaway ski resort in the German Alps. This hamlet also houses the Land of Dragons, which is a dragon themed children's play area that features a large playground, five rides, and seasonal festivals.
Oktoberfest:

This area is based on Bavaria, Germany and its theme focuses on the annual Oktoberfest celebration. Oktoberfest has many themed rides, a live show, and a large dining hall called Das Festhaus.
Aquitaine

: This area is French themed, and houses many boutiques, one of the park's skyride stations, and the Royale Palace Theatre, which hosts multiple shows throughout the season.
New France

: This hamlet is themed after French colonial Canada and houses numerous Canadian-themed shops and rides. Visit the Trappers Smokehouse, which features an outdoor grill and offers smoked and grilled items like chicken, ribs, and brisket.
Busch Gardens Williamsburg Rides: Wondering What Rides Are Open at Busch Gardens Williamsburg? Explore these Busch Gardens Williamsburg Busch Gardens Roller Coasters: These Busch Gardens VA rides are sure to be a blast!
Alpengeist Busch Gardens VA roller coasters:

Floorless coaster with six inversions and speed up to 67 mph

Apollo's Chariot:

Smooth, soaring hyper coaster

Griffon

: Dive Coaster; 205 foot 90-degree free fall

Finnegan's Flyer


Loch Ness Monster:

Interlocking double looping coaster

Verbolten:

Multi-launch indoor/outdoor coaster that replaced Big Bad Wolf

Tempesto:

Thrill coaster featuring three launches and loop-the-loop

NEW InvadR:

This new wooden coaster features 9 airtime hills and hits speeds of 48 mph.
Busch Gardens Virginia Rides Williamsburg - Family Rides at Busch Gardens VA
Curse of the Darkcastle Attraction

: 3D ride through 'haunted' Bavarian Castle

DaVinci's Cradle

: Giant swing ride

Der Autobahn Attraction

: Bumper car fun

Der Wirbelwind

: Classic swing ride

Europe in the Air

: High tech simulator lets you 'fly' over Europe

Kinder Karussel

: Antique carousel

Le Catapult

: Swing, rock and ricochet ride

Mach Tower

: 240' spire drop ride

Battering Ram

: Pendulum ride

Flying Machine

: Spider ride

Trade Wind

: Classic express ride

Turkish Delight

: Teacup ride
Busch Gardens Attractions and Water Busch Gardens VA Rides

Escape From Pompeii: Float tour and flume chute ride
Le Scoot: Flume ride with 50 ft. vertical plunge
Roman Rapids: Raft the rapids and get drenched by waterfalls
Kidsiderate Rides at Busch Gardens Williamsburg
Der Autobahn Jr

.: Bumper cars for kids

Der Roto Baron

: Fighter plane ride

Elephant Run

: Kid-sized version of Tradewind ride

Grovers Alpine Express

: Family-friendly roller coaster

Land of the Dragons

: Kids' Dragon ride

Li'l Clydes

: Carousel

Prince Elmos Spire

: Family spire drop ride

Sesame Street Forest of Fun

: A whole neighborhood of family-friendly rides and playgrounds

Little Balloons:

Float up and down on balloons

Little Gliders:

Sweeping flying machine ride

Wirbelwindchen:

Kid-sized swing ride
Leisure Rides
Rhine River Cruise:

Relaxing river cruise around the 339-acre park

Aeronaut Skyride:

Bird's eye view of the whole park
Shows - Busch Gardens Williamsburg Schedule

London Rocks:

Explore the roots of Rock-n-Roll at the Globe Theater

Celtic Fyre:

Irish singers, musicians, and dance

Entwined

: Tales of Good and Grimm: Fairy tales come to life

More....Pet Shenanigans

: Features trained dogs, cats, and birds

Sunny Days Celebration

: Sing and dance along with Sesame Street characters

The Secret Life of Predators:

Learn the secrets of North America's top predators

This is Oktoberfest:

Bavarian Fair

Glory at the Gardens Concert Series

Visit Busch Gardens in Williamsburg Virginia to have some of the best adventures! Your single day guest tickets will allow you to enjoy unlimited amusement park fun, children's play, and so much more. Plus, there are Busch Gardens discount coupons and deals available to help you save money alongside your tickets to Busch Gardens. Of course, be sure to visit some of the other wonderful things to do near Busch Gardens VA such as Busch Gardens Water Country USA, where visitors can ride water rides and other fun features at the Water Country USA water park. Make your Busch Gardens Williamsburg reservations today to experience amazing Busch Gardens Virginia Rides and more. Buy tickets today!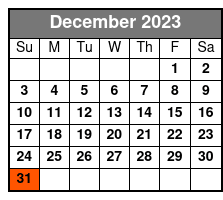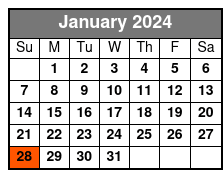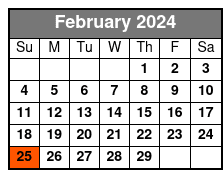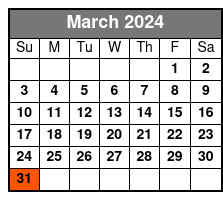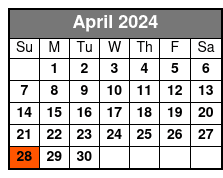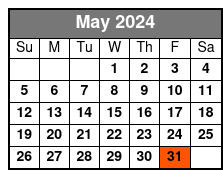 Options:
Busch Gardens Williamsburg Christmas Town Evening Single Day Ticket
Available Now until 1/7/2024 View Detailed Schedule
Head to Christmas Town at Busch Gardens Williamsburg! It's the perfect way to spend the holidays and there's so much to do and see!
Busch Gardens Williamsburg Christmas Town Fun Card Ticket
Available Now until 1/7/2024 View Detailed Schedule
Enjoy unforgettable Christmas and holiday cheer at Busch Gardens. With the Christmas Town Fun Card, allowing for unlimited access during the Christmas festivities.
Busch Gardens Williamsburg Fun Card Ticket
Available Now until 12/31/2023 View Detailed Schedule
Enjoy the Fun Card to Busch Gardens Williamsburg, an admission ticket that allows you and your loved ones to experience the park again and again!
Busch Gardens Single Day Ticket
Available Now until 5/31/2024 View Detailed Schedule
Valid for a single day admission to Busch Gardens Williamsburg during the 2023 park operating season.
Reviews

William McC
Roanoke
✓
Verified Traveler
"Great rides and shows kept my 3 daughters constantly entertained"
A fabulous park. Great rides and shows kept my 3 daughters constantly entertained and enthusiastic for the next one. Staff was very friendly and helpful in advice on intensity of rides. I have 8, 10, and 12yo kids and there were appropriate rides for all tolerances. From simple rides for toddlers to hyper coasters, there's something for all ages. Park was very clean and creatively designed - one leg of the sky tram ride runs through a loop on a roller coaster, very cool.

Jack Eugene Jewart
Apollo, PA
✓
Verified Traveler
"Great place to take the family! "
Great place to take the family! There are experinces for all age levels. The middle of the week is much less crowded than the weekends which make lines much shorter and navigation around the park much quicker. The various shows and number of roller coasters makes this another attraction that we will return to in the near future.

Shelley
Queenstown Md
✓
Verified Traveler
"I have been taking my kids and they love it"
I have been going to bg since i was a child. I have great memories and now i have been taking my kids and they love it. They are now 15 & 18 and still look forward to going every couple of years. Love the rides , the shows and the food is awsome. The landscape is just incredible we love to just walk around and look at everything. We will be going this year in august cant wait to get there.

Peg
Wilmington, DE
✓
Verified Traveler
My hubby & i absolutely love bg and we don't even 'do' rides.- except the very tamest of them all such as the train and the sky lift - but, oh, and i love the roamin' rapids!! We enjoy the wonderful shows, the beautiful landscaping and the delightful music playing throughout the park as we walk around and around and around! And the shopping is fun! I look forward, also, to greeting the clydesdales and spending time with them upon my arrival and saying goodbye to them when we leave. Our daughter lives in wmsbg w/her family and we make a point to visit bg when we are there every summer.
Frequently Asked Questions for Busch Gardens Virginia: Busch Gardens Williamsburg Hours, Tickets & Info:
What style of dress is recommended?

Comfortable clothing and close-toed shoes.

Is parking available on-site? If so, is there a fee?

General Parking is approximately $30 for both Busch Gardens and Water Country USA.

Are lockers available? If so, is there a fee?

Yes. There is a rental fee.

Is smoking allowed inside?

Only in designated smoking stations.

Are coolers allowed and outside food allowed?

No outside food or drinks are allowed at Busch Gardens or Water Country USA except for a water bottle.

Approximately how long could a customer plan to spend at Busch Gardens Virginia: Busch Gardens Williamsburg Hours, Tickets & Info?

Most guests spend all day at the park. Park schedules are subject to change without notice.

What is included in admission price?

Includes all rides and attractions.

Are wheelchairs and strollers available?

Yes, There is a rental fee.

What on-site amenities are available?

ATMs, restaurants, shops, and more.
Book Now!