Busch Gardens Williamsburg
1 Busch Gardens Blvd Williamsburg, VA 23185 |
1-800-987-9852

Thrilling rollercoasters, exciting European themes, and incredible wildlife shows highlight the scintillating Busch Gardens Williamsburg.

Details

Most Guests Spend 1 to 2 days at the Park

Appropriate for All Ages

Handicap Accessible

Both Cameras and Video Cameras are Permitted

Restaurant and Gift Shop On-site

View Schedule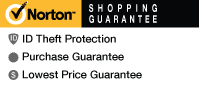 Description
A Classic European adventure in Williamsburg, Busch Gardens features nine Villages representing six European Countries. Each Village offers food, architecture and incredible landscaping reminiscent of that European region.
As you 'tour Europe' you'll find rides to please everyone; family rides, thrill rides, kid-friendly rides, leisure rides, plus animal shows and exhibits, and live entertainment.
Roller Coasters
• Alpengeist: Floorless coaster with six inversions and speed up to 67 mph
• Apollos Chariot: Smooth, soaring hyper-coaster
• Griffon: Dive Coaster; 205 foot 90 degree free fall
• Loch Ness Monster: Interlocking double looping coaster
• Verbolten: Multi-launch indoor/outdoor coaster
*Tempesto: Thrill coaster featuring three launches and loop-the-loop
Adventure Rides
• Curse of the Darkastle: 3D ride through 'haunted' Bavarian Castle
• DaVinci's Cradle: Giant swing ride
• Der Autobahn: Bumper car fun
• Der Wirbelwind: Classic swing ride
• Europe in the Air: High tech simulator lets you 'fly' over Europe
• Kinder Karussel: Antique carousel
• Le Catapult: Swing, rock and ricochet ride
• Mach Tower: 240' spire drop ride
• Battering Ram: Pendulum ride
• Flying Machine: Spider ride
• Trade Wind: Classic express ride
• Turkish Delight: Teacup ride
Water Rides
• Escape From Pompeii: Float tour and flume chute ride
• Le Scoot: Flume ride with 50 ft. vertical plunge
• Roman Rapids: Raft the rapids and get drenched by waterfalls
Kidsiderate Rides
• Der Autobahn Jr.: Bumper cars for kids
• Der Roto Baron: Fighter plane ride
• Elephant Run: Kid-sized version of Tradewind ride
• Grovers Alpine Express: Family-friendly roller coaster
• Land of the Dragons: Kids' Dragon ride
• Li'l Clydes: Carousel
• Prince Elmos Spire: Family spire drop ride
• Sesame Street Forest of Fun: A whole neighborhood of family-friendly rides and playgrounds
• Little Balloons: Float up and down on balloons
• Little Gliders: Sweeping flying machine ride
• Wirbelwindchen: Kid-sized swing ride
Leisure Rides
• Rhine River Cruise: Relaxing river cruise around the 339-acre park
• Aeronaut Skyride: Bird's eye view of the whole park
• Busch Gardens Railway: Scenic 20-minute train ride
Shows
• London Rocks: Explore the roots of Rock-n-Roll at the Globe Theater
• Celtic Fyre: Irish singers, musicians and dance
• Entwined: Tales of Good and Grimm: Fairy tales come to life
• More....Pet Shenanigans: Features trained dogs, cats and birds
• Sunny Days Celebration: Sing and dance along with Sesame Street characters
• The Secret Life of Predators: Learn the secrets of North America's top predators
• This is Oktoberfest: Bavarian Fair
• Busch Gardens Concert Series:Check schedule for Artist lineup
• Glory at the Gardens Concert Series: Check schedule for Artist lineup

MOST POPULAR THINGS TO DO
IN WILLIAMSBURG VIRGINIA