Things to Do in Williamsburg, VA
Discover the best things to do in Williamsburg, VA for your next getaway! Plan your Williamsburg vacation today with these activities and events!
Williamsburg Most Popular Activities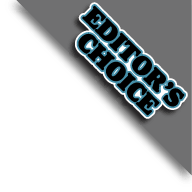 The Jamestown Settlement attraction allows two to four hours worth of many recreations, exhibits, and films that are appropriate for all ages to enjoy while learning about our land where many men and women made settlement even before the Pilgrims came over to North America.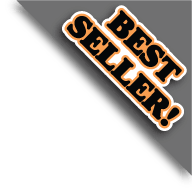 Colonial Williamsburg was a fun place to bring the family to see how colonial towns used to work and the various jobs that people used to have including blacksmiths who taught the intricacies of metallurgy and carpenters that taught how homes were built which made for a great learning experience for the children.
Enjoy tube rides, slides, a kid's water playground and more water-based attractions at this Williamsburg, Virginia water park; with more than 30 rides and a '60s surf theme, Water Country USA is sure to be a wild ride.
Available 106 days between May 18, 2019 & Sep 8, 2019
View Schedule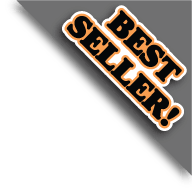 Busch Gardens Williamsburg is the perfect attraction for your whole family because it includes such exciting entertainment like thrilling roller coasters, fun and wild water rides, and thrilling wildlife shows that really peak the curiosity of everyone that attends.
Available 203 days between Mar 23, 2019 & Dec 31, 2019
View Schedule
Mar 23
10:00 AM
to
10:00 PM
Mar 30
10:00 AM
to
10:00 PM
Mar 31
10:00 AM
to
10:00 PM
Apr 06
10:00 AM
to
10:00 PM
The Miss Hampton II Harbor Cruise is a narrated tour through the Williamsburg area, including the idyllic Chesapeake Bay, the Hampton River, the Jacques Cousteau Center, The Virginia Air and Space Museum, Fort Monroe, Chamberlin Hotel and so much more.
Available 179 days between Apr 17, 2019 & Nov 10, 2019
View Schedule
The Spirit of Norfolk Cruise is a cruise that offers a variety of diverse activities that provide consumers with the opportunity to have a fun night out with their friends or to experience a romantic getaway with their significant other.
Mar 22
12:00 PM
4:00 PM
7:30 PM
Mar 29
12:00 PM
4:00 PM
7:30 PM
>
There is no doubt that if you are an avid ghost lover that you have heard about Williams burg, the haunted yet historic place and home to the Williamsburg Ghost Tour which is a one of a kind ghost experience.
Explore some of the haunted locations in Williamsburg, such as the College of William and Mary, while trying to get a glimpse of orbs or other strange sightings during the tour.
Available 195 days between Mar 19, 2019 & Dec 31, 2019
View Schedule