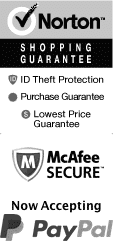 Things to Do in Williamsburg in June 2023
Summer is amping up and there are tons of fun adventures to enjoy in Williamsburg, VA! This historic city is home to an array of grand activities, from roller coaster rides to historic settlements. No matter what type of vacation you are wanting to book, you will find something to your liking.
Top Things To Do In Williamsburg in June
Jun 1, 2023
to
Jun 30, 2023
Jamestown Settlement
Schedule
What better place to learn about our country, and it's early beginnings. If you are in Virginia, specifically Williamsburg. A visit to the Jamestown Settlement is a must. Everyone in the whole family will love it, and the kids learn a little about how life was, in the early days. Spend the day learning all about how the early settlers came to America and how they had to survive to make it possible to be where we are now. Hop on board replicas of the ships that brought them here. Learn to tie sailors knots, or see what the bunks looked like where they slept. Visit the James Fort which was a military fort, then venture over to the Powhatan Indian village to see how the Indians lived, in reed-covered homes. You can also watch a real blacksmith working with iron to create tools, and horseshoes for horses. After a day of learning, and watching recreations, you can head over to the Jamestown Settlement Cafe for a good meal. Have fun learning!
Jun 1, 2023
to
Jun 30, 2023
Busch Gardens Virginia: Busch Gardens Williamsburg Hours, Tickets & Info
Schedule
Busch Gardens Williamsburg is an amusement park that offers rides of all thrill levels and a few water rides for those who want to get out of the summer sun that June delivers. When guests arrive at the park, they will see everything from roller coasters that span dozens of feet to children's rides and rides that are suitable for the entire family. There are nine different villages that guests can explore in the park. These villages are designed to look like various countries in Europe. Food served in the park and some of the games have European themes as well. Aside from all of the rides, there are shows with animals, gift shops, restaurants, and characters who walk through the park and take pictures with guests. There are a few special features during the year, but in June, guests can enjoy the water rides and water slides including a large raft slide that takes guests spiraling to a small pool at the bottom.
Jun 1, 2023
to
Jun 30, 2023
Colonial Williamsburg
Schedule
Step back through time and find out more about the history of the United State on the Colonial Williamsburg Tour. The guided tour takes you through 300 acres of actual areas of historical influence. However, seeing the historical estates, vast plantations, and places of historical significance is only part of the tour, it is also an actual chance to experience first-hand events that took place during the founding of this country. Actual individuals reenact various parts of history and you have a chance to see some of the most historical figures of that time period. From the first President of the United States to Thomas Jefferson and Benjamin Franklin just to name a few. But know that those who play these parts are more than just actors they are historians who take their roles quite seriously to ensure the accuracy of what they are portraying to the guests. The tour is an excellent way to teach kids about the history of this country and immerse yourself in the period of time known as the 18th century.