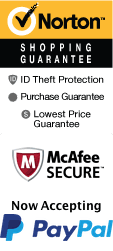 YOUR PEACE OF MIND IS OUR TOP PRIORITY
Should you need to cancel at any time, you have up to 48 hours from your vacation start date to do so for a 100% future travel credit.
Things to Do Williamsburg, VA May 2021
There are plenty of ways to discover the gorgeous city of Willamsburg in Virginia. Get out and experience Colonial Williambsurg and other historic wonders as well as tours and family-friendly activities. From Busch Gardens to Jamestown Settlement, there's something for everyone! Of course, you can also combine the adventures with lodging in the area.

Top May Things To Do In Williamsburg
May 1, 2021
to
May 31, 2021
Jamestown Settlement
Schedule
Take a trip back in time and learn what life was like for the early settlers who found themselves making a home in Jamestown Virginia. May is a perfect time to explore what life was like for the 17th century visitors. There is plenty to do and see when exploring the grounds of the Jamestown Settlement. Spend time exploring the replicas of the ships that brought the new settlers to America. Try to crawl into a sailors bunk or give you hand at trying to steer one of the ships. After exploring life at sea, explore the life on land. The replica fort is filled with homes for exploring as well as an Anglican church, the governor's house, and more. Try playing some games in the yard and dress up in armor. After seeing all that the fort has to offer, head to the Powhatan Village. Learn about the life of the Indians and play some of their games while learning how they cooked, made clothes, and more.
May 1, 2021
to
May 31, 2021
American Revolution Museum at Yorktown
Schedule
The American Revolution Museum at Yorktown is one of the best historical attractions that people can enjoy and has been named one of the Top 52 Places to Visit by New York Times. This museum shows guests the history if America's founding. Most people end up spending around two hours taking in this museum, but they can buy combo tickets that allow them to take in the Jamestown Settlement and spend around four hours. This tour can be enjoyed by people of all ages, and the handicapped can enjoy this tour as well. Guests are allowed to bring their cameras with them while they are taking in what this tour has to offer, and there is a gift shop on-site for them to get souvenirs to take home with them to remember their expierence. Some of the different activities that can be enjoyed while enjoying this museum include Film & Galleries, Forgotten Soldier, a Continental Army Encampment, and an Evolution-Era Farm.
May 1, 2021
to
May 31, 2021
Colonial Ghost Tour
Schedule
Whether you are into poltergeists and full-body apparitions or factual history and the events that cause them, you will find it in one of the most haunted and historical cities of old colonial Virginia, Williamsburg. Civil War buffs will enjoy Kimball Theater. The theater was once home for the performing arts and is later to become a facility used for the wounded and dying. Civil War soldiers still linger in the walls of the theater. Historical churches are hot spots for paranormal activities of all kinds. Bruton Parish is a church and hot spot for history enthusiasts, since the full-body apparition that haunts its walls, has important historical significance to the city of Williamsburg. Many residents built homes meant for happy family memories and ended up filled with tragedies that to this day, have never left. Don't plan a day, but rather a week in May if you want enough time to explore every hair tingling, skin-crawling, heebie-jeebie giving corner of old colonial Williamsburg with tours booking daily in May.
May 1, 2021
to
May 31, 2021
Colonial Escape Room
Schedule
I can't think of a better springtime activity to enjoy with the family than the Colonial Escape Room in Williamsburg, VA. Not only is there a wealth of historical knowledge to gain from each room, but there is also a ton of fun challenges and puzzles throughout the experience. I believe May is a great time to take the family to the Colonial Escape Room because it is when the weather in Williamsburg is perfect. There are three escape rooms that are each unique in their own cool, historical way. They also each have a different level of difficulty and require you to think in different ways to solve. Each piece of decor, furniture, and costuming is made to reflect the colonial era with a precise, historical, accuracy. I will definitely be bringing my family back to this Colonial Escape Room next May. Don't forget to take a lot of pictures in front of the decor found in this escape room.
May 1, 2021
to
May 31, 2021
Williamsburg 3 Hour Sailing Cruise
Schedule

May 1, 2021
to
May 31, 2021
Williamsburg Flight Center Airplane Tours
Schedule
Virginia is surrounded by many historic buildings and landmarks. The weather in May runs from 71? to 79? making it comfortable to be outdoors. Taking a flight tour in May will allow you to see the beautiful land of Virginia while gaining historic facts about popular landmarks. The flight is made for three people ages 3 and older however anyone under 18 must have an adult present. During your flight, you will see mansions, plantations, and many other famous landmarks. The month of May has the most time available, the tour lasts about 45 minutes and departs from Williamsburg, VA. Since times tend to book up, ensure you pick a time as soon as possible to ensure you are able to take part in this scenic event. Those who are coming from a long distance can look at the May vacation packages to take advantage of more historic areas. Make sure to bring your camera to get some spectacular photos.
View all events occurring during your stay