Williamsburg Haunted Ghost Tours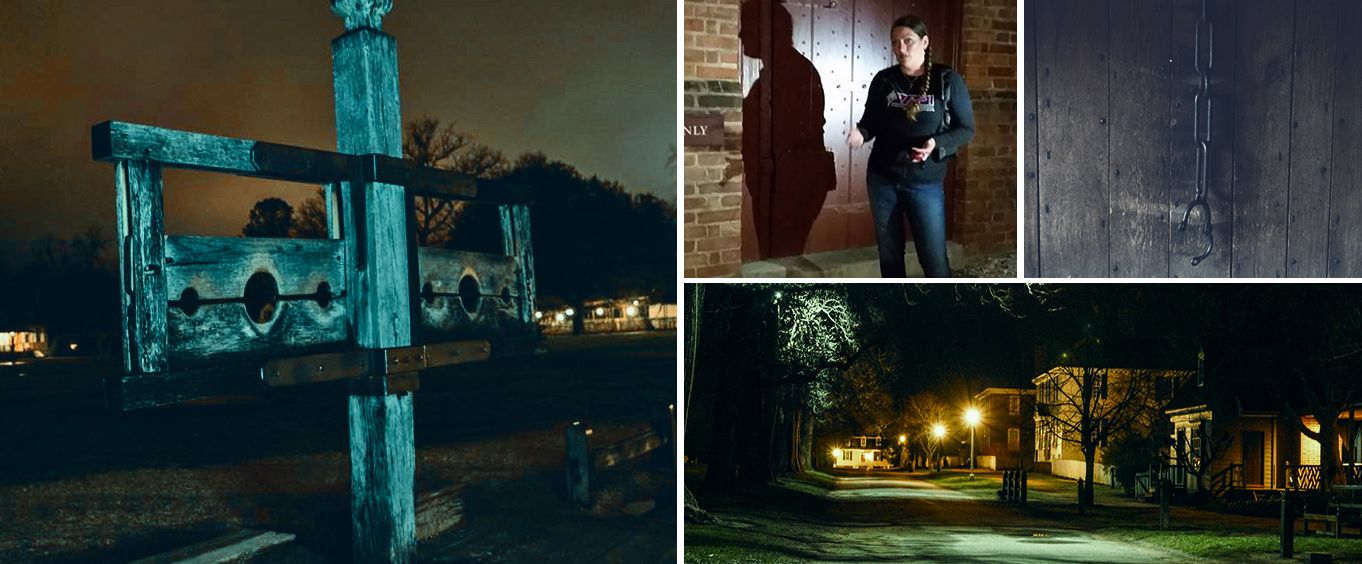 With a rich history and interesting past, the Williamsburg, VA area is a great place to go on some haunted ghost tours. There are plenty of areas in the region that are rich with haunted areas to see and explore. Bring the bravest friends and family along with you to enjoy the spooky tour and maybe have the chance to encounter some friendly apparitions! Be sure to book a hotel nearby and check out similar activities for the best experience.
Williamsburg Haunted Ghost Tours
When in Willimsburg, Virginia, tourists of all ages are always looking for something different to do and going on the ultimate and historic Williamsburg ghost tour will surely fit that bill. Explore some of the most infamously haunted locations in the area on this fun haunted ghost tour. On this ultimate paranormal tour, guests will explore Williamsburg's rich and colorful history and learn the local legends. Your knowledgeable guide is local and well-versed in the extensive origins of these hauntings. From Indian burial grounds to insane asylums and bloody murders, there are so many things to discover. There are so many things to learn, and this tour is a great way to enjoy some thrilling fun while exploring Williamsburg's mysterious past and the local legends that plague this southern hot spot.
Available 58 days between Nov 19 & Mar 31
Nov 20
N/A
Sold Out
Nov 21
N/A
Sold Out
Nov 24
N/A
Sold Out
Nov 25
N/A
Sold Out
Nov 27
N/A
Sold Out
Nov 28
N/A
Sold Out
Dec 01
N/A
Sold Out
Dec 02
N/A
Sold Out
Dec 04
N/A
Sold Out
Dec 05
N/A
Sold Out
Dec 08
N/A
Sold Out
>
On this historic Williamsburg cemetery and haunted ghost tour, you will explore three different cemeteries. Your tour guide will tell you haunted ghost stories and historical trivia as you walk among the tombstones of the historical cemeteries. This 90-minute adventure will leave you with memories that will last a lifetime. Meet your professional guide in front of the Colonial Courthouse on Duke of Gloucester Street where you will then head off to explore three historic cemeteries in Williamsburg! Not only do you learn about new and interesting people but it gives you an attachment feeling to the people and a sense of grounding with a new way to look into the past.
Available 334 days between Nov 19 & Oct 31
Nov 20
N/A
Sold Out
Nov 24
N/A
Sold Out
Nov 28
N/A
Sold Out
Nov 30
N/A
Sold Out
Dec 04
N/A
Sold Out
>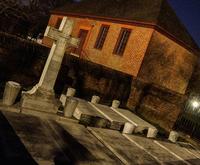 Ghosts are one of the most popular and debated subjects in existence and with good reason as the wonderful of the afterlife plagues us all, which makes the Williamsburg Haunted Ghost Tour a one of a kind experience that will educate and inform. Each of these spooky places comes with its own legends that will thrill and intrigue visitors who are brave enough to embark upon this journey. Do not miss out on this awesome and informative tour while you learn about the history of Williamsburg that professionals historians and psychics have evaluated over many years. This is perfect for any occasion and the whole group will be entertained. Check it out the next time you are in the area.
Available 349 days between Now & Oct 31