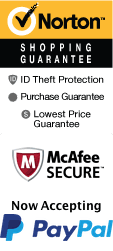 YOUR PEACE OF MIND IS OUR TOP PRIORITY
Should you need to cancel at any time, you have up to 48 hours from your vacation start date to do so for a 100% future travel credit.
Things to Do in Williamsburg, VA in October 2020
It is October! The air is a little chilly, Halloween decorations pop up around town, and Williamsburg has some fun attractions in store! Visit Busch Gardens and its annual spooky celebration, attempt the Colonial Escape Room, and pair it all with fantastic lodging for an unforgettable October 2020 getaway in Williamsburg!

Top October Things To Do In Williamsburg
Oct 1, 2020
to
Oct 31, 2020
Colonial Williamsburg
Schedule
When people plan a vacation they usually look to do something unique and different, which will leave them with lasting memories. The trip to Colonial Williamsburg does just that. People will feel like they traveled back in time to the 18th century. As they tour this beautiful area they will see people dressed up as they did back then. They will see people performing some real trades like blacksmithing, shoemaking and silversmithing. Tourist can also visit some historic landmarks that include, The Rockefeller's Bassett Hall, The Great Hope Plantation, The Governor's Palace and The Peyton Randolph House. A great thing about this vacation is tourist can get an all day pass, a three day pass or a seven day pass which people seem to enjoy. All in all this is a great vacation for the family and the kids will have a chance to dress up in the clothes of the 18th century, which is pretty cool to most kids.
Oct 1, 2020
to
Oct 31, 2020
Jamestown Settlement
Schedule
Take a tour of one of the earliest settlements in United States history dating over a decade before even the Pilgrims settled in the new world. The Jamestown Settlement tour gives guests an opportunity to step back to the century of the 1600s and the first English Colony. See historical places of significance in vivid models that capture the true places of that time in history. Enter the fort to go into the various housing settlements, the Anglican Church, the governor's residence and so much more. If that isn't enough you can find out more about Pocahontas and her Native American tribe the Powhatans. Not only will you hear stories but see actual reenacts of the settlers themselves, and even take part in games such as corncob darts. A fun way to learn more about the history of the earliest settlers in this country while taking a trip to Williamsburg, Virginia.
Oct 1, 2020
to
Oct 31, 2020
Miss Hampton II Harbor Cruise
Schedule
See the Norfolk Naval Base, Fort Wool, Blackbeard's Point, and much more from the Miss Hampton II Harbor Cruise. These cruises are fully narrated and last for about three hours. The guides are extremely knowledgeable about the area and are always happy to answer any questions that guests have. The cruise is educational, interesting, and fun for all ages. Learn more about this area, whether a local, or just visiting. This area is full of beauty and historical significance. Visitors will love seeing the Civil war island of Fort Wool. The cruise takes a 45-minute break here so that guests can enjoy a guided tour of the area. During the cruise be sure to take in all of the beauty that this special area of the country has to offer. Don't leave the camera at home. There will be many exquisite photographic moments that visitors will want to capture. Seeing the area by water gives guests an entirely new view. Don't miss out on this cruise.
Oct 1, 2020
to
Oct 31, 2020
American Revolution Museum at Yorktown
Schedule
With Halloween just around the corner, October is the best time to practice dressing up and enjoy being a different person for a day. The American Revolution Museum at Yorktown is a great place to do that as well as learn more about American History. This was a weak but exciting time of history for the United States. There are many activities that occur including Film and Galleries, Forgotten Soldier gallery, Continental Army Encampment and a Revolution era farm. All these pieces pay homage to this time period of American History and offer a realistic view of how this time period was during the Revolution. October is the perfect month to dress up and see what a different period of American history was like. The American Revolution Museum at Yorktown offers a perfect mid fall activity to enjoy with your family while learning about a different part of American History.
Oct 1, 2020
to
Oct 31, 2020
Colonial Ghost Tour
Schedule
October heralds cold winds, early nights, and colorful leaves, setting the perfect stage to explore Colonial Williamsburg in a 'spooky' light through its Colonial Ghost Tour. A walking tour meant for history lovers or seekers of ghostly thrills, this activity is open to all ages for those who seek an encounter with the paranormal. When the sun goes down, the ghost tour visits Peyton Randolph House, a national historical landmark as well as the site of 30 deaths. This night trip also calls upon Thomas Moore House, an infamous lady's man who dalliances with a married woman led to his tragic end. Rumor is the Whyte House hosts a female spirit with tourists reporting on the smells of lavender and chills of ghostly touches. Tourists experience further spooky encounters at the Kimball Theater, a former Civil War hospital as well as a warehouse, and Bruton Parish, making Colonial Williamsburg the place to visit for occult chills.
Oct 1, 2020
to
Oct 31, 2020
Colonial Escape Room
Schedule
During October, days are starting to become cooler to where you may not want to spend too long in the cold air; you will also be getting ready for Halloween, looking for spooky stories and new mysteries to discover. One way to discover and find a way through your own mystery with your family in a truly unique and unforgettable way is to visit the Colonial Escape Room in Williamsburg, Virginia. The Colonial Escape Room has three separate puzzle rooms each with their own sense of mystery for you and your family to discover and work your way through for a fun challenge. One of the rooms is a Samurai Showdown room in which you have to bring honor back to your clan as the last Samurai in existence in the bamboo forest. One of the other escape rooms is the Massacre Escape room which truly gives that creepy vibe you are looking for in October where you are trying to solve the crimes of the Greeting Card Killer. The Colonial Escape room is something fun to do with your whole family when traveling to Williamsburg this fall.
View all events occurring during your stay