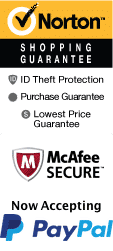 YOUR PEACE OF MIND IS OUR TOP PRIORITY
Should you need to cancel at any time, you have up to 48 hours from your vacation start date to do so for a 100% future travel credit.
Things to Do in Williamsburg in September 2022
Book a fun vacation to the history city of Williamsburg, VA and get ready to enjoy a marvelous time! There are plenty of great activities and attractions available in September, so whether you want to take a bus tour or enjoy exploring one of the historic settlements, you can make your time here memorable. Be sure to browse through all of the hotel and other lodging options available as well to complete your itinerary.

Top September Things To Do In Williamsburg
Sep 1, 2022
to
Sep 5, 2022
Busch Gardens Williamsburg
Schedule
Visiting Busch Gardens in Williamsburg, Virginia is a great place to visit, especially in September. School has already started for my kids when September arrives, but visiting Busch Gardens Williamsburg in September gives them a nice little break at the start of their school year before they really get into homework and studying. Busch Gardens in Williamsburg is filled with rides and wildlife. One of my favorite things to do with my kids is to ride one of their many roller coasters. A perfect roller coaster is exciting and scary all at the same time! Another favorite feature of mine is the nine villages that represent six European countries. It's a great way to feel like you're there with great food, architecture, and landscaping. Areas such as Banbury Cross that is based on England, or San Marco that is based on Italy, or Rhinefield that is based on Germany are what I love. I can "tour Europe" right at Busch Gardens.
Sep 1, 2022
to
Sep 30, 2022
Jamestown Settlement
Schedule
The Jamestown Settlement can be found in Williamsburg, and it allows a unique experience for guests of all ages, including the handicapped. Guests get to expierence a recreation of what it was like for the original English colonists with a life-size version of a military fort and Powhatan village that would have been found at the time. Guests get the chance to spend two hours in the settlement, and if the guests want to spend longer, they can get a special past to extend their time to four hours. Cameras are allowed, and if guests want even more souvenirs of their experience, there is an on-site gift shop. Not only is there the life-sized settlements that can be walked through, but there are also exhibits and films that can be enjoyed that will teach guests about what it was like at the time. There are also three replica ships at the pier that can be seen.
Sep 1, 2022
to
Sep 30, 2022
Colonial Williamsburg
Schedule
Colonial Williamsburg Museum: If you are someone who is passionate about history and learning more about the way tat the world was before, this museum is the perfect place for you to experience history come to life. The Colonial Williamsburg museum is the perfect museum to visit in the month of September. You will be able to meet historic figures such as George Washington and Thomas Jefferson. History comes to life at this museum and this is why it is the perfect place for you to bring your children! Your children and your family will be able to learn many different interesting facts and they will be able to connect with history a lot better than by reading about it. The Colonial Williamsburg musuem is a museum that will help you understand the reason behind why our world is the way that it is today. Reconnecting with history is something important to do!
View all events occurring during your stay