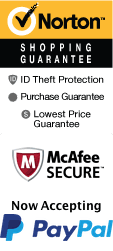 YOUR PEACE OF MIND IS OUR TOP PRIORITY
Should you need to cancel at any time, you have up to 48 hours from your vacation start date to do so for a 100% future travel credit.
Things to Do in Williamsburg, VA in September 2020
Fall is rearing its head, turning the leaves gorgeous colors and chilling the weather. This is the perfect time to visit Williamsburg! See gorgeous aerial views on a plane or helicopter tour, ride all of the rides at Busch Gardens, or visit the Virginia Musical Museum to learn more about the city. You can have an awesome vacation this September 2020!

Top September Things To Do In Williamsburg
Sep 21, 2020
to
Sep 30, 2020
Colonial Williamsburg
Schedule
Colonial Williamsburg Museum: If you are someone who is passionate about history and learning more about the way tat the world was before, this museum is the perfect place for you to experience history come to life. The Colonial Williamsburg museum is the perfect museum to visit in the month of September. You will be able to meet historic figures such as George Washington and Thomas Jefferson. History comes to life at this museum and this is why it is the perfect place for you to bring your children! Your children and your family will be able to learn many different interesting facts and they will be able to connect with history a lot better than by reading about it. The Colonial Williamsburg musuem is a museum that will help you understand the reason behind why our world is the way that it is today. Reconnecting with history is something important to do!
Sep 21, 2020
to
Sep 30, 2020
Jamestown Settlement
Schedule
The Jamestown Settlement can be found in Williamsburg, and it allows a unique experience for guests of all ages, including the handicapped. Guests get to expierence a recreation of what it was like for the original English colonists with a life-size version of a military fort and Powhatan village that would have been found at the time. Guests get the chance to spend two hours in the settlement, and if the guests want to spend longer, they can get a special past to extend their time to four hours. Cameras are allowed, and if guests want even more souvenirs of their experience, there is an on-site gift shop. Not only is there the life-sized settlements that can be walked through, but there are also exhibits and films that can be enjoyed that will teach guests about what it was like at the time. There are also three replica ships at the pier that can be seen.
Sep 22, 2020
to
Sep 30, 2020
Miss Hampton II Harbor Cruise
Schedule
The horrible heat has subsided and September has brought cooler weather. Grab your camera and family, come on over to Hampton, Virginia and take a three hour tour on The Miss Hampton II Harbor Cruise. This is the only harbor cruise vessel in Southeast, Virginia. What a great way to sightsee Virginia's ocean front. Your journey will be through Chesapeake Bay, the naval base in Northfolk Virginia, Hampton Roads Harbor and more. You will have a tour guide, so he can answer any questions that you might have. You'll get to explore : ? Hampton Roads Harbor ? Captain John Smith and First Settlers Of Jamestown Island (maybe you can see Pocahontas) ? Blackbeard's Point ? Fort Monroe ? Casemate Museum ? Old Point Comfort Museum ? Fort Wool ? Norfolk Naval Base ? Site of the Battle of the Ironclads, Monitor and Merrimac Do something different, stop just exploring Williamsburg's famous land areas, take it to the water.
Sep 21, 2020
to
Sep 30, 2020
American Revolution Museum at Yorktown
Schedule
Come get immersed in America's history at the American Revolution Museum in Yorktown! Step back in time as you experience the personal tales of African American slaves on either side of the war, or step into the shoes of a Revolutionary War soldier in a Continental Army encampment. Museum exhibits include hundreds of items on display including weapons, maps, and furniture from Colonial America and beyond. Combination passes are also available to visit both the American Revolution Museum at Yorktown as well as the Jamestown Settlement, giving both experienced history buffs and young ones alike an encompassing look at some of our nation's earliest and most important history. Learn about the events that led to the Revolutionary War through living history performances, replicas and recreations of English ships and American military forts! Come see, hear, feel, and experience exactly what happened that started the United States of America down its path to become the great nation we know today.
Sep 21, 2020
to
Sep 30, 2020
Colonial Ghost Tour
Schedule
Fall is the season for enjoying all the spookiness that exists in certain towns such as Williamsburg, Virginia, especially since in September Halloween is right around the corner and nights are coming earlier and earlier. One of the best ways to enjoy the spooky season is to enjoy a ghost tour such as the Colonial Ghost Tour that starts in colonial Williamsburg, Virginia, taking you to some of the most historical sites for ghosts. The Kimball Theater is where the tour will begin, which is notorious for being one of the most haunted spots in Williamsburg, especially as it was once a hospital during the Civil War. You will also see some of the most famous homes in the colonial Williamsburg area, including the Thomas Moore House, the Peyton Randolph House and the Wythe House. Merchant's Square is truly one of the most haunted locations in the country, especially with the stops mentioned as well as the Bruton Parish, and you will learn quickly about the vast history of this area and see ghostly sightings yourself!
Sep 21, 2020
to
Sep 30, 2020
Colonial Escape Room
Schedule
This escape room can be found in Williamsburg, VA, and it can be enjoyed by people of all ages. The escape room lasts for an hour max before the instructors let out the ones who are working on solving the problems. There are three different rooms that can be chosen between with each of them having a unique experience for the customer to enjoy. Each of the rooms are set to a different skillset, which means people can work their way from doing the simplier room up to doing the more difficult room. The clues are very hard to find in each room because they are hidden well within the theme of the room, such as being hidden in the decor or furniture. Customers are not allowed to take cameras with them into these escape rooms, and they are not very wheelchair accessible, which somewhat limits the people who can enjoy it.
View all events occurring during your stay