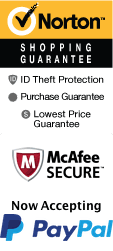 YOUR PEACE OF MIND IS OUR TOP PRIORITY
Should you need to cancel at any time, you have up to 48 hours from your vacation start date to do so for a 100% future travel credit.
Things to Do in Williamsburg, VA in September 2020
Fall is rearing its head, turning the leaves gorgeous colors and chilling the weather. This is the perfect time to visit Williamsburg! See gorgeous aerial views on a plane or helicopter tour, ride all of the rides at Busch Gardens, or visit the Virginia Musical Museum to learn more about the city. You can have an awesome vacation this September 2020!

Top September Things To Do In Williamsburg
Sep 1, 2020
to
Sep 27, 2020
Busch Gardens Williamsburg
Schedule
Visiting Busch Gardens in Williamsburg, Virginia is a great place to visit, especially in September. School has already started for my kids when September arrives, but visiting Busch Gardens Williamsburg in September gives them a nice little break at the start of their school year before they really get into homework and studying. Busch Gardens in Williamsburg is filled with rides and wildlife. One of my favorite things to do with my kids is to ride one of their many roller coasters. A perfect roller coaster is exciting and scary all at the same time! Another favorite feature of mine is the nine villages that represent six European countries. It's a great way to feel like you're there with great food, architecture, and landscaping. Areas such as Banbury Cross that is based on England, or San Marco that is based on Italy, or Rhinefield that is based on Germany are what I love. I can "tour Europe" right at Busch Gardens.
Sep 1, 2020
to
Sep 30, 2020
Colonial Williamsburg
Schedule
Colonial Williamsburg Museum: If you are someone who is passionate about history and learning more about the way tat the world was before, this museum is the perfect place for you to experience history come to life. The Colonial Williamsburg museum is the perfect museum to visit in the month of September. You will be able to meet historic figures such as George Washington and Thomas Jefferson. History comes to life at this museum and this is why it is the perfect place for you to bring your children! Your children and your family will be able to learn many different interesting facts and they will be able to connect with history a lot better than by reading about it. The Colonial Williamsburg musuem is a museum that will help you understand the reason behind why our world is the way that it is today. Reconnecting with history is something important to do!
Sep 1, 2020
to
Sep 30, 2020
Jamestown Settlement
Schedule
The Jamestown Settlement can be found in Williamsburg, and it allows a unique experience for guests of all ages, including the handicapped. Guests get to expierence a recreation of what it was like for the original English colonists with a life-size version of a military fort and Powhatan village that would have been found at the time. Guests get the chance to spend two hours in the settlement, and if the guests want to spend longer, they can get a special past to extend their time to four hours. Cameras are allowed, and if guests want even more souvenirs of their experience, there is an on-site gift shop. Not only is there the life-sized settlements that can be walked through, but there are also exhibits and films that can be enjoyed that will teach guests about what it was like at the time. There are also three replica ships at the pier that can be seen.
Sep 1, 2020
to
Sep 30, 2020
Miss Hampton II Harbor Cruise
Schedule
The horrible heat has subsided and September has brought cooler weather. Grab your camera and family, come on over to Hampton, Virginia and take a three hour tour on The Miss Hampton II Harbor Cruise. This is the only harbor cruise vessel in Southeast, Virginia. What a great way to sightsee Virginia's ocean front. Your journey will be through Chesapeake Bay, the naval base in Northfolk Virginia, Hampton Roads Harbor and more. You will have a tour guide, so he can answer any questions that you might have. You'll get to explore : ? Hampton Roads Harbor ? Captain John Smith and First Settlers Of Jamestown Island (maybe you can see Pocahontas) ? Blackbeard's Point ? Fort Monroe ? Casemate Museum ? Old Point Comfort Museum ? Fort Wool ? Norfolk Naval Base ? Site of the Battle of the Ironclads, Monitor and Merrimac Do something different, stop just exploring Williamsburg's famous land areas, take it to the water.
Sep 1, 2020
to
Sep 13, 2020
Water Country USA
Schedule
When the heat of September seems to be overwhelming, guests can enjoy the pools and slides at Water Country USA in Williamsburg. The park offers dozens of activities for guests of all ages including a wading area for young children. When guests arrive at the park, they will see bright colors of orange, green, and blue that stand out in the September sun. There are several resorts around the water park and amenities inside the park that make staying there for hours at a time fun and exciting. With over two dozen rides, pools, and other attractions, the water park is one that offers a way to cool off and enjoy time together. A lazy river is located in the middle of the park. Slides of all sizes are positioned around the perimeter with pools of all designs and various depths located in the center of the park. After swimming, guests can enjoy food from one of the stands or get a souvenir from one of the gift shops.
Sep 1, 2020
to
Sep 30, 2020
Ripley's Believe It or Not! Museum Williamsburg
Schedule
The Ripley's Believe It or Not! Museum Williamsburg is a must see and provides plenty of fun for all ages. Visitors usually spend on an average about 2 to 3 hours when visiting so that gives you enough time to browse over 350 exhilarating exhibits. Some of the exhibits include a 500 foot gorilla make out of nails, spooky graveyards, natural disasters, genuine shrunken heads and so much more! The admission also gives you access to the 4D show with surround sound and exciting motion stimulation. There is also a Candy Shop on-site that offers 150 different flavors of candy to put your likes and dislikes to the test! You will be able to check out a variety of beautiful and bizarre sights from our world's rich history. There are several different dates, times and packages to offer for any family big or if you are coming in with a group.
View all events occurring during your stay