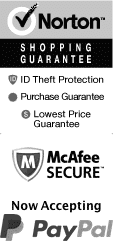 Things to Do in Williamsburg in September 2023
Williamsburg is an extremely historic city with plenty to explore. While in the area, you can visit places like the Jamestown Settlement or Colonial Williamsburg to get in touch with its historic roots. There are also fun family-themed activities like cruises and the Busch Gardens theme park to enjoy. No matter what you decide to do while in the area, there is plenty of fun to be had in Williamsburg, VA!
Top Things To Do In Williamsburg in September
Sep 22, 2023
to
Sep 30, 2023
Jamestown Settlement
Schedule
September is a fantastic month to explore Jamestown Settlement in Williamsburg, Virginia. With the pleasant weather, fewer crowds, and more personalized tours, visitors can take their time to learn about the 17th-century English settlement and the local Powhatan Indian tribe. The site features interactive exhibits, reconstructed buildings, and an outdoor living history museum, immerse travelers in the area's colonial past. This activity is perfect for those looking to experience the authentic history and culture of the Chesapeake Bay region.
Sep 22, 2023
to
Sep 30, 2023
American Revolution Museum at Yorktown
Schedule
September is the perfect month to visit the Yorktown Victory Center in Williamsburg, Virginia. Experience the revolutionary era with mild autumn temperatures and less crowded exhibits. Engage in vivid reenactments, explore interactive displays, and tour military encampments. Special events often scheduled in September make history come alive uniquely. You'll wander through re-created colonial homes and enjoy breathtaking views of the York River - a journey back in time that is educational, memorable, and deeply enriching.
Sep 22, 2023
to
Sep 30, 2023
Busch Gardens Virginia: Busch Gardens Williamsburg Hours, Tickets & Info
Schedule
If you're planning a trip to Busch Gardens Europe in Williamsburg, September is the perfect month to visit. With the summer heat starting to taper off, the weather is more comfortable and crowds are thinner, allowing you to enjoy attractions like the park's thrilling roller coasters and animal exhibits at a more relaxed pace. Additionally, the park offers a variety of special events throughout the month, including Halloween-themed activities and live entertainment. Don't miss out on the fun and savings of a September visit to Busch Gardens Europe.
Sep 22, 2023
to
Sep 30, 2023
Colonial Williamsburg
Schedule
September is a wonderful month to visit Colonial Williamsburg in Virginia. The weather is mild with cooler temperatures, making it perfect for the outdoor activities and historical tours. Visitors will get an authentic experience of the colonial times with the gorgeous fall foliage and the array of seasonal events such as Octoberfest and the yearly Virginia Food and Wine Festival. September is an ideal time to explore the 300-acre historic district with numerous interactive exhibits, live entertainment, and charming shops.
Sep 22, 2023
to
Sep 30, 2023
The Original Ghost of Williamsburg
Schedule
Visiting "The Original Ghosts of Williamsburg" tour in September adds a touch of seasonal charm to this already intriguing experience. As summer ends, the cooler nights enhance the eerie ambiance of this historic ghost walk. The less crowded streets during this month offer a more intimate exploration of the haunted tales. Williamsburg, bathed in autumn hues, further illuminates the supernatural elements, making the ghost stories come even more alive, thereby creating an unforgettable experience for visitors.
Sep 22, 2023
to
Sep 30, 2023
Williamsburg Savory Foodie Tour
Schedule
Experience a culinary journey in September with the Williamsburg Savory Foodie Tour. As autumn ushers in, relish the cool, pleasant Virginia climate while exploring historic Williamsburg's food scene. This guided tour allows you to learn about local history and food culture, tasting delicious food and drinks from uniquely crafted menus. Conclude your summer travels on a high note by treating your tastebuds and feeding your mind with Williamsburg's rich heritage. This gastronomic adventure is a September must!