Williamsburg, Virginia Attractions
Whether you choose to explore through history or through a loop of a roller coaster, Williamsburg, Virginia is the place for you. Book your tickets online for the
Colonial Williamsburg Freedom Pass
and experience historic America, or visit
Bush Gardens Europe
and experience unheard of thrills.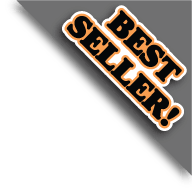 Special Offer: 7 Days for Price of 1 Day
Click Here for More Information






Home of the Loch Ness Monster double looping roller coaster, Curse of the Darkastle and many other attractions, Busch Gardens Williamsburg has thrilling fun for the whole family while allowing guests to get a glimpse of the food and dress of six European countries with its theme.
Available 141 days between Apr 20, 2018 & Oct 28, 2018
View Schedule
Apr 21
10:00 AM
to
10:00 PM
>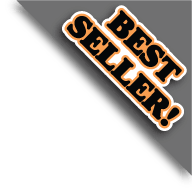 Take a stroll along Duke of Gloucester street in Colonial Williamsburg's most famous attraction, where gorgeous colonial architecture and costumed re-enactors bring the experience of America's earliest days to life for the whole family.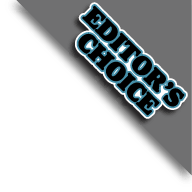 Noted for its history as one of the first colonies of founded in the United States, the Jamestown Settlement features replicas of the three ships responsible for bringing the colonists to Virginia in 1607 as well as many other attractions to highlight the unique history of this colony.
The Virginia Living Museum is an educational attraction that features hands-on wildlife experiences, conservation efforts for Virginia's endangered species, a 30,000-gallon aquarium, and a 3/4 mile boardwalk through aviaries and wetlands exhibits.
Marvels are abundant in Ripley's Believe it or Not in Williamsburg; the museum takes its visitors on a path from spooky graveyards to natural disaster sites, offering such interesting exhibits as an 8-foot tall transformer that will blow your mind!
Apr 20
10:00 AM
to
10:00 PM
Apr 21
10:00 AM
to
10:00 PM
>
One of the largest water theme parks in the United States, Water Country USA is a fun fill trip for the whole family, with over 30 rides and attractions to chose from.
Available 106 days between May 19, 2018 & Sep 9, 2018
View Schedule
The Yorktown Visitor Center takes advantage of a variety of attractions like outdoor living history exhibits, timelines, and videos to showcase the diverse history of the area from colonization to the end of the Revolutionary War.
Experience Norfolk aboard a top of the line cruise, have lunch with a fully narrated tour of Norfolk harbor, an enchanting candle-lit dinner with live vocals, and dance the night away at the top-40 after party!