Williamsburg Attractions
Editor's Pick
Year after year our customers say this is an outstanding activity, we are sure you will agree.
Noted for its history as one of the first colonies of founded in the United States, the Jamestown Settlement features replicas of the three ships responsible for bringing the colonists to Virginia in 1607 as well as many other attractions to highlight the unique history of this colony.
Best Seller
This is one of our most popular activities. Be sure to book soon before it sells out!
Busch Gardens is an attraction like no other. This amazing theme park is one of the great treasures of Williamsburg, VA. With numerous attractions and roller coasters in the park, this place has long been a favorite of locals and guests alike.
Dec 16
12:00 PM
to
10:00 PM
Dec 23
12:00 PM
to
10:00 PM
>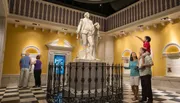 The American Revolution Museum at Yorktown takes advantage of a variety of attractions like outdoor living history exhibits, timelines, and videos to showcase the diverse history of the area from colonization to the end of the Revolutionary War.
Best Seller
This is one of our most popular activities. Be sure to book soon before it sells out!
Create memories that the whole family will love at the world's largest living museum! Visit the 18th century with ease and learn how the world used to be at this fabulous attraction.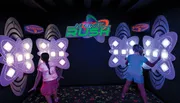 Marvels are abundant in Ripley's Believe it or Not attraction in Williamsburg; the museum takes its visitors on a path from spooky graveyards to natural disaster sites, offering such interesting exhibits as an 8-foot tall transformer that will blow your mind!
Attractions abound in Williamsburg and its surrounding areas, and one of the most popular experiences is the America's Historic Triangle tour, which includes visits to Colonial Williamsburg, Historic Jamestown, and Yorktown. Immerse yourself in early American history as you walk the streets of restored buildings, watch reenactments of historic events, and explore the museums and exhibits that bring the past to life. This pass is a must for anyone interested in American history and the birth of our nation.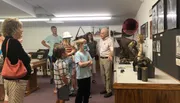 This interesting museum attraction is home to countless displays all dedicated to preserving the history of Virginian musicians. There are many exhibits to see and things to learn.
<
Dec 17
N/A
Dec 24
N/A
Dec 25
N/A
>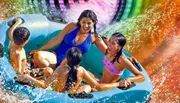 One of the largest water theme parks in the United States, Water Country USA is a fun-filled trip for the whole family, with over 30 rides and attractions to choose from.