YOUR PEACE OF MIND IS OUR TOP PRIORITY
Should you need to cancel at any time, you have up to 48 hours from your vacation start date to do so for a 100% future travel credit.
Williamsburg Attractions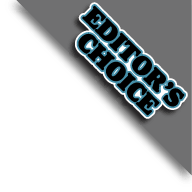 Noted for its history as one of the first colonies of founded in the United States, the Jamestown Settlement features replicas of the three ships responsible for bringing the colonists to Virginia in 1607 as well as many other attractions to highlight the unique history of this colony.
Available 188 days between Jun 25 & Dec 31
This interesting museum attraction is home to countless displays all dedicated to preserving the history of Virginian musicians. There are many exhibits to see and things to learn.
Available 190 days between Now & Dec 31
Marvels are abundant in Ripley's Believe it or Not attraction in Williamsburg; the museum takes its visitors on a path from spooky graveyards to natural disaster sites, offering such interesting exhibits as an 8-foot tall transformer that will blow your mind!
Available 184 days between Jul 1 & Dec 31
Jul 04
10:00 AM
to
11:00 PM
Jul 05
10:00 AM
to
11:00 PM
Jul 11
10:00 AM
to
11:00 PM
Jul 12
10:00 AM
to
11:00 PM
Jul 18
10:00 AM
to
11:00 PM
Jul 19
10:00 AM
to
11:00 PM
>
Experience Norfolk aboard a top of the line cruise attraction. Have lunch with a fully narrated tour of Norfolk harbor, an enchanting candle-lit dinner with live vocals, and dance the night away at the top-40 after party!
Available 280 days between Jun 16 & Mar 31
Jun 20
11:00 AM
4:00 PM
8:00 PM
Jun 27
11:00 AM
4:00 PM
8:00 PM
>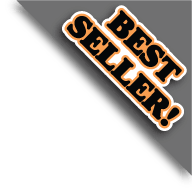 Create memories that the whole family will love at the world's largest living museum! Visit the 18th century with ease and learn how the world used to be at this fabulous attraction.
Available 216 days between May 31 & Jan 1
One of the largest water theme parks in the United States, Water Country USA is a fun-filled trip for the whole family, with over 30 rides and attractions to choose from.
Available 71 days between Jul 1 & Sep 13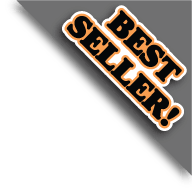 Busch Gardens is an attraction like no other. This amazing theme park is one of the great treasures of Williamsburg, VA. With numerous attractions and roller coasters in the park, this place has long been a favorite of locals and guests alike.
Available 155 days between Jun 13 & Dec 31
Jun 13
10:00 AM
to
10:00 PM
Jun 20
10:00 AM
to
10:00 PM
Jun 27
10:00 AM
to
10:00 PM
Jun 28
10:00 AM
to
10:00 PM
>
The American Revolution Museum at Yorktown takes advantage of a variety of attractions like outdoor living history exhibits, timelines, and videos to showcase the diverse history of the area from colonization to the end of the Revolutionary War.
Available 188 days between Jun 25 & Dec 31