Yorktown Victory Center
2110 Jamestown Rd , Route 31 S Williamsburg, VA 23185 |
1-800-987-9852

On October 19, 1781, the decisive military campaign of the American Revolution culminated with the British surrender to American and French forces under the command of George Washington.

Details

Most guests spend 2-4 hours at the attraction.

Appropriate for All Ages

Handicap Accessible

Both Cameras and Video Cameras are Permitted

View Schedule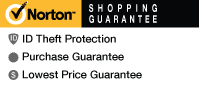 Description
The Siege of Yorktown effectively ended the six-year struggle of the Revolutionary War and set the stage for a new government and nation. Today the Yorktown Victory Center, a museum of the American Revolution, chronicles America's evolution from colonial status to nationhood through a unique blend of timeline, film, thematic exhibits and outdoor living history.
An open-air exhibit walkway details events that led to American colonies to declare independence from Britain. Indoor exhibition galleries portray the Declaration of Independence as a revolutionary document that attracted international attention, recount the war's impact on ten ordinary men and women who left a record of their experiences, highlight the roles of different nationalities at the Siege of Yorktown, and explore the story of the Betsy and other British ships lost in the York River during the siege. Exhibits also describe how people from many different cultures shaped a new society and the development of a new government with the Constitution and Bill of Rights. Outdoors, visitors can explore a re-created Continental Army encampment, where historical interpreters describe and depict daily life of American soldiers at the end of the war. A replica of a 1780s farm, complete with a house, kitchen, tobacco barn, crop fields, and herb and vegetable garden shows how many Americans lived during the Revolutionary era. This is an amazing experience that you truly will never forget!
Jamestown Settlement & Yorktown Victory Combo
With a combination pass to both Jamestown Settlement and the Yorktown Victory Center you'll find an encompassing look at our nation's history. Aside from exploring the events at Yorktown that led to the Revolutionary War, you'll also have the chance to absorb the cultural history of Jamestown through film, galleries and living history performances.
Options:
Yorktown & Jamestown Combo
Available Now until 12/31/2016 View Detailed Schedule
With this combo ticket, you can enjoy one-day admission to both Yorktown Victory Center and Jamestown Settlement, which can be visited on the same or on separate days. This combination gives you the opportunity to explore not only this historical fort, but also the Victory Center, which chronicles America's evolution from colonial status to nationhood.
Yorktown Victory Center
Available Now until 12/31/2016 View Detailed Schedule
Visit Yorktown Victory Center for one day, and experience the American Revolution. From colonial status to nationhood, learn about the rise of America through film, exhibits, and outdoor living history.
Reviews

WILLIAMSBURG VA
HOTELS & VACATION PACKAGES
MOST POPULAR THINGS TO DO
IN WILLIAMSBURG VIRGINIA