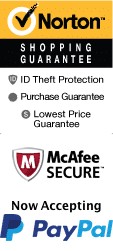 Water Country USA
176 Water Country Pkwy Williamsburg, VA 23185
1-800-987-9852
Chat Now
Guests can beat the summer heat and splash into a great time at the mid-Atlantic's largest water park. The park offers a great family fun-filled adventure with a 50s and 60s retro surf theme, new resort-style amenities and more than 30 state-of-the-art rides and attractions including the park's newest coaster, Cutback! This is one of the cool things to do in Williamsburg on your Williamsburg, VA vacation.
You and your entire family will enjoy multiple different kinds of fun including slides, pools, lazy rivers, and kid play areas. Other than the adventures you can also enjoy great dining from The Catalina Grille Diner for American style burgers, hot dogs, and more. Enjoy fruit, yogurt, sandwiches, and yummy wraps at the Launch Pad Express Cafe or burritos, rice bowls, and nachos over at the Boardwalk Southwest Grill. After a day of fun, remember this adventure forever at one of the three gift shop areas for the perfect souvenir!
Tube Rides
Aquazoid

- 4-person raft flies 20 feet per second on a 9 foot wide flume going over 800 feet through dark tunnels and under waterfalls!

Big Daddy Falls

- 4-person raft river rapids that goes around high banking turns and through tunnels for an excellent adventure!

Colossal Curl

- Mega-slide starts with a funnel into enclosed tubes on a 4-person cloverleaf raft where you ride high above the park for a great ending slide!

Jet Scream

- Choose one of four inner tube flume rides for multiple different experiences. Flying towards the bottom at 25 mph, you will have a great splash at the end for a thrilling experience.

Malibu Pipeline

- 2-person tube ride through mostly enclosed tubes with maximum drops of 55ft. with surprise twists and turns and jets to enjoy!

Wild Thang

- 2-person open flume fast-paced adventure going 500 feet on fun twists and turns!
Slides
Cutback

- Coaster with 5 flying saucer turns that twists and turns through tubes at flying speeds for thrilling ride!

Nitro Racer

- High-speed mat slide traveling over 300 feet in less than four seconds! Race your friends as six single riders can go down each slide at the same time!

Rampage

- Hold tight as you surf down the steep boggan slide at a 60-degree drop where you skid across a pool at the end.

Vanish Point

- This exciting slide starts on a platform that drops out beneath you to begin a fun slide down for a fun experience!
More Fun
Rock 'n' Roll Island

- This 11,000 sq ft. area is surrounded by a lazy river and features three waters slides and fun challenges such as walking across the floating logs.

Hubba Hubba Highway

- Fast moving river adventure that involves no tube to enjoy. Including fun spray areas waiting to drench you as you coast along this fun crazy current adventure.

Surfer's Bay

- Enjoy the waves in a 23,000 sq ft. pool that reaches all the way to 8 feet deep. This fun wave pool features 4ft. waves that can last up to 8 minutes!
Kids Playgrounds
Cow-A-Bunga

- A fun children's play and splash area that features heated shallow pools, three kid slides, and tons of interactive features.

H2O UFO

- The largest playground for kids and parents to enjoy together with interactive features and fun kid friendly slides.

Kritter Korral

- This children's play area features kid friendly waterslides in the shape of their favorite ocean creatures. It also includes interactive areas with fountains, splash areas, and waterfalls!

water country usa photos
Reviews

Adrienne Ford
Baltimore, MD
✓
Verified Traveler
"Water Country was awesome."
Water country was awesome...My husband, son and i enjoyed being able to go all 4 days of our trip. Just have to make sure you have the additional money to park

Zoraida Rosa
New York, NY
✓
Verified Traveler
My family loves this place, it was so much fun. It's a nice place to cool off on those hot summer days, we sure did.

Ehi
Merrick, NY
✓
Verified Traveler
The best water park. We have been all over and this is in our top picks. We are planning now for this year. Don't miss it!

Chris Maslo
Williamsburg V.A.
✓
Verified Traveler
"This park is incredible!"
This park is incredible! There's so much to do and you never get tired of the attractions and rides. It's the perfect place to visit over a summer vacation.
Frequently Asked Questions for Water Country USA:
What is the policy in case of inclement weather?

The waterpark closes with severe weather but if the park has been closed for at least 60 minutes because of this, guests will be issued a rain check.

Are the pools heated?

Yes. On cooler days, the water is heated to 82 degrees.

Are there showers at Water Country USA?

Yes, there are showers and changing rooms.

Can you leave and come back?

Yes, you can leave and re-enter on the same day. Just keep your ticket.

Is alcohol served?

Yes

Are Water Country USA and Busch Gardens connected?

They are next to each other. It is about a six minute drive from Water Country USA to Busch Gardens.

What is included in the admission price?

Includes all rides and attractions.

Are wheelchairs and strollers available?

Yes, There is a rental fee.

What on-site amenities are available?

ATM, picnic areas, eateries, gift shops.

What style of dress is recommended?

Swimwear. Athletic shorts and loose clothing is not allowed on most attractions. Please wear appropriate flip flops or water shoes.

Is parking available on-site?

Yes. General Parking is $17.

Are lockers available?

Yes. There is a small rental fee.

How large is Water Country USA?

There are more than 40 rides.

Is smoking allowed?

Only in designated smoking stations.