Colonial Williamsburg
101 Visitor Center Drive Williamsburg, VA 23185 |
1-800-987-9852

Step back in time to the 18th century and find yourself enthralled by the costumed residents and historical buildings of Colonial Williamsburg.

Details

Most guest spend approximately 2-6 hours at the attraction.

Appropriate for All Ages

Handicap Accessible

View Schedule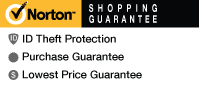 Description
You'll tour historically accurate sites and view magnificent architecture that tell the story of the birth of America. Families will enjoy the costumed interpreters as they demonstrate what life was like during the early years of America and kids will especially enjoy the opportunity to dress up in Colonial costumes and 'walk in the shoes' of their forefathers.
The past comes alive each and every day at Colonial Williamsburg with the chance to choose between the Single-Day Ticket or the 3-Day Multi Day Ticket. Regardless of the ticket option you choose, you will be able to roam the over 300-acre Historic Area featuring political sites, historic homes, Great Hopes Plantation and be treated to the informative 30 minute film, Williamsburg: The Story of a Patriot. For your convenience, there is a complimentary Historical Area shuttle service and parking at the visitor's center.
Points of Interest:
Great Hopes Plantation - An interactive, living history site that represents an 18th-century plantation.

The Revolutionary City - A Colonial Adventure - A series of live performances covering the events that led to American independence from 1774 - 1781.

The Governor's Palace - One of the largest buildings in Colonial Williamsburg, home to Virginia's post colonial governors and Royal Governors.

DeWitt Wallace Decorative Arts Museum - Collection of various American and British antiques from the 17th - 19th centuries.

Bassett Hall - Former 18th century home of John D. Rockefeller and temporary guest home of George Armstrong Custer.
Historic Area Exhibits:
Courthouse - Where Treaty of Paris was read, ending the Revolutionary War

Public Gaol - A famous prison in the colonial times

Magazine - A large storage facility for colonial-era guns and ammo

Home of Peyton Randolph - Large mansion composed of many of Peyton
Randolph's belongings. He was the first President of Continental Congress.

Home of George Wythe - A National Landmark and home of Wythe, the 'father of American Jurisprudence.'

Options:
Colonial Williamsburg 1 Day Pass
Available Now until 12/31/2016 View Detailed Schedule
Take this single-day pass to Colonial Williamsburg for an in-depth tour of this 18th century style historic area. Take in the historically accurate sights and magnificent architecture that tells the story of the birth of America.
Colonial Williamsburg 3 Day Pass
Available Now until 12/31/2016 View Detailed Schedule
With this multi-day pass, you will be able to visit Colonial Williamsburg for three consecutive days, full of costumed interpreters, historic homes, and political sites in the over 300-acre historic area!
Events at:
Colonial Williamsburg:
Location:

Colonial Williamsburg

Few places throughout the nation offer a more patriotic, authentic view of our nation's past than Colonial Williamsburg, making it the perfect destination for a Fourth of July vacation.

WILLIAMSBURG VA
HOTELS & VACATION PACKAGES
MOST POPULAR THINGS TO DO
IN WILLIAMSBURG VIRGINIA