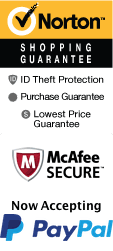 YOUR PEACE OF MIND IS OUR TOP PRIORITY
Should you need to cancel at any time, you have up to 48 hours from your vacation start date to do so for a 100% future travel credit.
Things to Do in Williamsburg, VA in December 2020
Christmas is booming in Williamsburg! Head to the candycane-lined pathways of Busch Gardens to see festive wonders, enjoy attractions, shows, and more, and create lasting memories with your loved ones. Your December 2020 is sure to be a blast! Do not miss out on all of the fun during your vacation.

Top December Things To Do In Williamsburg
Dec 1, 2020
to
Dec 31, 2020
Colonial Williamsburg
Schedule
Colonial Williamsburg- The Perfect Museum to Go to with your family: Colonial Williamsburg is a great museum to go explore with your family in the month of December! Your children will absolutely love getting to know more history and the historical events that happened. You and your family will have the ability to talk to the professional actors that this museum has! These professional actors have a lot of experience the history field and will be able to tell you stories about important events that happened as if they were there living it. They will also give you the opportunity to ask any questions that you may have about any event. This is a great learning experience for you and your family to take advantage of. It is guaranteed that you and all of your family will leave this museum with more knowledge and with many memories that they will have for the rest of their lives.
Dec 1, 2020
to
Dec 31, 2020
Jamestown Settlement
Schedule
Jamestown Settlement is an attraction that you would enjoy in the month of December, as the seasonal events and attractions along with the beautiful, crisp weather create an impeccable combo. By coming to see the Colonial Jamestown settlement, you will experience colonial life. You can see historical houses that colonists inhabited, a beautiful museum, full-scale models of a military fort and a Powhatan village, models of three colonist ships (Susan Constant, Godspeed and Discovery), and many more sights. To help guide you through your experience, the Jamestown Settlement staff are knowledgeable and able to answer your questions. In addition to these attractions, the Colonial Christmas at Jamestown event is available for you to enjoy during the month of December. You will learn about the origin of American Christmas traditions including the very first Christmas celebration onboard colonial ships, the environmental hardships that the colonists faced, and how they overcame these hardships (including how they gathered and prepared food).
Dec 1, 2020
to
Dec 31, 2020
American Revolution Museum at Yorktown
Schedule
The American Revolution Museum at Yorktown is an educational and fun place to visit throughout the year, but December is an especially interesting time for a trip to this living history museum. That is because 17th and 18th century holiday traditions are on display- making this a fun, festive, and educational part of a trip to the area. The museum is convenient to lodging and other attractions, which makes it easy to incorporate it into a larger itinerary of exploring and enjoying the area. Among other things the museum is convenient to the Colonial National Historical Park, which is directly adjacent; it is also near the Nelson House, Watermen's Museum, Yorktown Beach, Gloucester Point Beach Park, and many other attractions. Regardless of the itinerary, the American Revolution Museum at Yorkstown makes for a good addition to it; the museum holds appeal for visitors of all ages and is a must-visit in December for anyone with an interest in historic Christmas traditions.
Dec 1, 2020
to
Dec 30, 2020
Colonial Ghost Tour
Schedule
December is usually full of holiday or winter events, but the Colonial Ghost Tour is a great idea if you are looking to break away from the usual events, as you have the opportunity to go on an adventure that combines history with the paranormal. The tour starts at the statue of Thomas Jefferson before stopping by the well-known Kimball Theater, and it includes several other well-known haunted spots throughout the Colonial Williamsburg area. Learn about a life that ended in murder in The Thomas Moore House, an apparition in the Bruton Parish and the multiple tragedies that took place in the Peyton Randolph House. The final stop is the Wythe House, which is the home of George Wythe and a place that saw a life end in tragedy. You are welcome to bring your camera or rent an EMF detector to create an unforgettable paranormal experience. Perfect for all ages, the Colonial Ghost Tour offers an interesting and different way to spend time with your family during the holidays.
Dec 1, 2020
to
Dec 31, 2020
Colonial Escape Room
Schedule
Escape rooms are a great way for families can enjoy a little competition while having a fun time. When spending time in Williamsburg this December, the Colonial Escape Room is the perfect place for a fun family or team-building experience. Step inside one of the three escape room themes and be amazed over how much it looks like an actual room filled with furniture, decor, and other items, and of course the clues. How long will it take to find the clues and solve the puzzle to escape from the room? Each room is unique, and there are different levels of difficulty. For those who like a good mystery, the Massacre Room is waiting. This particular room is for those over the age of 14, and the challenge is to discover the killer before he strikes again. The Samurai Showdown escape room is moderately difficult, but a lot of fun. While exploring the forest, find the needed clues to restore honor to the Samurais.
Dec 1, 2020
to
Dec 31, 2020
Williamsburg 3 Hour Sailing Cruise
Schedule

December is a magical month full of family, food, and holiday spirit. All of which we can experience onboard the Williamsburg 3 Hour Sailing Cruise. A great Christmas gift idea for the whole family or maybe just a significant other. The cruise is full of rich Williamsburg history and fun activities to partake in during the excursion. Sailing down the York River is a memorable experience you don't want to miss, especially in December. After all, it's not just the awesome December deals that make this cruise a must, the end of year scenery is also unforgettable. The boat sits up to 6 people allowing for any memory made to be a rather intimate one. I know 3 hours may not sound like a long time but wait until you set sail on the Williamsburg 3 Hour Sailing Cruise. Time will surely be the last thing on your mind when there's so much fun and adventure to have. If not, there's no rule on booking again.
View all events occurring during your stay