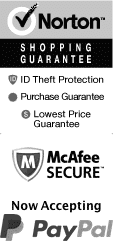 Things to Do in November 2023 in Williamsburg, VA
Williamsburg, VA is a great place to visit and November is brimming with activities. While visiting this historic locale, you can browse through many historical places like the Jamestown Settlement, Colonial Williamsburg, and American Revolution Museum at Yorktown. Other adventures include a Williamsburg sailing cruise, escape rooms, and even ghost tours. Regardless of your chosen itinerary or hotel, your adventuring in Williamsburg is sure to make your November getaway memorable.
Top Things To Do In Williamsburg in November
Nov 1, 2023
to
Nov 30, 2023
Colonial Williamsburg
Schedule
November is a wonderful month to visit Colonial Williamsburg, as it offers visitors a unique opportunity to experience the historic site in the fall season. The crisp autumn air sets the perfect backdrop for exploring the charming streets and buildings of the colonial town, as well as participating in seasonal events like the Harvest Festival and Thanksgiving Feast. Visitors can witness demonstrations by blacksmiths, carpenters, and other skilled tradesmen, as well as interact with costumed interpreters who bring the past to life. So come to Colonial Williamsburg in November and step back in time to a bygone era.
Nov 1, 2023
to
Nov 30, 2023
Ripley's Believe It or Not! Museum Williamsburg
Schedule
November is the perfect month to visit Ripley's Believe It or Not! Museum in Williamsburg, Virginia. The mild weather serves as a great backdrop for a leisurely stroll through the museum's strange and wacky exhibits. Take in the oddities at a slower pace than the usual summer crowds and enjoy fascinating exhibits like the world's only iron dressing gown, shrunken heads, and an 8-legged buffalo. It's a great indoor activity to add to your itinerary during your fall travels.
Nov 1, 2023
to
Nov 30, 2023
Jamestown Settlement
Schedule
November is a fantastic time to visit the Jamestown Settlement in Williamsburg, Virginia. The fall foliage creates a stunning backdrop as you explore the recreated village and replica ships, experiencing life in 17th century America. With the summer tourism season over, crowds are smaller, making it easier to truly immerse yourself in history. Plus, the weather is cooler, making it more comfortable to walk around and enjoy the outdoor exhibits. Don't miss this opportunity to step back in time and experience early American life in the historic Jamestown Settlement.
Nov 7, 2023
to
Nov 28, 2023
Full Day Historic Guided Tour to Jamestown and Yorktown with Lunch
Schedule
Visiting Jamestown and Yorktown in November presents a captivating journey through American history, made more fascinating by the serene fall scenery. The Full Day Historic Guided Tour encompasses several significant sights, made more impressive against November's autumn colors. Tour guides brim with historical knowledge, bringing the past vividly to life. Coupled with an included local lunch, the cooler weather provides a comfortable, captivating experience that continues to delight history enthusiasts and travelers alike.
Nov 1, 2023
to
Nov 30, 2023
American Revolution Museum at Yorktown
Schedule
Visiting the Yorktown Victory Center in November is a transformative experience. This month marks the anniversary of Yorktown's historic battle, making the immersive exhibits and engaging reenactments all the more profound. You can enjoy the vibrantly colored fall landscapes of Williamsburg, Virginia, which provide a scenic backdrop to the museum. Additionally, an inside visit is perfect for November's cooler weather. Such a timely and educational encounter is a must for history enthusiasts.
Nov 4, 2023
to
Nov 26, 2023
Busch Gardens Virginia: Busch Gardens Williamsburg Hours, Tickets & Info
Schedule
November is the perfect time to visit Busch Gardens Europe in Williamsburg, Virginia. During this off-season month, the park hosts its annual Christmas Town event, where guests can experience the magic of the holidays with millions of twinkling lights, festive decorations, and holiday-themed attractions. The event features live shows, holiday-themed rides, visits with Santa Claus, and delicious seasonal treats. With smaller crowds and cooler temperatures, November is the ideal month to enjoy Busch Gardens Europe's holiday offerings.