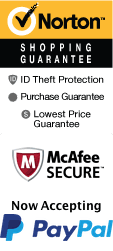 YOUR PEACE OF MIND IS OUR TOP PRIORITY
Should you need to cancel at any time, you have up to 48 hours from your vacation start date to do so for a 100% future travel credit.
Things to Do in Williamsburg, VA in November 2020
The holiday season in Williamsburg, VA is just beginning. With festive attractions, shows, and entertainment endeavors, you and your loved ones can have a great November! You can book lodging with it all as well!

Top November Things To Do In Williamsburg
Nov 27, 2020
to
Nov 30, 2020
Colonial Williamsburg
Schedule
Colonial Williams burg- The perfect museum to visit in November: If you and your family are looking for the best possible activity to do in the month of November, the Colonial Williams burg museum is the best museum to go and explore with your family. This museum has many different artifacts that will help you and your children better understand the way that history was and the way that it has shaped our present world. This museum is mainly known for the amazing actors that they hire to play specific important historical figures such as Thomas Jefferson or George Washington. This will make the experience for your children that much more enjoyable because they will be able to socialize and interact with these actors. They will also be able to ask any questions that they may have, as well as take pictures with them. You and your family will definitely enjoy this great museum and all that it has to offer!
Nov 27, 2020
to
Nov 30, 2020
Jamestown Settlement
Schedule
November is the time of year where we think about the Pilgrims that settled our land. But what about the settlers that came before the Pilgrims? This November, take a trip to Williamsburg, VA, and learn about the first settlers that came to Virginia. The Jamestown Settlement is a perfect place to explore and learn about the early visitors to the New World. Explore the three ships that brought the new settlers to Jamestown. Go aboard all three ships and learn about life on the sea. See where the sailors slept and where the passengers gathered to pass their day. Try moving the tiller to steer the boat. There is also a replica fort and a Pawhattan Village for exploring. In the village, see the villagers' homes and the church. Learn about the job of the blacksmith. Play some games and dress as a soldier. In the Pawhattan Village, learn about the Indian's way of life. Play games, learn how they cook and make their own clothing.
Nov 27, 2020
to
Nov 30, 2020
American Revolution Museum at Yorktown
Schedule
If you and your family are traveling to Yorktown, VA soon and you want to engage in a fun and interactive activity, you may want to check out the American Revolution Museum. The facility offers an interactive look at the American Revolution and the history leading up to this event. Character actors also help to bring the time period to life. You and your children will learn how to shoot canons, bake bread and sew to give them a feel for how life was centuries ago. You'll also learn about the rich Native American culture that was prevalent in the Yorktown area. If you choose to visit the museum and go to the Jamestown settlement, you'll spend about four hours on this vacation excursion. There's a gift shop on site for you to purchase souvenirs, and the facility is handicap accessible so every member of your family can enjoy the museum.
Nov 27, 2020
to
Nov 30, 2020
Colonial Ghost Tour
Schedule
The Colonial Ghost Tour held in Colonial Williamsburg is a one-hour event. Walk along the haunted streets of Williamsburg when you visit five haunted locations. Watch for the paranormal in a theater, church, and three historic houses. The Colonial Ghost Tour is appropriate for all family member. Tor participants start by meeting near the statue of Thomas Jefferson, located in Colonial Williamsburg's Merchant Square. The tour stops at the Kimball Theater which was previously a Civil War hospital. Hear the history of the Thomas Moore House, filled with intrigue and murder, and with a reputation for hauntings. Catch a glimpse of full-body apparitions at the Bruton Parish Church. Walk around the Whythe House and Peyton Randolph House searching for apparitions and hauntings that resulted from tragedies and tragic history. All tour participants are encouraged to bring and use their camera to catch any paranormal sighting. An EMF detector is available for rent to any budding ghost hunters that want to immerse themselves in a paranormal adventure and explore the haunted history of Colonial Williamsburg.
Nov 27, 2020
to
Nov 30, 2020
Colonial Escape Room
Schedule
In November if you travel to Williamsburg,VA you can experience an exciting Colonial Escape Room. You enter the room where your grand adventure will begin asall the decor, the furniture and loads of clues that will help you escape after solving the riddle of the room. This is the perfect way to build team work as a family or for a business team as each of the three rooms to work on has a different degree of difficulty and set of skills needed to be able to escape. Each of the rooms are totally unique and have different themes to them so each one is an exciting adventure. On a cool day in Noveember what could be a be a better way to spend part of the day when visiting Williamsburg, VA than escaping rooms at the Colonial Escape Room and having a wonderful adventure that gives you memories to last a lifetime.
Nov 27, 2020
to
Nov 30, 2020
Williamsburg 3 Hour Sailing Cruise
Schedule

Whether it is a fun date or a family adventure, November is a great time to go sailing York River and enjoy taking the helm, or just settle in for a fun time. The journey begins at the York River Yacht Haven, where the modern cruiser will be waiting. The boat accommodates groups of six, which is perfect for a family or a small group of adults looking for a fun experience together. Learn the basics of sailing from the knowledgeable crew, or take a history lesson, and learn about the Battle of the Capes and the Battle of Yorktown. The battles played an important part in America's road to Independence. The captain is an expert on local history and is willing to answer any questions. Make sure to bring a jacket or sweatshirt for the cooler days and do not forget to grab a camera to capture the day's activities.
View all events occurring during your stay