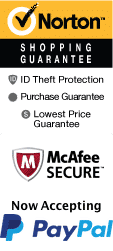 YOUR PEACE OF MIND IS OUR TOP PRIORITY
Should you need to cancel at any time, you have up to 48 hours from your vacation start date to do so for a 100% future travel credit.
Things to Do in Williamsburg, VA in November 2022
Williamsburg, VA is a great place to visit and November is brimming with activities. While visiting this historic locale, you can browse through many historical places like the Jamestown Settlement, Colonial Williamsburg, and American Revolution Museum at Yorktown. Other adventures include a Williamsburg sailing cruise, escape rooms, and even ghost tours. Regardless of your chosen itinerary or hotel, your adventuring in Williamsburg is sure to make your November getaway memorable.

Top November Things To Do In Williamsburg
Nov 1, 2022
to
Nov 30, 2022
Jamestown Settlement
Schedule
November is the time of year where we think about the Pilgrims that settled our land. But what about the settlers that came before the Pilgrims? This November, take a trip to Williamsburg, VA, and learn about the first settlers that came to Virginia. The Jamestown Settlement is a perfect place to explore and learn about the early visitors to the New World. Explore the three ships that brought the new settlers to Jamestown. Go aboard all three ships and learn about life on the sea. See where the sailors slept and where the passengers gathered to pass their day. Try moving the tiller to steer the boat. There is also a replica fort and a Pawhattan Village for exploring. In the village, see the villagers' homes and the church. Learn about the job of the blacksmith. Play some games and dress as a soldier. In the Pawhattan Village, learn about the Indian's way of life. Play games, learn how they cook and make their own clothing.
Nov 1, 2022
to
Nov 30, 2022
Colonial Williamsburg
Schedule
Colonial Williams burg- The perfect museum to visit in November: If you and your family are looking for the best possible activity to do in the month of November, the Colonial Williams burg museum is the best museum to go and explore with your family. This museum has many different artifacts that will help you and your children better understand the way that history was and the way that it has shaped our present world. This museum is mainly known for the amazing actors that they hire to play specific important historical figures such as Thomas Jefferson or George Washington. This will make the experience for your children that much more enjoyable because they will be able to socialize and interact with these actors. They will also be able to ask any questions that they may have, as well as take pictures with them. You and your family will definitely enjoy this great museum and all that it has to offer!
View all events occurring during your stay