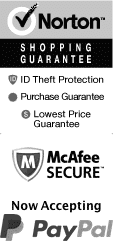 Things to Do in Williamsburg in January 2024
Get out and experience an amazing vacation for the first part of the year. Williamsburg is exciting in January, offering plenty of historical activities and tons of amazing attractions. Plan a vacation by browsing all of the available activities below!
Top Things To Do In Williamsburg in January
Jan 2, 2024
to
Jan 30, 2024
Full Day Historic Guided Tour to Jamestown and Yorktown with Lunch
Schedule
In January, visiting Williamsburg, VA, for a Full Day Historic Guided Tour to Jamestown and Yorktown, offers a rare treat. This off-peak period provides ample space to delve into American history without the regular tourist crowds. It's a full day itinerary which includes guided visits to the Jamestown Settlement and Yorktown Battlefield, complete with a premium lunch at a local tavern. The chill January weather lends the historic sites an atmospheric layer of tranquility perfect for history enthusiasts.
Americas Historic Triangle Colonial Williamsburg Historic Jamestown and Yorktown
Schedule
January is an ideal time to explore America's Historic Triangle, encompassing Colonial Williamsburg, Historic Jamestown, and Yorktown. The moderate winter temperatures allow for comfortable outdoor walks among the stunning historical sites. Experience living history firsthand as costumed interpreters showcase colonial life in Williamsburg, or visit the birthplace of American democracy in Jamestown. With fewer crowds, it's the perfect month to immerse yourself in the rich history of this iconic Virginia region. Book your trip now for an unforgettable January adventure.
Jan 1, 2024
to
Jan 31, 2024
The Original Ghost of Williamsburg
Schedule
Williamsburg in January is a delight for ghost enthusiasts. Its flagship activity, The Original Ghosts of Williamsburg Candlelight Tour, brims with chilling tales and a historic backdrop devoid of summer crowds. The hushed winter whispers add an eerier resonance to these ghostly explorations. Tales of colonial spirits are more potent as you walk the deserted, frost-touched streets, guided only by candlelight. An unmissable, spine-chilling experience that blends history, mystery, and thrill. A must-visit for thrill seekers and history buffs alike.
Jan 1, 2024
to
Jan 31, 2024
Williamsburg Savory Foodie Tour
Schedule
January is the perfect time to indulge in the Williamsburg Savory Foodie Tour. With the holiday crowds gone, you can fully savor the culinary delights of this historic city. This guided walking tour allows you to explore hidden gastronomic gems, sample mouthwatering dishes, and learn about the area's rich food history. From savory seafood to delectable desserts, this tour will leave you satisfied and enlightened. Don't miss the chance to experience the flavors of Williamsburg during this relaxing and delicious outing.