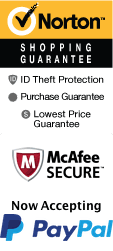 YOUR PEACE OF MIND IS OUR TOP PRIORITY
Should you need to cancel at any time, you have up to 48 hours from your vacation start date to do so for a 100% future travel credit.
Things to Do in Williamsburg, VA in January 2021
It is a new year, and Williamsburg, VA is brimming with new fun! Browse through all of the awesome attractions and activities available for January 2021 and create an unforgettable vacation for yourself and your loved ones. You will have a great time, so do not miss out!

Top January Things To Do In Williamsburg
Jan 22, 2021
to
Jan 31, 2021
Jamestown Settlement
Schedule
When patrons visit Jamestown Settlement in Williamsburg, Virginia with the re-creations, films and exhibits they get the chance to explore the land that the colony was made on. Patrons will begin by viewing the movie 1607; A Nation Takes Root. The movie will teach them about the evolution of the Virginia Company, from the colonists relationship with the native Powhatan Indians to 1619 and the arrival of the first Africans. After the movie, patrons can enjoy the fresh air outside as they explore the re-models of the three ships the colonists sailed to Virginia on. The three ships the Discovery, the Godspeed and the Susan Constant are housed at Jamestown Settlement's Pier where all three re-creations can be explored. Outside guests can also see and explore a fort that's a replica of a military base. There are historical interpreters repairing and forging metal objects in a blacksmith forge that guests can watch, they can even dress up in the armor to enjoy games of the 17th century. Guests can finish their visit at the Jamestown Settlement Cafe where they can enjoy a meal.
Jan 22, 2021
to
Jan 31, 2021
Ripley's Believe It or Not! Museum Williamsburg
Schedule
When visiting the Williamsburg area of Virginia make sure you take the whole family to The Ripley's Believe It or Not Museum. There are over 350 exhibits that are truly bizarre and then beautiful. Interactive exhibits are fun for every member of the family. Everyone will be amazed at the strange facts and world oddities. The Ripley's believe it or Not Museum will take you hours to go through, and remember every Ripley's museum is unique and different. The Williamsburg Museum is unique unto itself. There are interior landscapes scenes, to a model of The Millennium Falcon. Do not think because you've been to a Ripley's Museum before you have seen everything. Do not miss the onsite 4D movie Theater with 3D effects and 4D technology that's complete with surround sound and motion effects. On your way out, stop by the Candy Shop that has 150 different flavors of candy. This Ripley's Museum is an incredible adventure into the World of the Bizarre, Strange, and Beautiful all in the same place.
Jan 22, 2021
to
Jan 31, 2021
Colonial Ghost Tour
Schedule
This thrilling experience can be found in Williamsburg, VA. While it is appropriate for people of all ages to see and enjoy, people should keep in mind that this tour is all about ghosts. The tour lasts for about one hour, and it might not be suitable for everything because it deals with miles of walking. People are allowed to have their cameras with them for this tour with the hopes of catching any ghosts. Several different places will be enjoyed during this tour, and some of them are the Kimball Theater, the Thomas Moore House, the Bruton Parish, the Peyton Randolph House, and the Wythe House. These are not the only places though, just the most popular of them. Now, a lot of people tend to be skeptics on whether ghosts are real or not, but this tour will hopefully change their minds while also giving them a great history lesson of the sites being seen.
View all events occurring during your stay