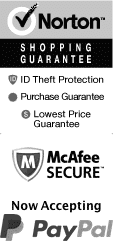 Things to Do in Williamsburg in February 2024
Book an amazing adventure in Williamsburg, VA with these awesome February attractions. From historical sites to walking tours, you can discover something new. Of course, one of the highlights of February is Valentine's Day. You can find an array of attractions, hotels, and more to impress your loved ones. Don't miss out!
Top Things To Do In Williamsburg in February
Feb 1, 2024
to
Feb 29, 2024
The Original Ghost of Williamsburg
Schedule
Visiting Williamsburg in February is ideal for those brave enough to experience the Original Ghosts Tour. As winter's chill permeates the air, you'll venture through historical and reportedly haunted locations under the light of the silhouetted moon. The sparse tourist crowd of February enhances the eerie, enchanting experience, and heightens every rustle and shadow. This thrilling activity blends history, supernatural anecdotes and a chilling ambiance for a truly captivating Williamsburg night tour.
Feb 6, 2024
to
Feb 27, 2024
Full Day Historic Guided Tour to Jamestown and Yorktown with Lunch
Schedule
February is a fantastic time to explore Jamestown and Yorktown with Vacations Made Easy. The cooler weather makes for comfortable strolls through these important historic sites. The Full Day Historic Guided Tour takes you on a journey through America's early days, offering in-depth insights from knowledgeable guides. Lunch at a local restaurant is a delightful bonus. Traveling in less-crowded February means more personal interaction and quieter exploration of these historical gems.
Feb 1, 2024
to
Feb 29, 2024
Williamsburg Savory Foodie Tour
Schedule
February is the perfect time to embark on the Williamsburg Savory Foodie Tour. This culinary adventure takes you on a delightful journey through Williamsburg, Virginia, where you'll indulge in savory delights and experience the city's rich food culture. From mouthwatering BBQ to delectable seafood, sample a variety of dishes that will tantalize your taste buds. With pleasant weather and fewer crowds, February offers a fantastic opportunity to savor Williamsburg's culinary treasures without the hustle and bustle of the peak tourist season.