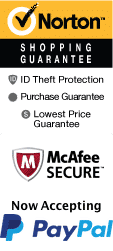 YOUR PEACE OF MIND IS OUR TOP PRIORITY
Should you need to cancel at any time, you have up to 48 hours from your vacation start date to do so for a 100% future travel credit.
Things to Do in Williamsburg February 2022
Get out and create an amazing experience in Williamsburg, VA this February! With its fun and historic destinations and theme parks like Busch Gardens, you are certain to have a blast. Impress your Valentine with a getaway in this city and book a hotel reservation to complete your getaway.

Top February Things To Do In Williamsburg
Feb 5, 2022
to
Feb 27, 2022
Busch Gardens Williamsburg
Schedule
February, including President's Day, Valentine's Day, and more, but newly added to the February lineup is Madri Gras at Bush Gardens. During this event, visitors will enjoy the rides that they love during the summer months, including the roller coasters and attractions, including the Sesame Street Forest Fun. What is new for this February event is all the delicious food. Guests will enjoy Cajun food, specialty cocktails, and entertainment while strolling through the themed villages. Some extra activities to enjoy include a bead giveaway, a masquerade scavenger hunt, and jesters. For those who like to shop, there will be plenty of shopping opportunities. Some foods that are being made specifically for this event include King Cake Funnel Cakes, Shrimp and Grits, Cajun Meatballs, Shrimp Po'Boys, fried sweet treats, and plenty of adult beverages. Start a new tradition this year and bring the family to Bush Gardens this February.
Feb 1, 2022
to
Feb 28, 2022
Jamestown Settlement
Schedule
February is a good time of year to step back into the 17th century and see first-hand how the original Virginia settlers lived when they first came to America. There are many things to see when visiting the Jamestown Settlement. Step a upon the three replica ships that brought the new settlers to Virginia. Get s close up on what it was like to sleep on the ships, and see where the passengers spent most of their time. After seeing the ships, feel free to explore the replica fort. While walking around the grounds, take a look through the homes, the church, the governor's house, and the other buildings. Make sure to try on some armor and play some games that children played in the 17th century. Next, explore the Powhatan Village and learn about village life and even try playing corncob darts. February is a perfect time to visit Williamsburg and learn about the early settlers.
Feb 1, 2022
to
Feb 28, 2022
Ripley's Believe It or Not! Museum Williamsburg
Schedule
Williamsburg, Virginia is home to the Ripley's Believe it or Not museum. This place is filled with oddities and unbelievable facts, lending way to the old saying "Truth is stranger than fiction." This is an incredible place to visit year-round but the month of February in particular allows a visit here to be a quirky and unorthodox way to spend Valentine's day weekend together. In fact, the museum may have soke interesting displays featuring interesting facts about couples or the month of February in general. Then there's the diverse candy shopninside the museum, allowing one to put together an incredible and unique set of candy for their significant other, adding yet another complimentary layer on Valentine's weekend. With Fevruary being a cold and snowy month, that could put one in the mood for winter based discoveries and facts the nuseum may feature or perhaps even a winter based 4D film the museum may show in its theater. Overall, there is something for everyone at the museum.
Feb 1, 2022
to
Feb 28, 2022
Colonial Williamsburg
Schedule
Colonial Williamsburg is an outdoor living history museum where guests can view how life was like in the Colonial period. Guests can see how women made their own clothes by sewing them together and see how the food was prepared. There are also demonstrations by the men as they show guests what would happen during some of the battles. The actors dress in period clothing so that guests can get a true view of what people would have worn. There are over 300 acres to explore and several tour options available depending on the events that guests want to see. A museum with artifacts is located on the property for guests to walk through. February is a good time during the year to visit as the planting season is usually getting started and winter chores for the animals and maintaining the houses are being performed in time for the warmer months during the year.
View all events occurring during your stay