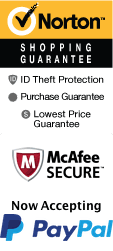 YOUR PEACE OF MIND IS OUR TOP PRIORITY
Should you need to cancel at any time, you have up to 48 hours from your vacation start date to do so for a 100% future travel credit.
Things to Do in Williamsburg, VA in March 2021
Get into the spring spirit as the weather starts to warm up! Celebrate a spring break adventure in Williamsburg, complete with awesome roller coasters at Busch Gardens, unique historical wonders at the Jamestown Settlement, and puzzling challenges at Colonial Escape Room. No matter what you do, your March 2021 vacation is shaping up to be a fantastic time.

Top March Things To Do In Williamsburg
Mar 1, 2021
to
Mar 31, 2021
Jamestown Settlement
Schedule
Take a trip back through time to see one of the earliest settlements in the new land of America centuries ago with the Jamestown Settlement tour. Taking place in Williamsburg, Virginia on the exact same land where these early settlers made a home in Jamestown, guests can tour replicas of the exact same ships that brought these men over to the new land. From there explore a replica of the military fort and the Powhatan village. find out more about their daily struggles and hardships as they made a home along the James River. Not only can guests see the actual places where the settlement was along with authentic replicas but they can also see exhibits of actual artifacts and even see informative films about this important piece of history. An ideal trip for the whole family to help kids to learn more about a simpler way of life back in the 1600s that holds a relevant part of their nation's history.
Mar 1, 2021
to
Mar 31, 2021
Ripley's Believe It or Not! Museum Williamsburg
Schedule
Williamsburg Virginia is a top family vacation spot in the United States. Families looking to get-away and experience a fun yet tranquil time will enjoy the many tourist related activities Williamsburg has to offer. Ripley's Believe It or Not has a location in Williamsburg that aims to impress both the young and old at heart. No two Ripley's Believe It or Not museums are the same. Tourists that have visited locations in other states such as Tennessee or Wisconsin will not see the same exhibits when they explore the Williamsburg Virginia location. This interactive museum features bazaar and captivating exhibits such as shrunken heads and an 8 foot tall transformer. Families can expect to spend a few hours walking through this museum and are encouraged to wear comfortable shoes and bring cameras. Be ready to explore and go hands on with a lot of the sensory and light exhibits. Feel free to browse the gift shop at the end of a long day exploring all the wonders within the museum.
Mar 1, 2021
to
Mar 31, 2021
Colonial Ghost Tour
Schedule
Williamsburg, Virginia March visitors should seriously contemplate Colonial Ghost Tour glory. This spooky tour can be a lifesaver for people who want to relish the temperatures that are linked to the beginning of the spring season in March. March is often a stunning month in Williamsburg. The Colonial Ghost Tour generally lasts for roughly 60 minutes. People who want to get vital glimpses into Williamsburg history often cannot stay away from this attraction for long. It's brimming with spots that captivate people and perhaps even make them feel slightly uneasy. People who go on this tour can check out locations like Kimball Theater, Peyton Randolph House, Bruton Perish, the Thomas Moore House and, last but certainly not least, Wythe House. Wythe House was constructed back in the beginning of the eighteenth century. George Wythe was its owner. He gave Thomas Jefferson counsel long ago. People think that Wythe's suicidal pal is the reason that the residence is so scary and unpredictable. The individual committed suicide inside of the actual house.
View all events occurring during your stay