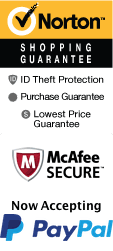 YOUR PEACE OF MIND IS OUR TOP PRIORITY
Should you need to cancel at any time, you have up to 48 hours from your vacation start date to do so for a 100% future travel credit.
Things to Do in Williamsburg, VA in April 2021
Celebrate spring with some of the awesome adventures available in Williamsburg. Whether you want to conquer all of the rides and roller coasters at Busch Gardens or would rather wander around the historic grounds of the Jamestown Settlement, you'll have a memorable time.

Top April Things To Do In Williamsburg
Apr 1, 2021
to
Apr 30, 2021
Jamestown Settlement
Schedule
Jamestown is always an ideal resort to travel during the month of April. We offer you the best experience you can get before summer vacation in this secret land of wonder fortresses full of exciting opportunities for you to explore. You will love our 17th century style town-hall, church, restaurant, colonial ships, blacksmith, garden and realize the former glory of the old American way of life under the once might British Empire. You get to wander around the Powhatan village for hours, wondering how it feels like to be a Native American tribesman with your life threatened by newly arrived colonialists from Europe. You can also experience the hardship which our colonial forefathers once felt when they were on those ships. You can also experience the magical aura of the once booming African slave trade were tens and thousands of African slaves were shipped like mail-ordered brides onto the land of Virginia.
Apr 1, 2021
to
Apr 30, 2021
American Revolution Museum at Yorktown
Schedule
Springtime is one of the best times of the year to venture to Yorktown, Virginia, for a stroll down memory lane. With the weather warming up and the flowers beginning to bloom, The Amerian Revolution Museum at Yorktown becomes one of the most exciting historical attractions in the Williamsburg area in April. Be sure to visit the American Revolution Museum at Yorktown with the entire family so that everyone can see what their roles may have looked like in the 18th century. Inside the museum, there are scores of different historical artifacts like weapons used during the revolution, food preparation tools, clothing, furniture and so much more. You'll hear stories from both sides of the American Revolution that tell the tales of both free and enslaved African Americans from the 18th century. With hands-on learning experiences, exhibits with films that will teach you every historical facet of the American Revolution, to exciting reenactments and classes, there is something for the entire family to enjoy at the American Revolution Museum at Yorktown this April.
Apr 1, 2021
to
Apr 30, 2021
Colonial Ghost Tour
Schedule
October is usually the time when people visit haunted houses and go on ghost tours to celebrate the Halloween season. However, when you can go on ghost tours at other times, it can bring joy to those who enjoy the paranormal activity. Going on a ghost tour in April in Williamsburg is fantastic as the weather is cool, there are not a lot of people and the trees are starting to bud. The Colonial Ghost Tours will bring you throughout Williamsburg, Virginia one of the most haunted places. The tour is an hour walk and fun for all ages, especially during the spring months. In April, the weather is perfect for walking as it is not humid and you can wear light layers. There are several tour meeting areas such as the Statue of Thomas Jefferson and the Kimball Theater which is located in Colonial Williamsburg's Merchant's Square. In April, there are two night time tours to help enhance the paranormal activity in which you may see.
Apr 1, 2021
to
Apr 30, 2021
Colonial Escape Room
Schedule
Jump back into the past and experience 60 minutes of fun with the Colonial escape room near Williamsburg, VA. With three different options, each offering a truly unique experience, you and the whole family will enjoy this puzzle of a mystery. Step inside to a room with your group and get ready to be challenged to find the clues and escape! This is great for family or team building since each room has clues and requires a lot of teamwork to solve the clues! Each room is expertly designed and themed with furniture, decor, and other clues to help your group escape. Each of the three different rooms also has its own variation and skillset requirement, while each is 100% unique. So, you'll be sure to enjoy each of the three rooms separately! Parking is free and is great for all ages! Please note wheelchairs and stole's are not available.
Apr 1, 2021
to
Apr 30, 2021
Williamsburg 3 Hour Sailing Cruise
Schedule

Apr 1, 2021
to
Apr 30, 2021
Williamsburg Flight Center Airplane Tours
Schedule
If you happen to be in Williamsburg in Spring, particularly April, and yo9u want a unique way to see the Williamsburg area, consider a Flight Tour with Williamsburg Flight Center. Why take the tour in April. Because the weather is perfect for a flight almost any day of the week. It never gets too hot, or too cold and it rarely rains. And what is accompanied on a flight tour? Actually, you have three choices, the Colonial Williamsburg tour, the Historic Triangle Air Tour, and Mansions & Plantations Air Tour, or if you like, you can get a custom tour of all three. Operating from early morning to late afternoon, all three tours give a glorious view of Williamsburg and seeing the stately mansions and viewing the historic plantations will give you a viewpoint you could never see from the ground. Each tour lasts between 30 minutes to an hour, is completely safe with your licensed and experienced pilot and state of the art, single-engine aircraft. Visitors on our Williamsburg air tours rave that the flight was truly an unforgettable and incredible experience.
View all events occurring during your stay