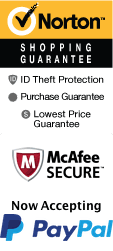 YOUR PEACE OF MIND IS OUR TOP PRIORITY
Should you need to cancel at any time, you have up to 48 hours from your vacation start date to do so for a 100% future travel credit.
Things to Do in Williamsburg, VA in August 2020
Summer is coming to a close, but you can still get in one last awesome summer vacation with a trip to Williamsburg, VA! Visit Busch Gardens, learn about history at the Jamestown Settlement, or even take an airplane tour. No matter what you do, you can find some awesome ways to create new memories this August!

Top August Things To Do In Williamsburg
Aug 6, 2020
to
Aug 30, 2020
Miss Hampton II Harbor Cruise
Schedule
Williamsburg, Virginia has a lot of famous land areas to see. One of the best ways to take in all of the sites of this area would be on a boat. It is going to give you a different perspective than just strolling around. The Miss Hampton II Harbor Cruise is one of the best ways to enjoy the endless sites in this area. It is especially beautiful in August because the weather is wonderful and the leaves are beginning to change. You will get to experience the naval base in Norfolk, VA, the Chesapeake Bay, Hamptons Roads Harbor, and so many more amazing attractions. This is the only Harbor Cruise vessel in Southeastern Virginia and the tour lasts for about three hours. The cruise does stop at the Civil War island of Fort Wool where you will go on a 45-minute tour. This entire cruise is narrated by a very knowledgable guide who will be able to answer any questions you may have about these sites.
Aug 6, 2020
to
Aug 31, 2020
Colonial Williamsburg
Schedule
Take a step back in time and visit Colonial Williamsburg in Virginia where the atmosphere of the 18th century still lives. People play their parts so well, that the guests actually think that they are the people they are representing. With so many sights to take in, and so much history to learn, it's nearly impossible to take it all in in just one day. This is why they made the 1-day pass for quick tours, the 3-day pass for a moderate tour, and a 7-day pass for an immense tour that will show guests the trades of blacksmithing, tailoring, shoe making, and many more skills of the trade. There are many unique and fun places to visit, and the best part is that in the over 300-acre town, everything is either genuinely made from the 1700s, or is made to look like it did way back then. However, there is so much to see that even the 7-day pass may not have you seeing everything. So to give everyone a taste of what to expect, here's a small list of places they have to visit: The Rockefeller's Bassett Hall, Governor's Palace, Great Hopes Plantation, The Capitol, Public Hospital, and so many more great places. Didn't want to pamper the audience with so many places, but there are over 50 massive exhibits to see and so many great actors to meet. This will be a blast for the whole family, eat at the on-site restaurant, and get to the gift shop to buy everything needed to make a proper memory of the time spent there.
Aug 6, 2020
to
Aug 31, 2020
Jamestown Settlement
Schedule
Williamsburg, Virginia is known for its family-friendly atmosphere and historical attractions. It is fun throughout the whole year, but the most beautiful time to visit would be in August. The leaves are just beginning to change and the weather is starting to cool off. One of the most popular attractions in this area would be the Jamestown Settlement. You will be able to explore replicas of the ships that brought the English colonists to Virginia. There are a ton of different interactive re-creations of life from the 1600s. You will be able to try on some armor and play games that were popular in the 17th century. It will be like you are being transported back in time. All of these interactive activities and explorations will make it feel like you are traveling back in time. There is a gift shop on-site, so you will be able to have a souvenir from this enjoyable, family-friendly adventure.
Aug 6, 2020
to
Aug 31, 2020
American Revolution Museum at Yorktown
Schedule
The American Revolution Museum at Yorktown, located in Yorktown, Virginia, is a great way to learn about America's history. I'll be attending the museum in August while enjoying the gorgeous weather in Yorktown. Did you know that the New York Times listed the museum as one of the Top 52 Places to Visit in 2019? There's no better way for me to gain a large amount of information interactively. I can brush up on my knowledge of the colonial period and remind myself of the importance of the United States' Constitution. The museum includes exhibitions, colonial furniture, art, and films that are shown on a 180-degree surround sound screen that provides for special effects. There are special features, such as the "Forgotten Soldier" that focuses on African Americans who were both enslaved and free. Or, "Continental Army" encampment that will let me see up close and personal what life was like for a Revolutionary War soldier.
Aug 6, 2020
to
Aug 31, 2020
Water Country USA
Schedule
Water Country USA is an attraction that offers activities for all ages. During the month of August, guests will be able to get out of the heat by taking a dip in one of the many pools at the park or cool off by going down one of the slides. There are over 30 rides in the park including many new rides that feature a retro theme and bright colors. Aside from the pools and slides, there is a lazy river that guests can float on and a splash pad with a variety of activities to stay busy, especially younger children who might not want to get in one of the pools. Tube rides include the Jet Scream and Wild Thang with most of these rides beginning at the top of a large slide while guests sit on a tube either alone or with a group before reaching a pool at the bottom.
Aug 6, 2020
to
Aug 31, 2020
Colonial Escape Room
Schedule
Needing that something to do in August? Well, you should look no further than the Colonial Escape Room in Williamsburg, VA as it will give you a thrill of a lifetime. It is guaranteed fun and excitement because you will get to select your own themed escape room. Yes, the setup for each themed room will get your heart pumping and racing to begin the mystery and solve the clues as you enjoy the decor and furniture of your chosen room. So, you want that challenge to see if you have the wits to escape. Then in August this has got to be on your calendar. The adventure alone is worth trying as you will be given this chance to team build or make it a self challenge either way if you have the opportunity where you can test the waters and try different skill sets and various levels of difficulty. You will not want to leave the challenge even after you have escaped. So, mark your calendar in August.
View all events occurring during your stay