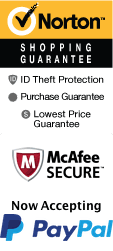 YOUR PEACE OF MIND IS OUR TOP PRIORITY
Should you need to cancel at any time, you have up to 48 hours from your vacation start date to do so for a 100% future travel credit.
August 2021 Schedule - Williamsburg, VA Things to Do, Attractions, Activities, and More
Summer is coming to a close. Enjoy one last family summer outing with a trip to Williamsburg, VA! This area is famed not only for all of the fun that it offers to visitors, but equally it is recognized for its historical significance. Check out cool historic sites such as the Jamestown Settlement or embark upon the Miss Hampton II Harbor Cruise. Guests who are wanting thrills will enjoy the roller coasters at Busch Gardens, and those who are brave enough can even explore the paranormal on the Colonial Ghost Tour. Guests can also book hotel and other lodging options to complete their vacation.

Top August Things To Do In Williamsburg
Aug 1, 2021
to
Aug 31, 2021
Jamestown Settlement
Schedule
Williamsburg, Virginia is known for its family-friendly atmosphere and historical attractions. It is fun throughout the whole year, but the most beautiful time to visit would be in August. The leaves are just beginning to change and the weather is starting to cool off. One of the most popular attractions in this area would be the Jamestown Settlement. You will be able to explore replicas of the ships that brought the English colonists to Virginia. There are a ton of different interactive re-creations of life from the 1600s. You will be able to try on some armor and play games that were popular in the 17th century. It will be like you are being transported back in time. All of these interactive activities and explorations will make it feel like you are traveling back in time. There is a gift shop on-site, so you will be able to have a souvenir from this enjoyable, family-friendly adventure.
Aug 1, 2021
to
Aug 31, 2021
Ripley's Believe It or Not! Museum Williamsburg
Schedule
If you are planning a trip this August to Williamsburg or want something fun to do for the day check out Ripley's Believe It or Not! Museum. Explore this interactive attraction and uncover beautiful, strange, and really bizarre things from our world's history. Come see the 500-pound gorilla made entirely of nails, more than 350 exhibits, eight-foot-tall transformer, and a 1,000 pound Millenium Falcon, and genuine shrunken heads. The Ripley's Believe It or Not! The museum is different from every location and The Williamsburg location has landscape trails of spooky graveyards into scenes of natural disasters. Tests the boundaries of illusion with hands-on experience with the odd things of this world. Learn about forgotten cultures around the world. For a completely immersive experience including 3d technology and 4D effects, surround sound motion simulation at Ripley's 4D theatre. Try your skills in the Virginia's only Impossible Laser Race. On your way out don't forget to stop at our Candy Shop with 150 flavors of candy. Friends or family Ripley's Believe It or Not! has something everyone can enjoy so this August check it out.
Aug 1, 2021
to
Aug 31, 2021
Colonial Ghost Tour
Schedule
Bring your walking shoes and camera for this ghostly adventure in Williamsburg. August is the perfect time of year to brew your Halloween spirit. This adventure is for the old and young alike. Learn about Williamsburg history and the local haunted hot spots. Join one of the Top 10 Ghost Tours in the United States. You are in for an unforgettable evening embarking in hidden secrets of the dead. Listening to true stories and local legends "passed" on from generation to generation. Prepare yourself for the paranormal entities that might show up on your cameras. They often show up as orbs or sometimes even shadowy forms of humans. All of "witch" will make the hair stand up on your neck, giving you the experience of a lifetime. They say August is especially active to experience and maybe record undeniable evidence of the supernatural. The breathy unembodied whisper you might hear, could very well leave a lasting impression of Williamsburg on your soul.
View all events occurring during your stay