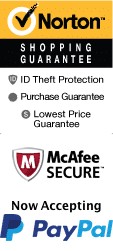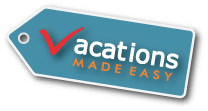 Vacation Packages, Lodging, Ghost Tours, Civil War Landmarks & Historic Attraction Tickets
With a unique history spanning back to the Civil War and an intriguing past, it is a great place for history buffs. Of course, history is not the only main draw. Here, visitors will also be able to find a wide array of activities that allow them to create lasting memories with their entire family.
Historic Areas
From mansion views to the final resting place of notable figures, the city is home to an expansive history that is sure to intrigue. Visitors to the area will be able to enjoy a variety of fun experiences to see the National Historic Landmark District with walking adventures and more. Be sure to visit the History Museum to learn more about its original colony. Since the most interesting era took place during the Civil War, visitors will also be able to learn about places such as the Wormsloe Plantation, Fort Pulaski, Fort McAllister, and learn about everything from famous historic sites to figures like John the Baptist.
Tours and Other Adventures
A tour is a fantastic way to explore the district. From walking tour options and trolley tours to riverboat cruise adventures, you will be able to see the city in a brand new way during your trip. Another cool way to learn about history is on one of the many ghost tours offered. Walk the street and learn about the historic district as you set out on the adventure to collect evidence of the paranormal. Hear the spooky tales, visit the final resting place of historic figures, or see if you can capture spectres across the river. With years and years of haunted history to explore, this is a unique opportunity.
Monuments and Other Sites
This city is home to countless monuments and National Register of Historic Landmark sites. A few notable places include St John Church, mansion homes of Southern aristocracy, and plantations that played a huge role in slavery, a scourge on the past, and its role in the eventual Civil Rights Movement. These beautiful sites give unique insight into how it made its mark on history.
Lodging
Of course, no getaway is complete without a place to stay. Luckily, there are plenty of hotel options all within walking distance of these great monuments and historic sites. Visitors will be able to experience luxury at a boutique hotel, enjoy warm Southern hospitality in the historic district, or stay at one of the historic homes turned bed and breakfast. With the finest of amenities and classic hospitality, your stay will be a great one.
Vacation Packages
The best thing about booking with Vacations Made Easy is the fact that we allow customers to build custom vacation packages! So whether they want to embark upon ghost tours or a trolley adventure, explore the plantation or enjoy theatre, there are plenty of great options. Plus, they can combine their activities with the hotel of their choice to pin point the best getaway possible.


Hampton Inn and Suites Savann...
Baymont Inn & Suites Garden C...
Quality Inn Midtown