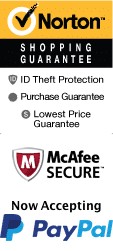 Southern Flavors Savannah Dessert Tour
2 E Bryan St Savannah, Georgia 31401
1-800-987-9852
Chat Now
Indulge in a sweet adventure and discover the mouth-watering delights of Savannah's dessert scene with the Southern Flavors Savannah Dessert Tour. This tour is located in the heart of Savannah, Georgia and provides a unique experience for anyone who loves desserts and history.
During this 2 1/2 hour tour, you'll be guided through historic Savannah on foot by a knowledgeable and friendly guide. Along the way, you'll stop at six different specialty dessert shops, bakeries, and cafes to sample some of the best sweet treats Savannah has to offer. You'll be able to taste a wide variety of desserts, including pecan pie, cupcakes, cookies, and various chocolates.
Throughout the tour, your guide will share interesting facts and historical information about Savannah. You'll learn about the city's unique architecture, culture, and history while savoring some of the most delicious and distinctive treats. You'll also have the opportunity to interact with the shopkeepers and learn more about their crafts and their stories.
This walking tour covers approximately 1.5 miles, so comfortable walking shoes are recommended. It's the perfect way to explore Savannah and discover its vibrant culinary scene. Guests should also be aware that many of the treats on the tour include nuts and dairy products, so guests with allergies should exercise caution.
Savannah has a rich culinary history and an evolving food scene, making the Southern Flavors Savannah Dessert Tour one of the top-rated tours in the city. Guests can expect an enthusiastic guide, beautiful scenery, and a taste of delicious desserts. Whether you're a local or visiting for the first time, this tour is sure to delight your sweet tooth and introduce you to the charming city of Savannah.
In summary, the Southern Flavors Savannah Dessert Tour is a must-try for any dessert lover visiting Savannah. Join this unique tour to experience some of the city's best sweet treats while discovering its rich history and culture. Don't miss the chance to explore Savannah in a sweet and memorable way; book your tour today and satisfy your cravings for something delicious!
Book Now!