Savannah, GA Activities: City Tours, Show Tickets, Attractions & More
Explore all of the charming excitement Savannah offers before booking your custom vacation. A variety of sightseeing tours offers everything from Civil War history to haunted landmarks, while culinary tours can offer a true taste of the south!
Savannah Most Popular Activities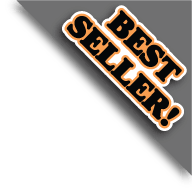 Enjoy the beauty of the Savannah River on a paddle wheel boat while Savannah Riverboat Sightseeing Cruises treats you to entertaining music and beautiful views.
Available 253 days between Apr 23, 2019 & Dec 31, 2019
View Schedule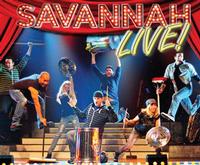 The Savannah Theater opened its doors in 1818 and has been hosting performances for centuries and has been graced by such luminaries as Oscar Wilde, W.C. Fields and Lillian Russell and is still entertaining audiences with classic and new productions.
Available 138 days between Apr 23, 2019 & Dec 30, 2019
View Schedule
Apr 29
N/A
Sold Out
May 06
N/A
Sold Out
>
Explore some of the areas in Savannah that have had tragic events take place, perhaps leaving a few ghosts behind, including Wright Square, before heading to dinner at the Pirates' House.
Savannah Narrated Trolley Tour allows you to experience the beauty and warmth of Savannah while enjoying the history, culture and famous stories of the first city in Georgia. These trolleys have been around the streets of Savannah for 25 years.
On this tour, you will have the chance to see the Pirates' House restaurant and the Cathedral of St. John the Baptist while learning the history of the Savannah area from an expert guide who offers interesting insights along the way.
Savannah is such a beautiful city with a rich history from the Civil War period so the walking tour gave me a first hand up and up close feeling of what it must have been like back then.
Once aboard the trolley of doom be prepared to hear haunting stories as the trolley goes past former battlegrounds, ancient cemeteries, and antebellum mansions and makes stops at the Gribble House warehouse and Perkins & Son Ship Chandlery.
Take a tour of the downtown Savannah area where several pubs and taverns are located, learning about the haunted sights and sounds that have been reported by workers and customers.
Available 108 days between Apr 26, 2019 & Dec 29, 2019
View Schedule
Apr 29
N/A
Sold Out
Apr 30
N/A
Sold Out
May 01
N/A
Sold Out
May 02
N/A
Sold Out
May 06
N/A
Sold Out
May 07
N/A
Sold Out
May 08
N/A
Sold Out
May 09
N/A
Sold Out
May 13
N/A
Sold Out
May 14
N/A
Sold Out
May 15
N/A
Sold Out
>