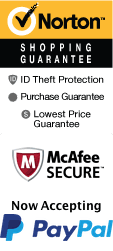 YOUR PEACE OF MIND IS OUR TOP PRIORITY
Should you need to cancel at any time, you have up to 48 hours from your vacation start date to do so for a 100% future travel credit.
Things To Do In Savannah, GA In July
Things To Do In Savannah, GA In July, including Savannah Narrated Trolley Tour, Savannah Hauntings Walking Tour, Savannah Riverboat Sightseeing, Lunch & Dinner Cruises.

Top July Things To Do In Savannah
Jul 7, 2020
to
Jul 31, 2020
Savannah Riverboat Sightseeing, Lunch & Dinner Cruises
Schedule
A great way to see Savannah is aboard a Savannah Riverboat sightseeing Lunch and Dinner Cruise. The month of July is a beautiful time to see Savannah and the Savannah River. The Tour will take place on one of two magnificent paddle powered Riverboats fully loaded with all the amenities for your cruising pleasure. The view from the Riverboat, of this historic city, is one of a kind only accessible from the paddle boats. The Harbor Sunset Cruise affords beautiful sunset views while you sit back and relax. The Harbor Sightseeing tour will get you amazing views and local information about the history of Fort Jackson. The Narrated Harbor Lunch Tour is a great way to learn the history of the area while enjoying a buffet style southern lunch. The Dinner Entertainment cruise will be sure to delight you and a special companion as you cruise the sights and enjoy an amazing dinner. There is also a Sunday Brunch Tour for the the early risers, entertain the views while enjoying a southern brunch buffet. Come see the Mississippi on a Paddle boat cruise.
Jul 9, 2020
to
Jul 31, 2020
Ghosts & Gravestones of Savannah Bus Tour
Schedule
If you are looking for something to do in July, consider going down to Savannah for a historic trip that you will not soon forget and one you cannot find anywhere else. Savannah is one of the most historic places in all of Georgia and there is plenty to do in the daytime, and the city stays alive when the sun goes down. One of the most popular things to do in Savannah is to go on a ghost tour with the Ghosts and Gravestones of Savannah Tour. This tour is only for the brave of heart!
Tour-goers will hop aboard the trolley of the doomed for a 75-minute tour through the most haunted parts of Savannah. You will hear some of the scariest and thrilling stores, see haunted mansions, battlegrounds, and ancient cemeteries. If you are one of the lucky ones, you may just see a ghost yourself. Your theatrical tour guides encourage you to video and photograph your experience so you can remember it for many years to come.
Jul 7, 2020
to
Jul 31, 2020
Savannah Narrated Trolley Tour
Schedule
Savannah Narrated Trolley Tours are 90 minute in length and can be enjoyed when you are visiting the city in July. Tours give you a great overview of the city so you can decided the areas where you want to spend more time. Riders have an opportunity to ride the full route or spend time at one or more stops. Trolleys are handicap accessible and content is appropriate for any aged rider. Trolley drivers are fully trained and provide you valuable information about the city and the stops along the way. The tour will highlight more than 100 points about the city and its sites. Some of the popular stops Forsyth Park, Massie Heritage Museum, City Market, Columbia Square, River Street, Ships of the Sea Museum, The Exchange Bell/Factors Walk, and more. The Savannah Narrated Trolley Tours is a great first site to take in while you are in the city. You can decide where you want to spend time during the rest of your vacation in Savannah.
Jul 7, 2020
to
Jul 31, 2020
Savannah Foody Bus Tour
Schedule
July - Savannah Foody Bus Tour If you are someone who enjoys trying out new foods and learning more about, make sire that you make a reservation with the Savannah Foody Bus Tour for July! This is a trip that you will really love and enjoy because you will be able to try out new foods, learn about where they come from, where and how they are made etc. This trip is great for you and your spouse or even with a close friend. During this small road trip, you can also learn more about the historic landmarks of this town. This will be able to give you a better perspective of how and why the town is the way that it is. Getting to know different restaurants that are near there can be a great way for you to later on go back and take your family or go with other friends. The more good restaurants that you know about, the more likely that you will be able to want to go back.
Jul 7, 2020
to
Jul 31, 2020
Savannah Hauntings Walking Tour
Schedule

When taking the Savannah Hauntings Walking Tour in July, guests can enjoy the warm air that the month brings as well as the long days of the summer month. Since the tour takes place in the evening, guests are encouraged to have a flashlight in order to see when walking around the town. Savannah is often regarded as one of the most haunted cities in the state, which means that guests could experience sightings and odd sounds at any of the locations on the tour. There are several buildings on the list of locations where the group could stop as well as a cemetery or two where guests can take pictures and learn about some of the people buried there. Wright Square is the starting point of the tour with stops at Columbia Square and the Kehoe House. Cameras are recommended as guests can sometimes capture images of sights that are unexplained.
Jul 7, 2020
to
Jul 31, 2020
Savannah Historic Trolley Tour
Schedule
The Savannah Historic Trolley Tour is a narrated tour of the city with stops at sixteen different historic locations. From the Savannah Visitors Center to Franklin Square, this trolley tour will take you throughout Savannah, allowing you to see the city in a unique and fun new way. Get off the trolley and explore the areas and then resume the tour when you are ready to move on to the next stop. There's no need to feel rushed on this tour and there's no shortage of things to do. Learn about Savannah's rich history while socializing with new people as you travel through the River Street Market Place and even see Juliette Gordon Low's birthplace. With plenty of shopping and restaurants around, you are sure to have plenty of fun and not get bored. Traveling throughout the city on the trolley tour is the perfect way to spend a hot July afternoon in Savannah, Georgia.
View all events occurring during your stay