Savannah, GA City Tours

City Tours in Savannah, Georgia offers The Bull Street Experience, a unique guided tour that takes visitors back in time to explore the significance of Bull Street in the city's history. The tour highlights not only the architecture and landmarks but also the stories and events that have shaped Savannah into the charming city it is today. Visitors will be entertained and educated by knowledgeable guides who bring history to life with humor and interesting anecdotes. A perfect activity for history buffs and first-time visitors to Savannah alike.
City Tours offers an indulgent food tour, Southern Flavors Savannah, that lets you sample some of the best food the city has to offer. You'll get to indulge in everything from peach cobbler to fried chicken to key lime pie on this culinary adventure. Your knowledgeable guide will take you to a variety of carefully selected restaurants and eateries where you'll learn about Southern cooking traditions and savor every bite along the way. Make sure you come hungry; this tour won't disappoint!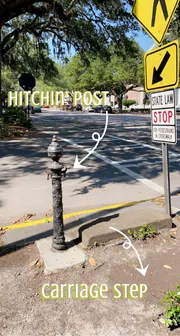 City Tours is a unique way to discover Savannah, Georgia through the WalkAboutIt Tour. During a two-hour walking tour, guests will be transported to the city's historic past, learning about its architecture, social life, and cultural significance. A knowledgeable guide leads the way through the city's cobblestone streets, squares, and parks, providing fascinating stories and anecdotes about Savannah's past and present. This tour is a must for anyone curious about Savannah's rich history and unique southern charm.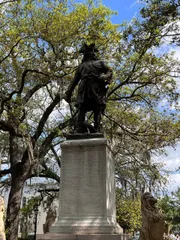 City tours are an excellent way to explore Savannah, GA, and the Self-Guided Savannah History Tour is a must-do activity for all history buffs. The tour takes you through the historic district via an easy-to-use mobile app, providing fascinating historical facts and stories that bring Savannah's past to life. Guests can customize their itinerary and take as much or as little time as they need to explore each location, providing a unique and personalized experience. The tour covers places like the Owens-Thomas House & Museum, the Mercer Williams House Museum, and much more.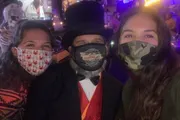 City Tours offers the perfect activity for cigar lovers visiting Savannah, Georgia. The Savannah Cigar Crawl: Rogues, Rascals, and Heroes takes you on a guided walking tour of this charming city as you indulge in the finest cigars. You'll visit the best tobacco shops and bars and hear fascinating tales of Savannah's history from your knowledgeable guide. This three-hour tour is a unique and memorable way to experience Savannah's rich culture while enjoying the pleasures of a good cigar.
Sep 24
N/A
Sep 25
N/A
Sep 26
N/A
Oct 01
N/A
Oct 02
N/A
Oct 03
N/A
Oct 08
N/A
Oct 09
N/A
>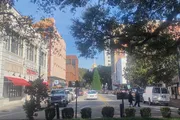 City Tours' Private Walking Tour of Historic Savannah is an ideal way to discover the city's rich history and stunning architecture. Led by a knowledgeable guide, visitors will explore the picturesque neighborhoods of Savannah, learning about the city's role in the Civil War, its historic homes, and the personalities who made it great. The tour will take you through the city's charming squares, including Chippewa and Liberty, before ending on one of Savannah's most beautiful streets, Jones Street.
Get into the holiday spirit while in Savannah, Georgia with The Holly Jolly Holiday Trolley city tour. Board the trolley train to be greeted by Santa and his Elves, enjoy hot cider along with Christmas Cookies while taking in the beautifully illuminated city all adorned with Christmas lights. Participate in Christmas Carols while taking in all the sites. The trolley ventures down and stop at two destinations the first is the historical Isaiah Davenport House which is fully decorated for the holidays. The second stop is the Massie Heritage Center where even more holiday decorations and light will be seen along with a fun-filled exhibit featuring Santa's Workshop. The whole event makes for a memorable holiday outing the whole family will enjoy.