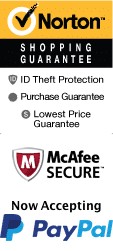 Walk About It Tour
Wright Square Savannah, Georgia 31401
1-800-987-9852
Chat Now
Are you ready to step back in time and explore the charming and historic city of Savannah? Look no further than the WalkAboutIt Historical Walking Tour! This three-hour guided tour will take you through the cobblestone streets and picturesque squares of Savannah, offering fascinating insights into the city's rich history, stunning architecture, and vibrant culture.
Led by a knowledgeable and friendly guide, the WalkAboutIt tour will lead you on a journey through Savannah's past, from the founding of the city in 1733 to the present day. You'll visit iconic landmarks such as the beautiful Forsyth Park, the hauntingly beautiful Bonaventure Cemetery, and the iconic Colonial Park Cemetery, among others.
Throughout your tour, your guide will regale you with fascinating stories and anecdotes about Savannah's past, including tales of pirates and privateers, secret societies, civil war battles, and more. You'll also learn about the city's unique architecture, from the 18th-century colonial style to the Victorian mansions that line the streets of the historic district.
With a leisurely pace and plenty of time for photos, the WalkAboutIt tour is the perfect way to explore Savannah's many charms. Whether you're a history buff, architecture enthusiast, or simply looking for a fun and informative way to spend an afternoon, this tour is not to be missed.
At the end of your tour, you'll be equipped with a wealth of knowledge about Savannah's past and present, and a deeper appreciation for this iconic southern city. Don't miss out on this unforgettable experience – book your WalkAboutIt Historical Walking Tour today!
Options:
Heart of Savannah - 2 Hr Tour
Available 9/25/2023 until 12/31/2023 View Detailed Schedule
Heart of Savannah Walking Tour: Approximately 2-Hour Walking Tour of Historic Savannah
Book Now!