Pub Crawl Options in Savannah, GA

Savannah, GA is an amazing place, and guests will be able to experience its nightlife and tons of boozy fun with a pub crawl in the area. Head out to some of the best pubs, bars, and nightclubs on one of these adventures. You'll be able to mingle with other travelers while enjoying some drinks and having a blast.
Pub Crawls just got a lot more exciting with the Yes Queen Drag Show Pub Crawl in Savannah, Georgia. This fun-filled evening takes you through the historic downtown district of Savannah, stopping at pubs and bars along the way where you'll be treated to an unforgettable drag show by Savannah's most fabulous performers. Enjoy tasty cocktails and lively entertainment as you take in the charming atmosphere and learn about the city's fascinating history. This activity is perfect for anyone looking for a unique and memorable night out.
Sep 24
N/A
Sep 25
N/A
Sep 26
N/A
Oct 01
N/A
Oct 02
N/A
Oct 03
N/A
Oct 08
N/A
Oct 09
N/A
>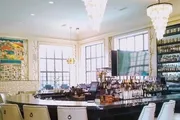 Pub Crawls and history buffs unite on the Happy Hour and History tour in Savannah, GA. This tour takes you through the charming streets of Savannah's historic district to experience the city's best happy hour deals and learn about its captivating past. Along with discounted drinks, you'll visit local bars and hear stories about Savannah's former wild west days, including pirate invasions and duels that once took place on these very streets. Cheers to a fascinating night out in Savannah!
Sep 22
N/A
Sep 23
N/A
Sep 24
N/A
Sep 25
N/A
Sep 26
N/A
Sep 27
N/A
Sep 29
N/A
Sep 30
N/A
Oct 01
N/A
Oct 02
N/A
Oct 03
N/A
Oct 04
N/A
Oct 06
N/A
Oct 07
N/A
Oct 08
N/A
Oct 09
N/A
Oct 10
N/A
>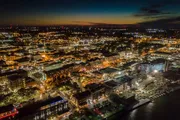 Pub Crawls were never so much fun before the Epic Savannah Bar Crawl by Let's Roam! The tour guides will take you on a 2-hour journey through some of the top bars in Savannah, where you will have great food, drinks, and get to know the city, legends, and culture. But this is not any ordinary pub-crawl. The Let's Roam app has challenges and scavenger hunts, so as you walk between bars, you'll have a great time with your friends while competing for prizes.
Pub Crawls don't get any better than this! The Savannah Bar Crawl by the Bridge takes you through the heart of Savannah's historic district and across the iconic Talmadge Memorial Bridge. With a knowledgeable guide leading the way, you'll visit some of the best bars and restaurants in the area, enjoy drink specials, and learn about the city's rich history along the way. This three-hour tour is perfect for groups looking to experience Savannah's vibrant nightlife scene while making new friends and unforgettable memories.
Sep 24
N/A
Sep 25
N/A
Sep 26
N/A
Sep 27
N/A
Sep 28
N/A
Oct 01
N/A
Oct 02
N/A
Oct 03
N/A
Oct 04
N/A
Oct 05
N/A
Oct 08
N/A
Oct 09
N/A
Oct 10
N/A
Oct 11
N/A
>