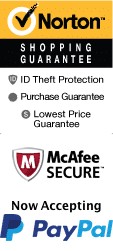 Yes Queen! Drag Show Pub Crawl
117 Whitaker St Savannah, Georgia 31401
1-800-987-9852
Chat Now
Ladies, are you ready to feel like a queen? Look no further than the Yes! Queen Drag Show Pub Crawl in the lively city of Savannah, Georgia. This one-of-a-kind experience combines the thrill of a pub crawl with the exhilarating entertainment of drag performances. Get ready for a night of fun, laughter, and fierce performances in the heart of Savannah.

The night begins at a designated meeting spot where guests will be greeted by their lively drag queen hosts. From there, the group will embark on a tour of some of the best LGBTQ+ bars and clubs in Savannah. Throughout the crawl, guests will be treated to incredible drag performances and opportunities to take pictures with the queens. Along the way, guests will have the chance to sample delicious drinks and the vibrant nightlife of Savannah.

The entire crawl lasts approximately three hours, and guests can expect to visit three or four different bars/clubs. The dress code is casual, but guests are encouraged to dress up and get into the spirit of the crawl. The queens will guide the group, making for a fun and safe experience for all guests.

Savannah is known for its rich history, stunning architecture, and charming Southern hospitality. However, it also boasts a vibrant LGBTQ+ community that has made a significant impact on the city's culture. The Yes! Queen Drag Show Pub Crawl is a unique way to experience this culture firsthand and to support the LGBTQ+ community.

In conclusion, the Yes! Queen Drag Show Pub Crawl is an experience not to be missed. It blends the excitement of a pub crawl with the entertainment of drag performances in one of the liveliest cities in the South. Come be a part of the fun, embrace your inner queen, and make unforgettable memories in Savannah. Book your spot now – you won't regret it!
Options:
Yes Queen! Drag Show Pub Crawl: Yes Queen! Drag Show Pub Crawl 20:00
Available 9/27/2023 until 3/30/2024 View Detailed Schedule
Yes, Queen!
Book Now!