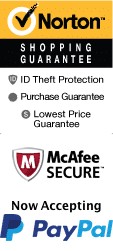 Spirits of Savannah Haunted Pub Crawl
127 Abercorn St Savannah, Georgia 31401
1-800-987-9852
Chat Now
Are you ready for a thrilling adventure through the haunted streets of Savannah, Georgia? The Spirits of Savannah Haunted Pub Crawl is the perfect activity for anyone looking to learn about the city's spooky history while enjoying drinks and good company. This unique pub crawl is led by an experienced guide who will take you to some of Savannah's most haunted bars and taverns, where you'll hear chilling tales of ghosts and spirits.

During this two and a half hour walking tour, you'll visit some of Savannah's most historic pubs and taverns, including the Moon River Brewing Company and McDonough's Irish Pub. You'll learn about the city's haunted past, which is said to be filled with ghosts, spirits, and apparitions. As you explore the dimly lit streets and alleys of Savannah, you'll hear stories of lost loves, murdered sailors, and restless spirits that still haunt the city to this day.

The tour begins on a fun note as your guide serves up a complimentary shot to get everyone warmed up for the spooky tales to come. From there, you'll enjoy a leisurely walk through Savannah's historic district, stopping at various pubs along the way. Each stop will include time for a drink and the chance to learn a bit of the establishment's haunted history from your expert guide.

In addition to the drinks and stories, the tour itself is an experience all its own. As you wander the streets of Savannah, you'll feel like you're stepping back in time to a world of cobblestone roads and centuries-old buildings. The tour is a great way to soak up the city's unique charm and atmosphere while also getting a healthy dose of spooky fun.

Savannah is known for being one of the most haunted cities in America, and the Spirits of Savannah Haunted Pub Crawl is the perfect way to experience this haunted history for yourself. Whether you're a local or visiting from out of town, this pub crawl is a must-do activity that is sure to leave you with lasting memories of Savannah's haunted past.

In conclusion, join us on the Spirits of Savannah Haunted Pub Crawl for a night of spooky fun, fascinating history, and delicious drinks. We promise it'll be an experience you won't forget and will likely leave you wanting to come back for more. So grab your friends and be prepared to have a thrilling time on this unique and unforgettable tour.
Book Now!