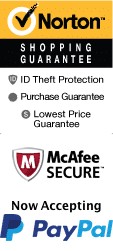 Epic Savannah Bar Crawl: By Let's Roam
7 E Bay St Savannah, Georgia 31401
1-800-987-9852
Chat Now
Are you ready for a night out on the town? Look no further than the Epic Savannah Bar Crawl by Let's Roam, located in beautiful Savannah, Georgia. This one-of-a-kind tour takes you to the city's top bars and pubs while providing you with fun challenges and trivia along the way.

The bar crawl typically lasts around two to three hours, depending on your pace and the size of your group. Your tour guide will meet you at the starting location and take you on a walking tour to each bar. You'll have the chance to try unique drinks, snacks, and play games with your group. Plus, you'll get to explore the historic district of Savannah at night, seeing the city's stunning architecture illuminated by street lights.

Each bar offers a distinct atmosphere and menu, allowing you to experience a diverse range of Savannah's nightlife scene. From dive bars with live music to chic cocktail lounges, there's something for everyone. Whether you're new to Savannah or a local, this bar crawl is a great way to discover new places and meet new people.

The history of Savannah is just as interesting as its modern-day culture and attractions. Did you know that Savannah was the first planned city in America? Or that the city played a crucial role in the Revolutionary and Civil Wars? Your tour guide will fill you in on these fascinating facts and more as you make your way through the city.

In summary, the Epic Savannah Bar Crawl by Let's Roam offers a unique and exciting way to experience Savannah's nightlife. With a knowledgeable and energetic tour guide and a variety of bars to visit, this bar crawl is perfect for couples, groups of friends, or even solo travelers. Don't miss out on this memorable night out!
Book Now!