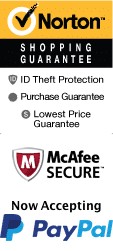 Creepy Crawl Haunted Pub Tour of Savannah
245 Bull St Savannah, Georgia 31401
1-800-987-9852
Chat Now


Excellent value for money

Get inside tips from a local

Fully narrated tour

Duration: 2 hours 30 minutes

Schedule
Are you ready to get spooked with some fun nightlife? Get ready to experience the ultimate ghost tour in the heart of Savannah, Georgia with the Creepy Crawl Haunted Pub Tour. Join fellow ghost hunters as you embark on a journey through the city's historic district and hear hauntingly fascinating stories of its past. This popular nighttime activity is perfect for those looking for a unique and eerie experience they won't forget.

Starting at a local pub, your creepy crawl guide will tell you spine-tingling tales of Savannah's dark past. As you sip on specialty cocktails, you'll hear stories of haunting apparitions and gruesome murders that have occurred in the very same building you're in. As you walk through the historic city streets, you'll stop at some of the most haunted pubs and taverns along the way, each with its own mysterious and unsettling story. This tour promises to provide you with an unforgettable experience as you explore the city's darker side.

The Creepy Crawl Haunted Pub Tour typically takes around two and a half hours and covers approximately 1.5 miles on foot. The tour is easy to navigate and requires minimal walking. Comfortable shoes are recommended. Those over 21 years of age can enjoy specialty drinks and cocktails at each pub stop. The tour is led by knowledgeable and experienced guides who are passionate about Savannah's haunting history.

Savannah has its fair share of ghost stories and legends that have been passed down through generations. Some of the highlights on this tour include visiting a pub that has been rumored to have been a former brothel, another that's home to a 'spectral pirate,' and even the spot where a murder has been committed. The tour also includes visits to historic landmarks, such as the Mercer Williams House and Factors Walk. Along the way, you'll hear about notorious criminals and infamous murders that have taken place in Savannah.

Savannah's haunted past is rich in history and intrigue. The Creepy Crawl Haunted Pub Tour provides a unique and exciting way to experience it all. With its knowledgeable guides, haunted pub stops, and fascinating ghost stories, this experience is perfect for anyone looking for a thrill and a good scare. Book now and discover the eerie side of one of America's most historic cities.
Options:
Haunted Pub Crawl
Available Now until 12/31/2023 View Detailed Schedule
This 2.5 hour walking tour will visit up to 5 historic, haunted pubs in downtown Savannah, with stops at other sites along the way. Tour price includes professional guide and souvenir cup.
Book Now!